Classical CDs Weekly: Schumann, Sibelius, Maria Schneider |

reviews, news & interviews
Classical CDs Weekly: Schumann, Sibelius, Maria Schneider
Classical CDs Weekly: Schumann, Sibelius, Maria Schneider
Child-centred pianism, rugged orchestral music and an enjoyable disc of contemporary songs
Florian Uhlig's Schumann - incredibly witty playing, attentive to detail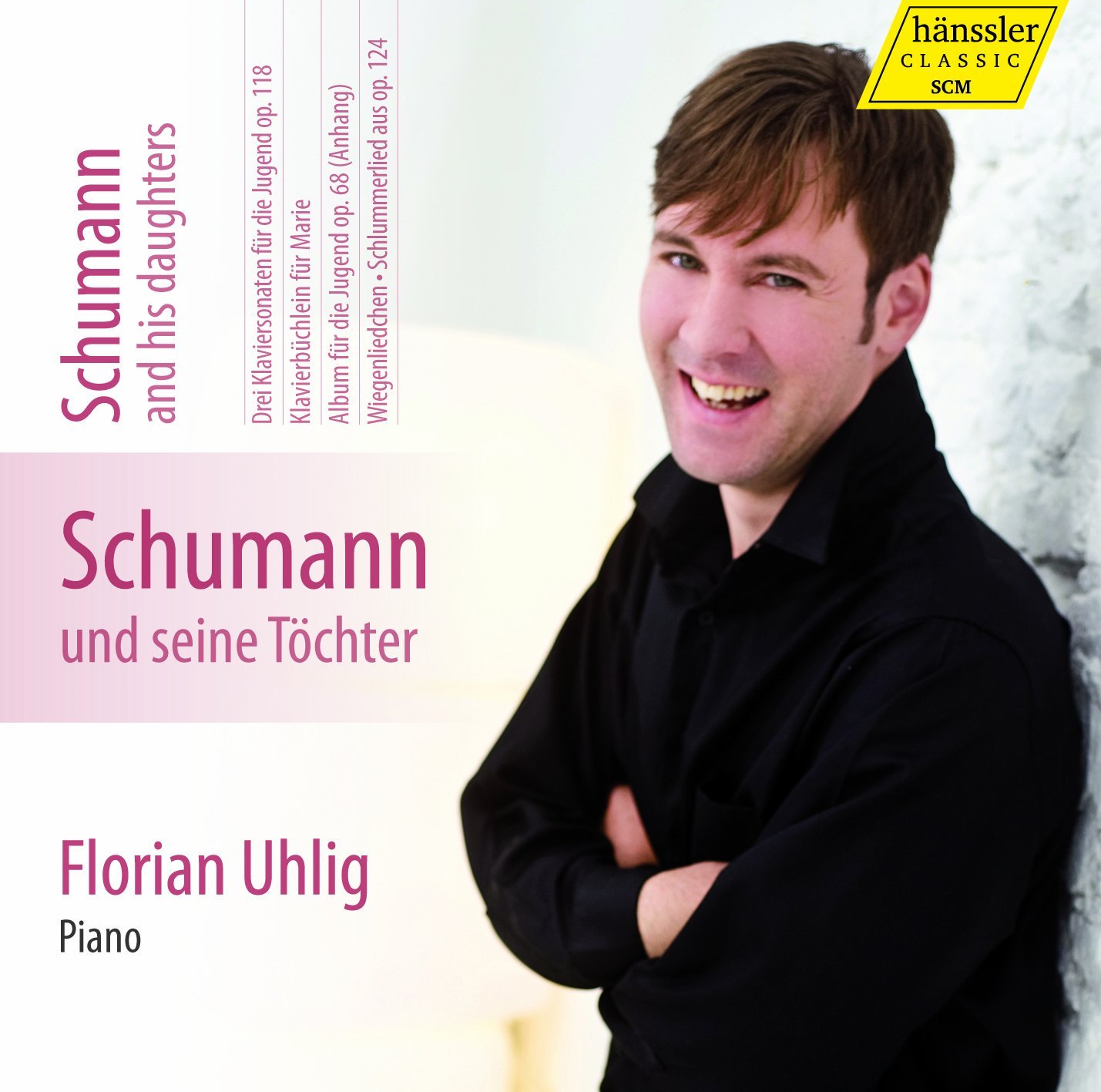 Schumann and his Daughters Florian Uhlig (piano) (Hänssler Classic)
Hearing this fifth volume in the young German pianist Florian Uhlig's ongoing Schumann series made me want to investigate the earlier issues. Rather than plough through the music chronologically, each CD is arranged thematically, this one being devoted to works written for the composer's three daughters. Parents of children learning to play the piano will know how hard it is to find easy pieces which are both musically and technically satisfying. Schumann felt the same back in the 1840s, resolving to produce his own efforts. There are jewels here – as with Bartók, Schumann was capable of simplifying his musical style for younger players without ever diluting its rigour. A sequence of eight tiny pieces for the eldest daughter Marie are exquisite miniatures, most barely exceeding a minute in duration. The Bear Dance and a rousing hunting chorus stand out. Marie was also given a glorious, compact C major piano sonata at the age of 12, the modest dimensions in no way diminishing its beauty
There's another brief Kindersonate composed for Schumann's youngest daughter Julie, sufficiently demanding for her mother Clara to worry about its difficulty. Elise, the bolshy middle daughter, has a Sonata in D – it's less melodically attractive than the others, but powerful enough to demonstrate how good a pianist she must have been. This is a fascinating disc to dip into, a highlight being a sequence of numbers originally written for Schumann's Album for the Young which weren't included in the first published edition. Uhlig's playing is sublime – incredibly witty and attentive to detail, though never to the detriment of the music's flow. Nicely recorded too, with interesting sleeve notes.
Sibelius: Symphony no 2, Pohjola's Daughter, The Oceanides Hallé/Sir Mark Elder (Hallé)
There's an imperceptible rumble of timpani. Then a hazy, unfocussed violin line. A pair of flutes suggesting circling gulls. Never has such vagueness sounded so compelling. Each element proceeds at its own pace, and it's only after several minutes that we get a proper sense of how fast this music is moving. Sibelius's skill as a temporal manipulator is never more evident than in the tone poem The Oceanides. It's less than 11 minutes long, but a good performance will leave listeners exhausted, amazed and exhilarated. Sir Mark Elder's reading is fabulous – the massive, crashing climax powerfully judged, the music on the edge of collapse for a few fleeting seconds. There's no mighty peroration; Sibelius's storm dying away as suddenly as it flared up. Pohloja's Daughter is another rare treat, a narrative work, more romantic in outline and full of typically Sibelian fingerprints. It receives another belter of a performance, swaggering and haunting by turn. Lovely to hear cornets as well as trumpets in the brassier outbursts, and the Stygian coda is appropriately dark.
You'd buy this disc for the two tone poems, which were recorded under studio conditions in 2006 and 2007. The main work, Sibelius's Symphony no 2, comes from a Bridgewater Hall concert in September 2012, yet curiously doesn't feel anything like as spontaneous. It's brilliantly played, but it sounds a little too self-consciously epic and self-important. At times, the craggy grandeur feels overstated. There are lovely things – the first movement's radiant hymn is glorious, and the scherzo is ideally fleet – but it all feels a little studied and deliberate.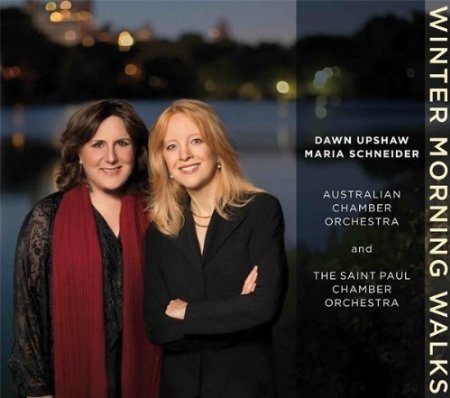 Winter Morning Walks – Music by Maria Schneider Dawn Upshaw, Australian Chamber Orchestra, Saint Paul Chamber Orchestra/Maria Schneider (Artistshare)
A lavishly produced fan-funded project, Winter Morning Walks collects two song cycles by the American bandleader, composer and arranger Maria Schneider. Early in her career, Schneider was employed as a staff arranger by the great Gil Evans, and there's something of Evans's fastidiousness in her work as heard here. Both pieces are immaculately, richly orchestrated, the textures never swamping Dawn Upshaw's vocal line. Winter Morning Walks sets texts originally written on postcards by American poet Ted Kooser during his recovery from cancer. The mood can change abruptly, the first song's woozy ambience lulling the senses before "When I Switched On a Light"'s brilliant depiction of madly fluttering birds starts abruptly. The final song, "How Important It Must Be", is the best and most profound of the lot, with the text's understated simplicity mirrored by the warmth of Schneider's setting.
But it's the second work which is stronger musically. Carlos Drummond de Andrade Stories sets words by a 20th century Brazilian poet. Schneider's music is more colourful, more restless and yet more sensitive to the texts. "The Dead in Frock Coats" tells of a decaying photo album; Schneider's music is intensely melancholy but never sentimental. The orchestral techniques are also more sophisticated – relish the ghostly whispering string harmonics in "Souvenir Of the Ancient World" and the halting dance rhythms of "Quadrille". That everything works so well is in part due to Dawn Upshaw's effortless singing, her diction so unfussily clear that you rarely have to consult the texts as you listen.
Schumann was capable of simplifying his musical style for younger players without ever diluting its rigour
Explore topics
Share this article