L'Allegro, Il Penseroso ed il Moderato, St John's Smith Square |

reviews, news & interviews
L'Allegro, Il Penseroso ed il Moderato, St John's Smith Square
L'Allegro, Il Penseroso ed il Moderato, St John's Smith Square
A joyful and accomplished opening to this year's Lufthansa Baroque Festival
Moderation in all things: Handel's pastoral oratorio makes an attractive case for the middle-ground
The return of the Lufthansa Festival of Baroque Music to London each year always heralds the beginning of summer. Granted this beginning is usually damp and decidedly chilly, but there's a hopefulness in the air that things might be about to change. And this sense of hopefulness doesn't end with the weather. Under Lindsay Kemp the festival's programming is reliably wide-ranging and joyful, a proper celebration of the landmarks and the paths-less-trodden of the baroque repertoire.
Last night's concert had the appeal of being both a major work and one decidedly neglected in contemporary performance. Handel's L'Allegro, Il Penseroso ed il Moderato is an oratorio that sits kicking its heels moodily in front of the footlights, desperate to get back into the fully operatic drama of the composer's earlier works. Using Milton's two odes L'Allegro and Il Penseroso Handel creates a composite narrative that sets the figure of melancholy (the soprano) in a dialogue with the merry agents of joy (tenor, bass and soprano/treble). Eventually arbitration and a middle way is offered by the bass and everyone goes home chastened and wiser, but not until the soprano and tenor have sung an especially ravishing duet.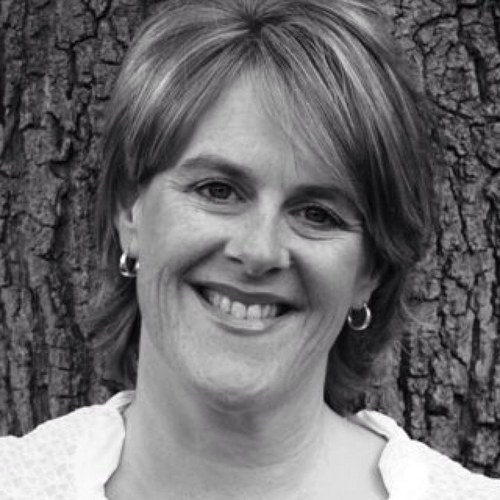 It's one of Handel's most attractive oratorio scores, especially Part I which offers a gamut of set pieces of various emotional and atmospheric shades. The star among these is unquestionably the often-excerpted "Sweet Bird" for soprano, which sets the singer in evocative duet with an obbligato recorder. Placed here with shameless stagecraft by conductor Paul McCreesh in the upper gallery of St John's Smith Square, out of sight of most of the audience, the recorder caught the generous acoustic and was matched for woody purity by soprano Gillian Webster (pictured above) whose pastoral scene-painting was all 18th-centurity purity and order, not a blot of a cloud or leaf out of place.
Webster's fuller tones occasionally tended to the overripe in this church acoustic despite her best efforts to keep things contained (though she succeeded beautifully for "Me, when the sun begins to fling" and "But oh, sad virgin"), and her colleagues had an easier time, especially treble Laurence Kilsby. Although Handel's original performance employed a treble it's almost unknown to find one in a contemporary concert, largely because there are so few who could elevate it from gimmick to legitimate musical choice. But Kilsby is a rather extraordinary find, and one who more than justified his presence.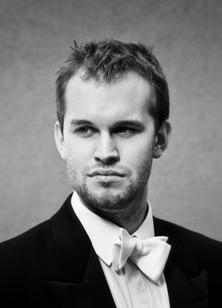 Lacking any of the shrillness or tension that so often creeps into the extremes of a treble's register, Kilsby offers a startlingly unified and well-balanced sound, blooming into delicate and effortless vibrato. You could go decades without hearing a boy this good, and without seeing one so mature in his presentation and musical delivery. After the perky Handelian melodies of Part I it was good to hear him relax into the longer lines of "And ever against eating cares" in Part II.
Bass Ashley Riches (a recent Ferrier finalist, pictured above) matched Kilsby for animation and dramatic conviction, delivering Milton's text beautifully and with just the right degree of sincerity. There was more than a touch of archness to tenor Jeremy Ovenden's presentation, which coupled with a disinclination to act rather held this trio back in making their case for joy. Riches has a warm and characterful voice, and one I hope and suspect we'll be hearing a lot more of, clear in its dramatic function but never sacrificing line or tone for expression.
McCreesh's Gabrieli Consort and Players (here in reduced forces) brought colour and life to Handel's vivacious score, with chorus in particular making their contribution count with some delicate phrasing touches and diction. Only towards the end did things seem to sag a little, lacking the brightness of tone and pitch we had opened with. Quibbles aside, this was a perfect beginning to this year's Lufthansa Festival of Baroque Music, and even if Handel's characters end in the minor and sober contemplation of moderation we left feeling joyous.
You could go decades without seeing a treble so mature in his presentation and musical delivery
rating
Explore topics
Share this article