Oz The Great and Powerful |

reviews, news & interviews
Oz The Great and Powerful
Oz The Great and Powerful
Spider-Man's Sam Raimi takes us back over the rainbow with a star-studded, CGI-heavy prequel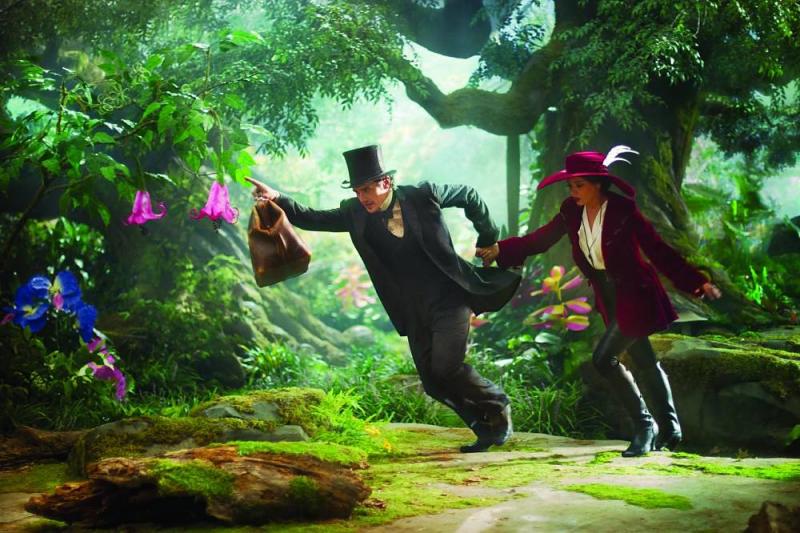 A smirking Franco and a simpering Kunis negotiate a CGI landscape in 'Oz The Great and Powerful'
It's no exaggeration to say that The Wizard of Oz has a special place in the hearts of millions. For many, their last trip over the rainbow will have been watching its 1985 sequel Return to Oz, a commercial flop berated at the time for a too tenebrous tone. Yet Return to Oz was the stuff of numerous childhood nightmares, and so it's gone on to achieve cult status.
That film's mixed fortunes proved what anyone could have guessed - that following in the colossal footsteps of Victor Fleming's 1939 MGM musical was never going to be easy.
In Sam Raimi's prequel Oz The Great and Powerful, he attempts to replicate the original's magic by laying on the CGI, a strategy that risks provoking the ire of fans. Furthermore, gone are the songs and in are an indie cast, a third dimension and an irreverent tone. And yet, taken as insubstantial popcorn fodder alone, it just about works.
Opening in a reverentially monochromic, reduced-ratio format, we're introduced to a young Oz, an employee of the Baum Brothers' Circus (a nod to L. Frank Baum, the author of the Oz series). As played by a louche but likable James Franco, he's a smirking magician, a charlatan and womaniser, a serial giver of music boxes (bestowed along with a bullshit story about a grandmother killed in battle). After getting into a scrape with the husband of a recent conquest, he escapes by balloon only to get whipped up into a twister. When he descends he's in the magical land that is Oz and the film has bloomed into colourful widescreen.
There Oz meets - and variously charms and enrages - three beautiful witches: the doe-eyed, credulous Theodora (Mila Kunis, pictured above right with Rachel Weisz), her sharp, cynical sibling Evanora (Weisz) and the luminous, seemingly benign Glinda (Michelle Williams channelling Monroe) who bears an uncanny resemblance to his true love Annie. But dark forces are amassing and, in a half-arsed twist you will see coming, at least one of these women will turn out to be wicked.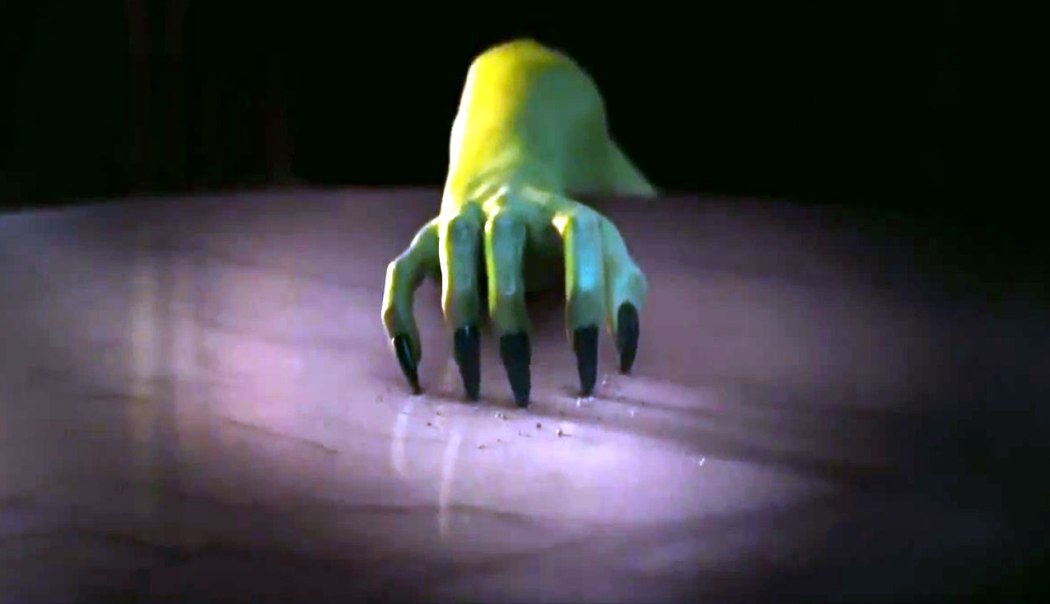 Assisting Oz in his battle against evil are the alter-ego of his assistant Frank, Finley the monkey (Zach Braff - recipient of the film's best lines) and a girl he failed to heal back in Kansas (Joey King) becomes China Girl, whom he can put back together. Fans of Raimi's early work will enjoy an all-too-brief cameo from the great Bruce Campbell, the ever sporting star of the Evil Dead trilogy and Bad Santa's Tony Cox brings a bit of ill-tempered (and much appreciated) sass to proceedings as Knuck.
Raimi doesn't bring the edge many might have hoped for but just about papers over a bodge-job of a plot with humour, 3D spectacle and enough adherence to Fleming's film. Yet this prequel entirely lacks the original's soulfulness and it's difficult to imagine this stubbornly middling effort one day attaining the same classic status. And it might seem churlish to bash a film for poor characterisation when it's so clearly all about the CGI "money shots", but it rankles throughout to see a trio of supposedly powerful women reduced to depressing stereotypes: they're bitter, coquettish or helpless.
So, contrary to the film's conclusion, smoke and mirrors don't quite cut it - you might "ooh" and "ahh" at Oz's razzle-dazzle but you'll still spot that you're being sold short.
Watch the trailer for Oz The Great and Powerful