Zero Dark Thirty |

reviews, news & interviews
Zero Dark Thirty
Zero Dark Thirty
Kathryn Bigelow helms a moody and magnificent thriller starring Jessica Chastain
Thursday, 24 January 2013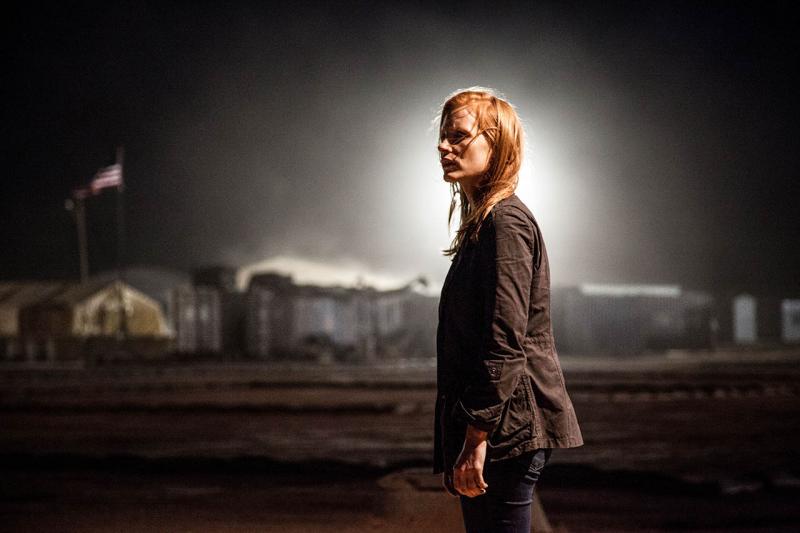 The Chaser: Jessica Chastain has bin Laden in her sights in 'Zero Dark Thirty'
Zero Dark Thirty could have easily gone by the name of the Danish thriller from last year, The Hunt, it's so furiously single-minded. As it is, the film's striking title is a military term for half-past midnight - the timing of the Navy SEAL raid which shot dead Osama bin Laden in Pakistan on 2 May 2011. The shadowy, nail-biting recreation of that infamous operation forms the film's finale and is its pièce de résistance.
But
Zero Dark Thirty
also gives us the undisclosed story of the 10-year search for bin Laden: the moments of discovery and revelation, as well as the frustrations and deadly deceptions. Told with ruthless efficiency and characteristic brilliance, Kathryn Bigelow's follow-up to the Oscar-winning
The Hurt Locker
shows the piecing together of a global puzzle.
It is, we're informed, based on the first-hand accounts of several of those involved, obtained by the film's screenwriter and former investigative journalist Mark Boal. Making no bones from the start, the first sounds we hear are the panicked victims of 9/11, the first images are those of torture. Jessica Chastain plays Maya, a young CIA officer, based at the US Embassy in Islamabad, Pakistan. She's been brought in to assist in the gathering of intelligence and interrogation of suspects. Though Maya has been described by her Washington superiors as "a killer", she's deeply uncomfortable witnessing her colleague's "enhanced interrogation" of Ammar (Reda Kateb), a man believed to have terrorist connections.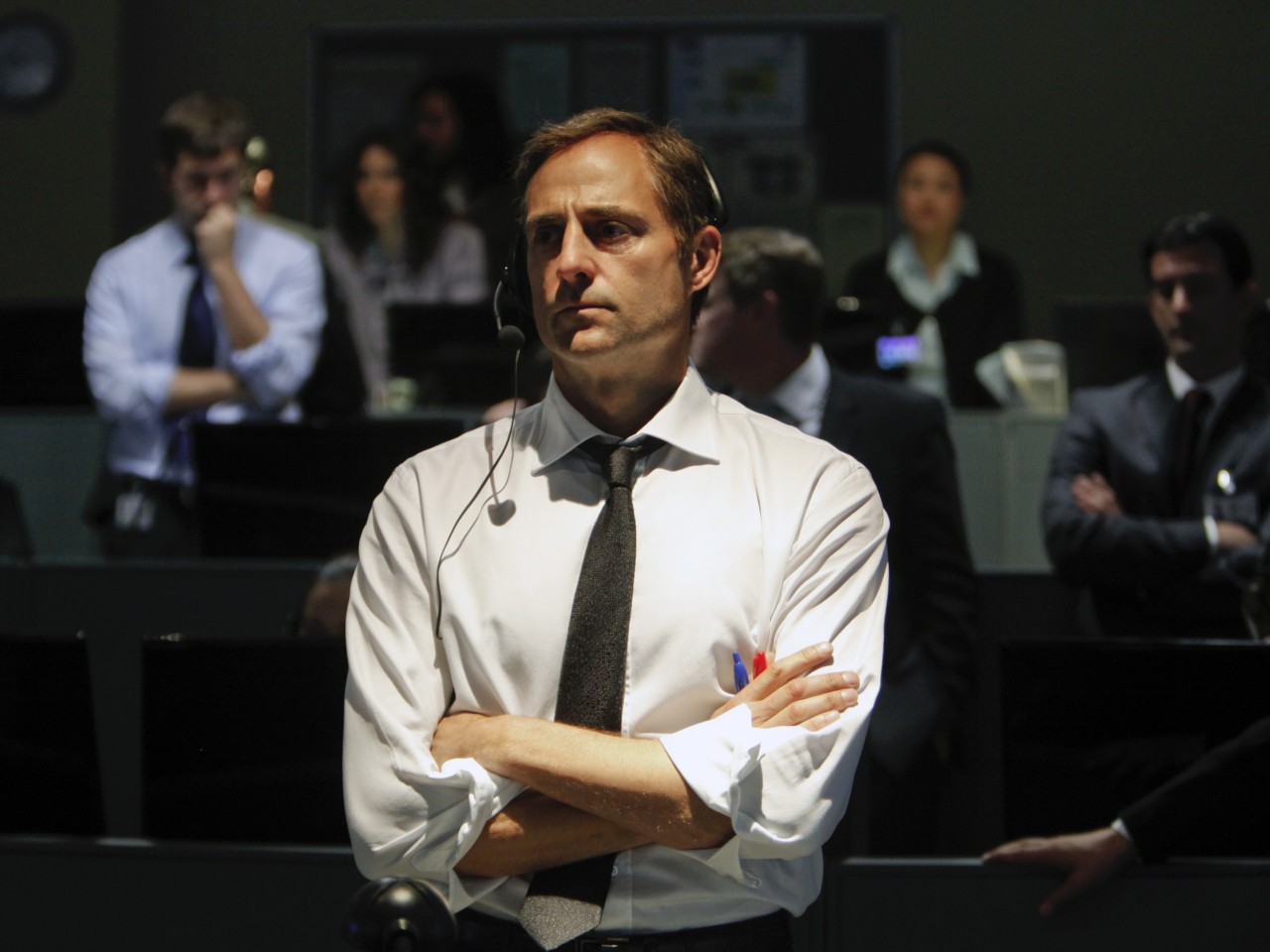 Eventually, though not through torture, Ammar gives up the name Abu Ahmed and Maya becomes convinced that Ahmed is both a trusted courier for bin Laden and the key to tracking him down. So begins her decade-long pursuit of the elusive al-Qaeda founder, against a background of global volatility, with danger more than once coming right to Maya's door. After the discovery of what appears to be bin Laden's hideout in Abbottabad, she returns to the CIA headquarters where she faces an agonising wait for action.
Maya is a strange fish, apparently plucked by the CIA from high school. Her delicate-flower looks belie extreme, unselfconscious belligerence: "It's her versus the world," her Washington-based boss George (Mark Strong, pictured above right) comments. During a meeting about the bin Laden compound, when asked by James Gandolfini's CIA director (pictured below left) who she is, she retorts fearlessly, "I'm the motherfucker that found this place." When a colleague enquires whether she plans to hook up with a co-worker she's similarly curt, "I'm not that girl that fucks. It's unbecoming."
This is a sublime, haunted performance from an Oscar-nominated Chastain, not unlike Claire Danes' award-winning turn as a similarly dogged CIA agent in TV's Homeland. Chastain is less showy than Danes here but no less able and she's impressively supported by a precision-picked cast which also includes Jason Clarke, Jennifer Ehle, Joel Edgerton (pictured below right) and Kyle Chandler.
Zero Dark Thirty has been bizarrely accused of endorsing torture but, surely, showing it isn't the same as condoning it. As Bigelow has been repeatedly forced to point out - based on her screenwriter Boal's findings - to omit this would have been dishonest. Furthermore, these sequences are filtered through Maya's discomfort and portrayed with unvarnished brutality. Yes that may make them hard to watch but that very fact means Bigelow's film is, if anything, rigorously responsible. She refuses to demonise the captive in question, going in disconcertingly close and focusing on such small, humanising details as the desperation with which Ammar clings to his drinking bottle.
In fact - thank God that Bigelow has told this story, as this is a million miles from chest-beating, flag-waving triumphalism, or bombastic entertainment. With its perpetual threat, Zero Dark Thirty is so tense it's often frightening and, though there are flashes of humour, it's fiercely focused and reverentially solemn. There's also a soulful undercurrent of tragedy and a sense of what Maya herself is giving up as she hardens with determination. Sometimes it's almost impenetrably procedural but, be assured, this is a film which never loosens its grip.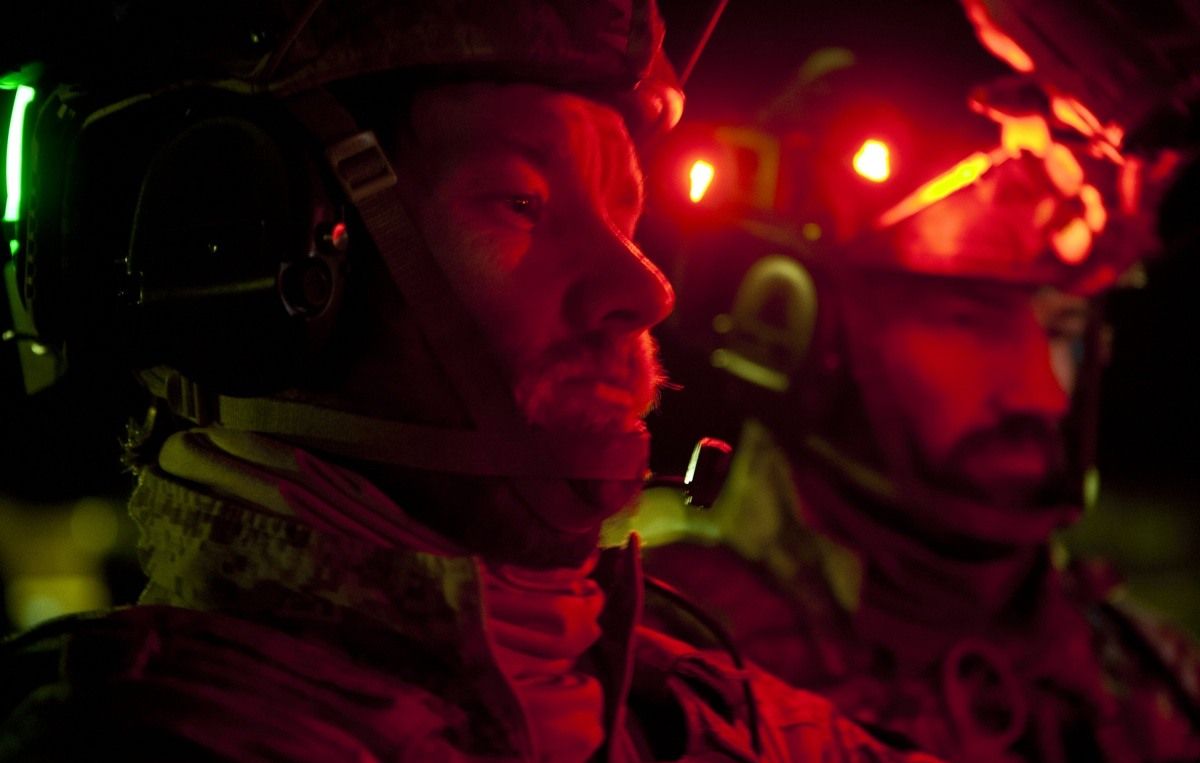 Although staunchly apolitical, Zero Dark Thirty also details the move to a less gung-ho US administration; at one point we even see real footage of Obama promising to put an end to torture. While torture is shown under a deeply unflattering microscope, the film is honest about the frustrations a change of tack brings for those working in defence (exasperated at the delay in acting on the compound George comments, "How do you evaluate the risk of not doing something?"), along with the fears of those who have been involved in highly questionable interrogations (Maya is told chillingly, "You don't want to be the last one holding a dog collar").
Zero Dark Thirty is a very modern, very grown-up thriller which makes even the wonderful Argo look like child's play. Bigelow's ninth film is painstakingly credible and literally explosive. It's a story of obsession, of unsung heroism, of dubious morality, of a war with no winners or end in sight, and of women in a brutal, overwhelmingly male world. Sleek and robustly compelling, it builds to a thrilling conclusion. Yes, we all know how the story ends but it's utterly riveting seeing how they (allegedly) got there.
Watch the trailer for Zero Dark Thirty
Thank God that Bigelow has told this story, as this is a million miles from chest-beating, flag-waving triumphalism
rating
Share this article