Sightseers |

reviews, news & interviews
Sightseers
Sightseers
Ben Wheatley's third feature is an outrageously funny story of love and unnatural death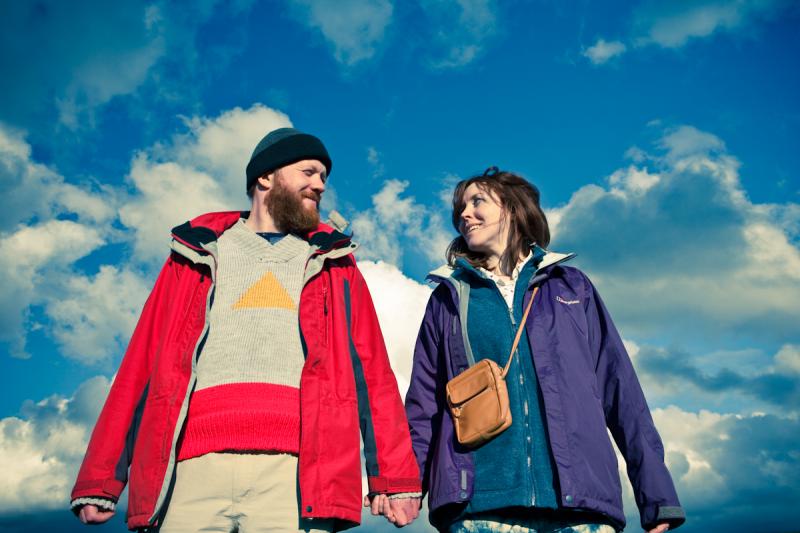 Bad Romance: Steve Oram and Alice Lowe make a dark art out of overreaction in 'Sightseers'
Ben Wheatley's last film Kill List was unmistakable in its moniker, aggressively advertising its deadly subject matter. Taken on title alone Sightseers suggests something more far more innocuous. Depending on your capacity for twisted thrills, you'll get a nasty or nice surprise; the name may give no hint of the macabre but Wheatley's third film is hardly less violent than its predecessor. It is, however, a lot funnier.
Behind the façade of beauty spots and parochial quirkiness lurk "a ginger-faced man and an angry woman" - two cold-hearted killers primed to pounce. This couple don't get mad, they get murderous.
Penned by its stars Alice Lowe and Steve Oram (with additional material from Amy Jump), this blood-splattered road trip deftly turns gasps into laughs. Sightseers follows the apparently ordinary Tina (Lowe, pictured below right) and Chris (Oram) as they head off on what at first seems to be a sweetly cheesy caravanning tour of the UK. Packing her crotchless knitted knickers, Tina leaves behind a grotesquely needy mother, Carol (Eileen Davies), still noisily grieving for their pet dog Poppy who died a full year ago.
Their planned trip is spectacular, primarily in its naffness - taking in such sights as the National Tramway Museum in Crich, the Ribblehead Viaduct and the Keswick Pencil Museum. When the couple are involved in an (apparent) accident early on, which leaves a man dead, the flash of a satisfied smile from Chris reveals his true nature. Rather than heading home to mum, enamoured simpleton Tina gets stuck in as the violence escalates.
On their travels Tina and Chris encounter a number of detestable individuals and you do find yourself willing for them to act on their brutal, disproportionate impulses. These two might be natural born killers but they're a million miles away from the slick, posturing American film of the same name. With Sightseers Wheatley continues to draw darkness from the seemingly mundane - by focusing on revenge against recognisable irritants, Sightseers seems to suggest that Britain is a nation of repressed psychopaths, just dying to succumb to the urge to slaughter. Indeed the frequency of murderous looks exchanged during rush hour on public transport, for example, would suggest it's not far wrong.
While Wheatley's promising micro-budget debut Down Terrace was hampered by somewhat weak leads, TV comedy-stalwarts Lowe and Oram make for a perfect pairing (as Neil Maskell and Michael Smiley did in Kill List), displaying considerable natural chemistry and a hysterical rapport. Their success is partly down to hard work as, Lowe and Oram spent years working on the concept, performing the characters on stage, even going so far as to create a TV pilot which was rejected on the grounds that it was too dark.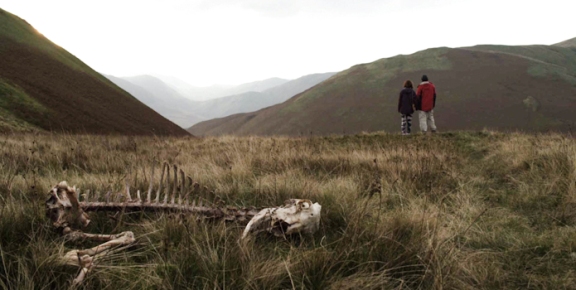 Down Terrace dealt with murder in suburbia, Kill List followed two almost humdrum hitmen and now Sightseers builds heavily on the flashes of black humour in those two films, so much so that it's an out-and-out comedy. With its deadpan drollery and prosaic psychopaths it's also in the vein of sitcoms such as Nighty Night and The League of Gentleman, and Wheatley was in fact one of the directors on the darkly surreal sitcom Ideal.
If Wheatley himself is one of the links connecting Sightseers to the world of sitcoms, it's also his directorial panache which saves it from feeling like TV comedy writ large. There's a tenebrous touch of Kill List in the sacrifice sequences, escalating violence and oppressive strangeness that seems to hang in the air. Moreover Sightseers boasts a sense of epic inappropriateness throughout; the couple's killing spree is imbued with romance and a perverse heroism which feels grand enough for the big screen. When Tina describes a victim as an "innocent person", Chris responds incredulously, "He's not a person, Tina, he's a Daily Mail reader". Sightseers is also brilliantly served by an amusing and atmospheric soundtrack: from the humorously ominous strains of "Tainted Love" as they set off, to the soaring, ironic anthems which accompany or follow their kills.
With the irreverence turned up to 11, you'll need to park your sense of common decency but Sightseers is wonderfully twisted, hysterically funny and peculiarly and perfectly British.
Sightseers seems to suggest that Britain is a nation of repressed psychopaths, just dying to succumb to the urge to slaughter
rating
Share this article