Halo 4 |

reviews, news & interviews
Halo 4
Halo 4
No new surprises for Master Chief in this slick but conservative rehash of an old recipe
Halo 4: there is little point in exploring because there is nothing to discover
The year is 2557 and the Master Chief is back. After four years MIA, the Covenant aliens are on the rampage again and it's up to Spartan 117 and his faithful but depleting AI Cortana to protect humanity from the new and almighty threat of an ancient evil. Sound familiar? That's because it is.
The old chestnut of alien weapons wiping out humanity unless you can shoot your way to the control panel first is rehashed here with so little reinvention you can certainly accuse the developers of being loyal to the original.
The game looks and feels exceptional, combat is smooth, Promethean enemies are new and challenging, cut-scenes are short and unintrusive, weapons are multitudinous, the Covenant aliens are entertaining and the motion-capture facial expressions are on a refined level that few other games come close to. As a shooter, it is at the pinnacle of its genre. However, when even Bungie - the original developers of the Halo franchise – abandon their baby because they're seemingly bored of it, you have to wonder just how much of a lifespan can the same old formula have before even the hyper-loyal teenage fandom get bored?
Fundamentally there was a missed opportunity with Halo 4. Whether responsibility lies with new developer 343 Industries or with Microsoft themselves (I'm guessing the über-corporation made most of the decisions here), they had the opportunity with a new trilogy to evolve the Halo games - to incorporate the world and history which has grown around the franchise, to open up the galaxy for exploration, or at least the worlds you're careering around in.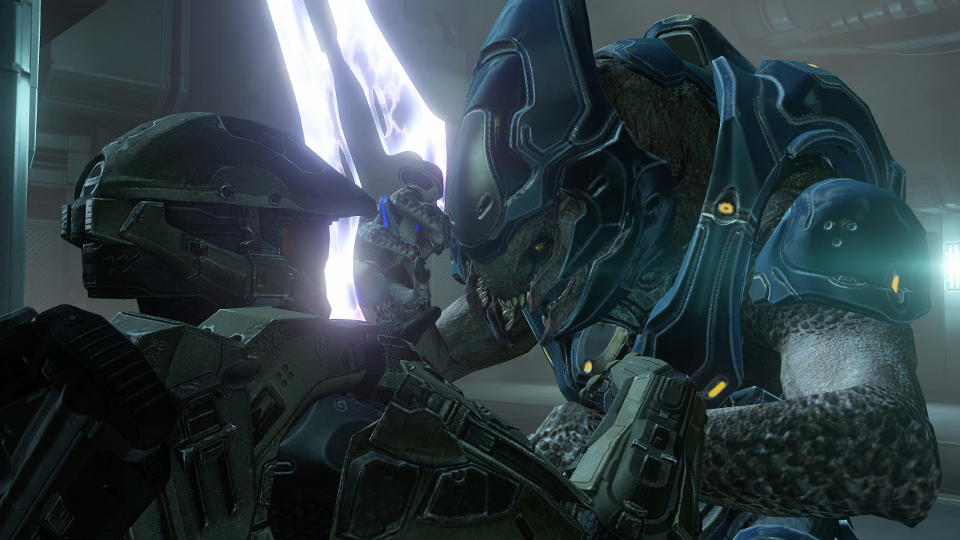 In Halo 3: ODST, Bungie were clearly making tentative steps towards expanding the gaming and story depth of the Halo universe with their noir city hub. Halo: Reach may have been a frightened step backwards into the traditional, but it still contained the seeds of evolution in its enhanced character interaction and gender alteration. With Halo 4, 343 Industries haven't taken a step backwards; they have run all the way back home to mummy.
Levels remain path-based, and there is little point in exploring because there is nothing to discover. Never have I wanted to discover a piece of daubed graffiti or a PDA more than when I was playing Halo 4. There is also a chronic lack of a direction pointer for most of the game, and in the absence of a map (which the game seriously needs) getting lost and irritated is a frequent occurrence.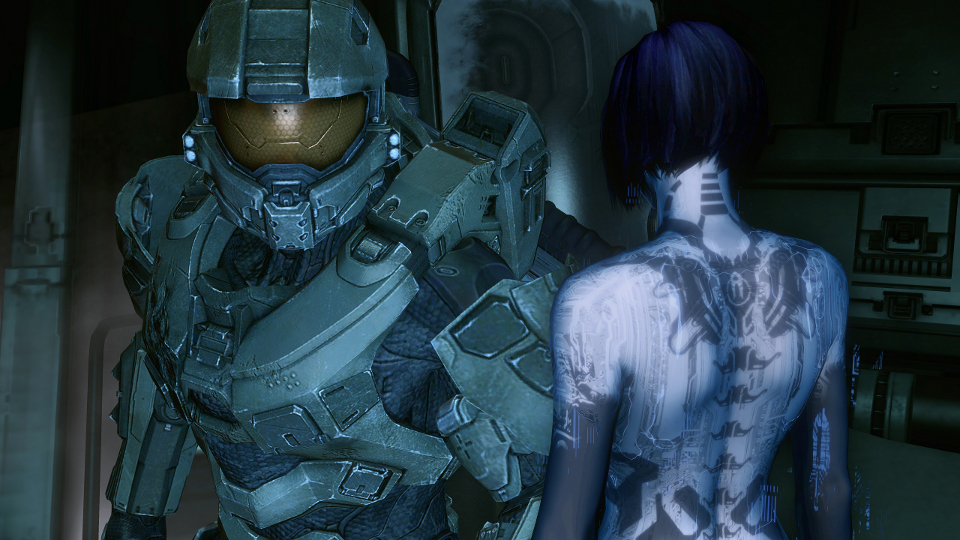 But let's not forget the fact that these games have always been about the multiplayer, and who needs plot or exploration when you've got new map packs? And there are going to be a lot of map packs, with the first season of these "Spartan Ops" promising players five new missions and cinematics per week for 10 weeks. An impressive commitment. There's also the opportunity to construct and customise your own Spartan super-soldier for use in the "War Games", "Spartan Ops", "Forge" and "Theatre" multiplayer modes. It is a hugely successful formula and Microsoft knows exactly how to keep its fandom hooked.
They also know that the number one rule with successful formulas is if it ain't broke, don't fix it. And with this game, 343 Industries certainly haven't fixed anything.
Halo 4 (Microsoft Studios) developed by 343 Industries. Platform: Xbox 360
343 Industries haven't taken a step backwards; they have run all the way back home to mummy
Share this article