Charley Pride, IndigO2/ Lucinda Williams, Royal Festival Hall |

reviews, news & interviews
Charley Pride, IndigO2/ Lucinda Williams, Royal Festival Hall
Charley Pride, IndigO2/ Lucinda Williams, Royal Festival Hall
The rough and the smooth of country music share a weekend in London
Lucinda Williams, limbering up for a blast of Southern rock
Britain has a grudging relationship with country music – we've never produced a successful country singer (although the likes of guitarist Albert Lee and several songwriters have prospered in Nashville) and our love for the likes of Johnny Cash is tempered by a contempt for much of what is marketed as country music. I'm often surprised by how blues, soul and jazz lovers can admit ignorance of a musical form so closely related to other American genres.
That this weekend found two major US country stars performing in London – one male and comfortable as a Nashville mainstream icon, the other female and the figurehead of sorts for all that is alt.country and Americana – made for a fascinating double. That Charley Pride is the Nashville insider and Lucinda Williams is the outsider – an outsider fawned over by the likes of the New Yorker – is one of those rich American ironies. Pride is black and, until the recent success of Darius Rucker (a man who certain readers may recall made his name as singer of Hootie & the Blowfish), the only African-American to have enjoyed major chart success in country music.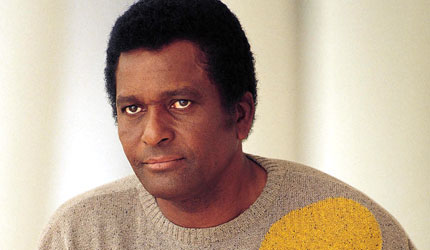 Pride (pictured right) grew up in segregated Mississippi, the son of a sharecropper, and made his initial name as a pitcher in the black baseball league. No fool, Pride realised his chances of making it in sport were limited when he and another player were traded to a team for a used bus. He then seriously set to singing country music, and the beauty of his tenor voice won him a contract with top Nashville producer Chet Atkins. While his early records were issued without a photo of Pride on them (RCA not wishing to alienate white DJs and record buyers), he quickly won over a huge audience, and achieved six consecutive No 1's in the US Country charts between 1969 and 1971.
Williams, also born in the South, is the daughter of Miller Williams (a noted poet best known for reading at President Clinton's second inauguration) and grew up in a liberal, artistic household. Initially, Williams attempted to sing country blues, but her two albums of said material on the tiny Folkways label passed unnoticed, and it was only in 1988, when she whipped up a startling album of original country-flavoured songs for Rough Trade, that she won wide attention. Rough Trade had little idea of how to market Williams to country music fans but certain rock critics embraced her while the likes of Emmylou Harris and Mary Chapin Carpenter noted the brilliance of her songs and recorded them. It wasn't until 1998 that Williams delivered her commercial breakthrough, Car Wheels on a Gravel Road.
Pride's songs are simple ballads of love and heartachePride has very much styled himself as a smooth, friendly entertainer – he's never pulled any political poses or released material that breaks with Nashville formula – while Williams is known for being difficult. She has fallen out with record companies, insisted photographers leave before she takes the stage, and, in World Without Tears, issued a near-unlistenable album about the brutal dissolution of a relationship that only Lucinda obsessives could enjoy.

But both would surely share a grudging admiration. Williams would recognise the beauty of Pride's voice and his willingness to work hard to succeed, while he would probably acknowledge the quality of her best songs. Pride played the IndigO2 on Friday night to a sizeable if not capacity audience. He fronts six-piece band The Pride's Men who play in the subtle, understated manner so necessary for classic country music and, if his hair is dyed and movement a little stiff, looks good for his 74 years.
Most importantly, Pride's voice remains supple. It's no longer the glorious croon that won him so many fans internationally, but he can still hold and caress a note. His manner remains that of a humble, easygoing guy and his chat never departs from that of country music – he pays tributes to departed icons he once opened for (Conway Twitty, Waylon Jennings and the singer he most resembles, Jim Reeves), reflects on hits, jokes with audience and band and remains a consummate mainstream entertainer.
Pride's songs are simple ballads of love and heartache, with an occasional morality play so favoured in country music for good measure. He also performed a gospel medley that found The Pride's Men singing superb backing, and closed with a great take on Hank Williams's "Kaw-liga" that merged into Leadbelly's "Cotton Fields". These snapshots of Pride's roots suggest he could be a more challenging entertainer if he chose to step outside the Nashville formula.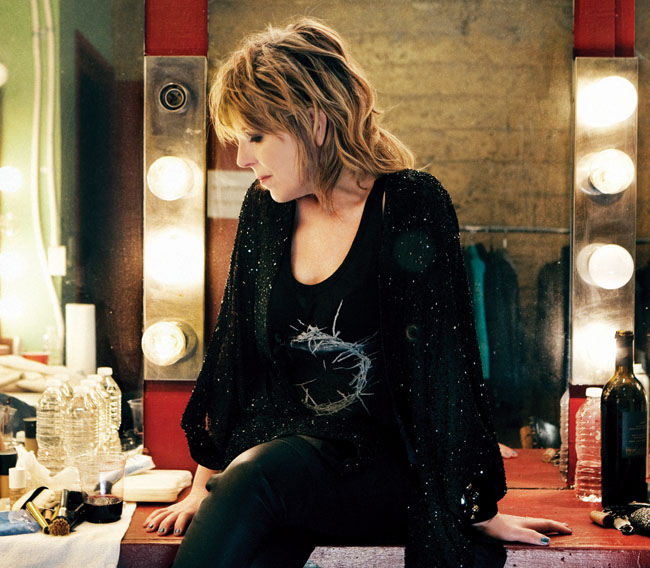 I expected Pride's audience to be mostly pensioners, so I was surprised by how mixed the ages were (though he was probably the only black man in the house). The youngest and loudest were groups of women from the Irish traveller and English gypsy community who treated the concert like a pop gig, rushing the stage, screaming and dancing.
No gypsies appeared to be in the audience for Lucinda Williams's Sunday night concert at the Royal Festival Hall. Many of the well-heeled, middle aged audience could have been academics. The famously "difficult" singer appeared to be in a mellow mood as she took the stage solo with acoustic guitar to perform "Lake Charles". Williams has a lovely, drawling voice, one that conveys an aching human heart like few others, and at 59 this big, throaty instrument is in fine form. Quickly joined by her band – electric guitar, bass, drums – Williams initially performed the lyrical, blues inflected ballads that made her name: "Blue", "Drunken Angel", "Over Time", "Minneapolis" and "Crescent City", the latter the only tune from 1988's eponymous Rough Trade album. Williams used it to reflect on how The Smiths's label gave her a record deal when no other label in the US would.

But what Lucinda really wanted to do tonight was rock, and she led the band through Southern rock-style jams for more than half the set. This can work brilliantly on the right song, but a work-out on the Allman Brothers's "Cross To Bear" found her trying too hard to channel Janis Joplin. Guitarist Doug Petttibone, although competent, is no Duane Allman.

Williams played two new songs (one, she insisted, inspired by Adele) and attempted the Rolling Stones's "Salt of the Earth", but a Lucinda meltdown looked possible when she pulled the band up for missing a chord change. But she shrugged this off and instead played a song she wrote for her late friend, Vic Chesnutt. Williams and Pride took two very different takes on country music across this dry, chilly weekend, and each satisfied their fanbase without stepping outside their respective comfort zones.
Charley Pride is the only African-American to have enjoyed major chart success in country music
rating
Explore topics
Share this article