Michael Nesmith, Queen Elizabeth Hall |

reviews, news & interviews
Michael Nesmith, Queen Elizabeth Hall
Michael Nesmith, Queen Elizabeth Hall
Talented ex-Monkee returns to UK after 35 years with an odd new direction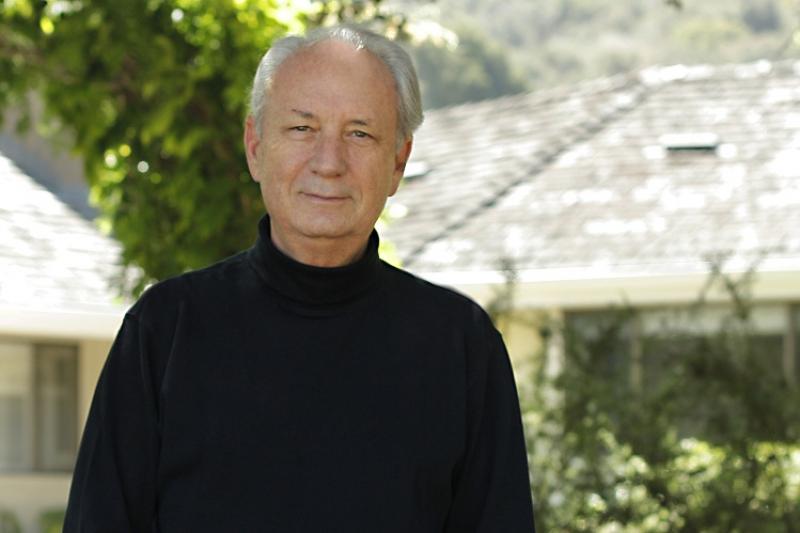 Nesmith: still experimenting at 69
Forty years ago Michael Nesmith was the tall, woolly-hatted Monkee people called "the talented one". Faint praise maybe, but there was nothing mediocre about the country rock albums he went on to make. Nesmith had another advantage. His mother had invented Liquid Paper giving him the financial freedom to experiment as he pleased. He soon became a true renaissance man. But according to one newspaper, by 2011 he was also increasingly reclusive and eccentric.
Even the promoters billed last night's concert as "rare and exclusive". With fans not knowing quite what to expect tickets had shifted quick.
It was to prove quite an odd night. When Papa Nez last played on this side of the pond 35 years ago, he looked handsome, bearded and benign. When he walked out on the QEH stage he'd gone from papa to patrician. Dressed in black, his silver hair was slick, his manner stately. To the left sat keyboard player Charlie Judge. On the right, on bass and additional synths, was Joe Chemay. Around them, perched on every surface and clipped to every stand, were a seemingly out-of-place selection of laptops and iPads.
It was still hard to begrudge Nesmith this musical flight of fancy
Things started off pretty normally. We were treated to a crisp, melodious reading of The Monkees' "Papa Gene's Blues". Nesmith's twangy baritone was as characterful as an oak-matured Bourbon and his 12-string guitar mixed high. But then Nez announced that was the end of conventional versions. His songs were his "children" and now he was going to show us what other lives they might have led. Some in the crowd looked anxious.
With assistance from all the Macbooks, Nez said he was going to try "create sonic landscapes and movies of the mind". It seemed as if it might be interesting. The reality wasn't. Many songs sounded as if they were being played to an odd karaoke backing track. Equally misjudged was Nesmith's decision to introduce each with what he called a little "vignette". These were little fictional stories of possible characters intended to help visualise the lyrics. They just spoiled existing mental images.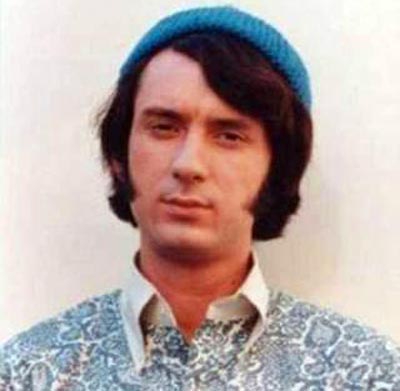 Nesmith's "children" put up varying degrees of resistance to the assault of the soggy electronic Muzak. "Joanne," and "Some of Shelly's Blues" came through with minor injuries, but "Different Drum" was completely defeated by the tinny synth sound. Nor was Nesmith's voice helped by the inappropriate instrumentation. Anyone who has heard the superb 1992 Britt Festival recording (see below) will know how he sounds best: as part of a full band with a steel guitar and an eager sticksman. It was no coincidence then that the most fun had all night was on the final song, "Thanx for the Ride" in which the computers finally got close to re-creating that sound. It was also the moment when polite applause suddenly became heartfelt.
But for all that it was still hard to begrudge Nesmith this musical flight of fancy. Not just because he was so genial and enthusiastic.There was also one story he told which seemed to put it in context: the synopsis of the Prison concept album. This was a metaphysical allegory about freeing your mind and the occupational hazards of getting stuck while trying. It seemed particularly apt. As everyone there knew, Nez's inventiveness has produced great country music, helped pioneer MTV, and found fruition in two novels. But where there is experimentation there are also failures. The good news, however, for those wanting to see a more conventional side to Nesmith is that he will be donning his bobble-hat (pictured above right) once more for a Monkees reunion starting in under a month's time. The bad news is you'll have to get over to America to catch it.
Michael Nesmith performs 'Some of Shelly's Blues' in 1992
Now he was going to show us what other lives his songs might have led. Some in the crowd looked anxious
rating
Explore topics
Share this article