Beasts of the Southern Wild |

reviews, news & interviews
Beasts of the Southern Wild
Beasts of the Southern Wild
In his spellbinding debut Benh Zeitlin looks at a life lived on the wrong side of a levee
Thursday, 18 October 2012
Beasts of the Southern Wild: a fine example of magical realism
There's more than a touch of the magic to come in Benh Zeitlin's soaring 2008 short Glory at Sea, which sees a storm-ravaged community take to the sea to rescue their loved ones - who are anchored to the seabed in suspended animation. Zeitlin's debut feature Beasts of the Southern Wild - which felled Sundance with its raggedy, semi-supernatural beauty – is certainly cut from the same generous-spirited cloth.
Based on Lucy Alibar's play
Juicy and Delicious
, it's as radiant and defiant as a string of fairy lights in the dark.
Rather than being a romanticised view of life on the cusp of catastrophe, it's told from a particular perspective, adopting a child's eye view of a perilous, impoverished life that's nevertheless rich with the bayou culture; this tightly bonded community keep each other physically and mentally afloat. In Beasts of the Southern Wild our narrator is the six-year-old Hushpuppy (the remarkably self-assured Quvenzhané Wallis, pictured below right) who lives with her father Wink (Dwight Henry, pictured below left) in an area known as The Bathtub (fictional but geographically similar to Isle de Jean Charles in south Louisiana). They're cut off from conventional American society and situated on the wrong side of a protective levee.
Theirs is an uninhibited existence, lived with pride in what Wink describes as "the prettiest place on earth". Hushpuppy is slave to both Mother Nature and the whims of her often reckless father. Wink's health is fragile - he disappears for long stretches and encourages his daughter to live somewhat independently in her own makeshift home, across the way from his. This capable, unusually wise child also receives an unorthodox education at the hands of Miss Bathsheba (Gina Montana) who nevertheless educates the children about global warming, which is having a noticeable impact on their own surroundings.
As the ice caps melt and the water rises to threaten those that have stood firm, the flood brings with it the titular beasts, prehistoric beings released from their icy prisons. Beasts of the Southern Wild is a fine example of magical realism – with Zeitlin keen to replicate the lack of separation between a child's reality and their imagination. In this way it shares a similar sensibility to Wes Anderson's Moonrise Kingdom, though that film was buttoned-up and precise in its defiance (albeit endearingly), and this is truly wild and free.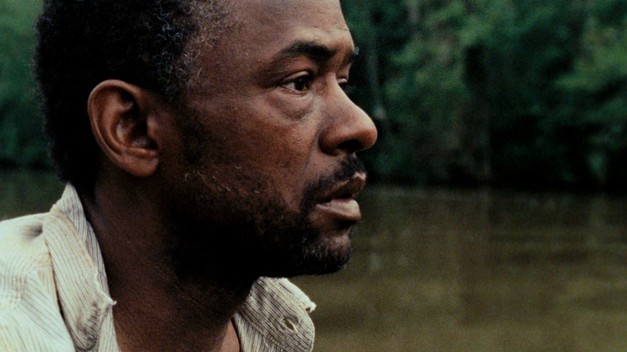 Zeitlin gets excellent value out of his non-professional leads. Wallis is as believable as she is adorable and the film's complimentary camerawork turns her roving curiosity and exuberant fidgetiness up a notch to create a film of exquisite energy. All in all, Beasts of the Southern Wild is quite the debut: scintillatingly sensorial and fantastic in two key senses of the word. Told through Hushpuppy's eyes and in her words, what could have been portrayed as simply a ramshackle existence instead becomes a girls' own adventure. Skilfully avoiding patronising or pitying its protagonists – who are instead held up as courageous alongside chaotic – Beasts is an emphatic champion of living by your own rules.
Beasts of the Southern Wild is released on Friday and screened in competition at this year's London Film Festival
Wallis is as believable as she is adorable
rating
Share this article