You Can Still Make a Killing, Southwark Playhouse
You Can Still Make a Killing, Southwark Playhouse
An entertaining portrait of rancid morality in the City of London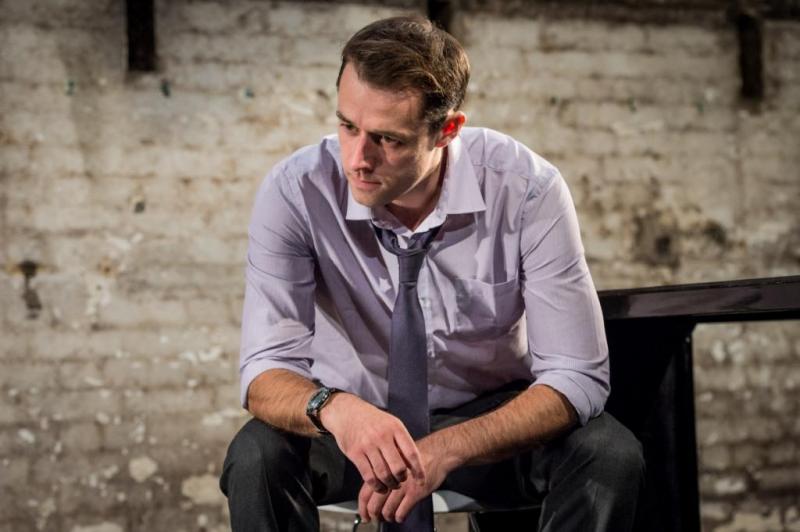 Unlovable: Tim Delap as Edward in 'You Can Make a Killing'
Banking and the financial world may have gone into free-fall, but there are still killings to be made. Particularly personal ones. Nicholas Pierpan's You Can Still Make a Killing is a morality tale for our time, a revenge tragedy without corpses, except for reputations. And, in the City, reputation – or rather perception - is everything.
"Perception is part of the reality," says Henry, working for the FRA – a public financial services body. That is presumably the means by which the playwright steers away from trouble: against a backdrop of modern City scandals, much talk of Lehman Brothers, Barclays and others, Pierpan skirts libel by fictionalising. None of his characters is really based on real people, are they?
Jonson, Webster and Middleton would all have recognised these characters
Yet You Can Still Make A Killing throws the mirror up to our present natures with a cool but furious kind of satire. Pierpan isn't a Howard Barker, or Caryl Churchill for that matter. His prose is strictly Spooks-influenced - sharp, jargonised naturalistic banter. Enron without the music. But there's no doubting the indictment in Matthew Dunster's gleaming, traverse-staged production where almost every character reacts like a predator, ready to pounce on any hint of weakness. Jonson, Webster and Middleton would all have recognised these characters. Pierpan works the same trick: luring his audience in with easy laughs (and much use of Bob Dylan) even as the rancid cesspit of contemporary life opens up before us. And it is a pretty rancid sight, a world devoid of moral bearings, personalities responding merely to the economic forces surrounding them.
At its centre is the fairly unlovable, viciously ambitious Edward (a wholly believable Tim Delap), who has risen to the top of the slippery ladder by cunning, desperation and deviousness. A victim of the Lehman collapse, he is bent on survival, and rationalises his subsequent actions as necessary for the sake of his wife Fen (Kellie Bright) and two children, themselves caught up in the consumerism and competition.
Pierpan surrounds Edward with a similarly fetid network: hedge-fund pal Jack (Ben Lee) and his arts sponsoring wife (an elegant Marianne Oldham, pictured above right with Bright); Jack's blustering, rough diamond boss (Robert Gwilym) tended by Alecky Blythe's sleek PA Emma (Blythe showing as precise a delivery in acting as she does as a skilled verbatim writer) and a young black American refugee from Goldman Sachs (Elexi Walker).
One of the funniest encounters involves Edward's interview for the FRA in which he temporarily decides to cross to the other side and become gamekeeper rather than poacher. "I'm satisfied," says his interviewer, also from the Surrey belt. "This guy's got a third-rate degree from a first-rate university. He'll make a perfect civil servant." Pierpan argues that the problem stems from the culture of freedom in the City. If the regulators can't be relied upon to regulate, what hope of any change? Apart from a little waywardness in the lighting, Dunster's gruesomely compelling production is like watching a boa constrictor at work.
There's no doubting the indictment in Matthew Dunster's gleaming, traverse-staged production where almost every character reacts like a predator
rating
Explore topics
Share this article