CD: Two Fingers - Stunt Rhythms |

reviews, news & interviews
CD: Two Fingers - Stunt Rhythms
CD: Two Fingers - Stunt Rhythms
Ninja Tune perennial returns in a thrillingly noisy new guise
Saturday, 22 September 2012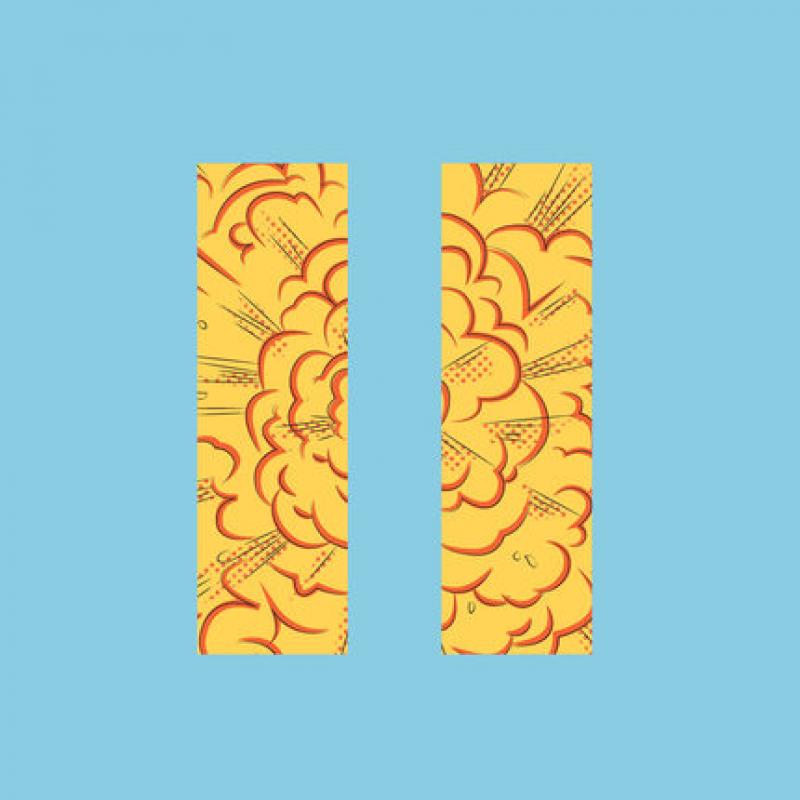 Two explosive and geometrically rectangular fingers to peace and quiet
Right, never mind the rest - this is it! Very occasionally electronic dance music takes a bunch of steroids and pulps all opposition. With Stunt Rhythms Amon Tobin, a longterm Ninja Tune artist from Brazil who's dabbled in everything from filmic sampledelica to jazzy drum & bass, crashes out of the traps wielding a sonic lump hammer he hefts with suppleness and a ballistic funk.
One of the highlights of Ninja Tune's 20th-anniversary boxset, XX, a couple of years back was Two Fingers' "Fools Rhythm", here present in even sturdier form. It was and is a dubstep-marinated breakbeat hoover behemoth of epic proportions, comparable with the mightiest in the genre - Frank de Wulf's mix of "Dominator" and the like - but broiled in gnarly 21st-century inventiveness. It's a great, great track and the album matches it, which is saying something.
Completely instrumental, Stunt Rhythms turns its nose up at delicacy, subtlety and lengthy "journeys", instead boasting 13 numbers of between two-and-a-half and four minutes, all as boldly, gleefully dynamic as a break-less freight train. It's emphatically invigorating music that whomps straight in the gut, carrying impressive weight yet elastic, avoiding the heavy metal bro'step that young American males are currently hot under the collar for. Sure, the likes of "Sweden", "Deep Jinx" and "Stripe Rhythm" – the latter featuring a beatific classical string interlude worthy of William Orbit - are cartoonishly heavy, all humdinging monster basslines and industrial threat, but there are also plenty of twitchy cybernetic grooves, insectoid broken beat funk such as "Magoo" and "Lock86". Whichever way you cut it, these are the tracks The Prodigy must match and better on their next album. This is the cutting edge of noisy bastard breakbeat rave-funk. Two Fingers has mustered as grin-inducing, sound system-busting and plain exciting a set of sounds as this year has yet heard. Bravo!
Listen to 'Fools Rhythm'
These are the tracks The Prodigy must match and better on their next album
rating
Share this article