BBC Proms: Les 24 Violons du Roy/L'Arpeggiata |

reviews, news & interviews
BBC Proms: Les 24 Violons du Roy/L'Arpeggiata
BBC Proms: Les 24 Violons du Roy/L'Arpeggiata
Move over, Beethoven: the original apotheosis of the dance is surely to be found in baroque music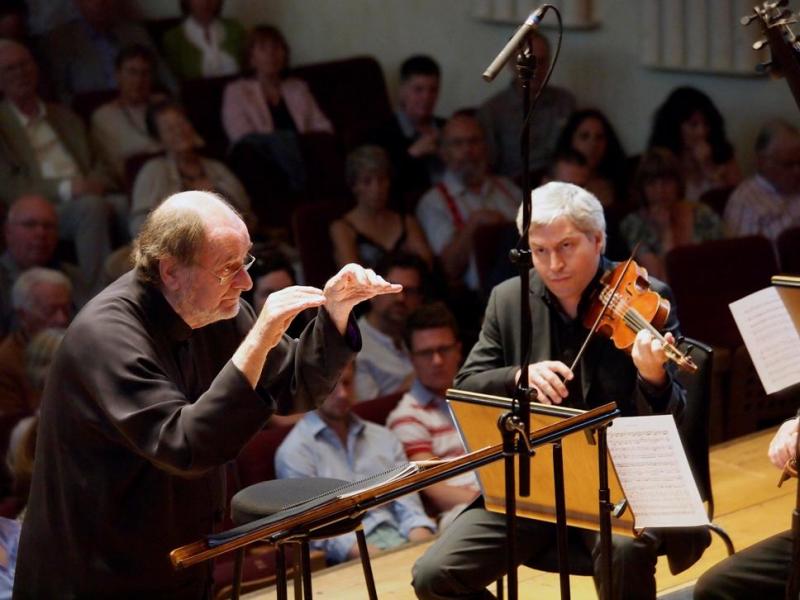 Roger Norrington: an avuncular and drily witty guide through the backstreets of French Baroque
It's not quite 76 trombones, but back in 1570 24 violins were the height of sophistication and innovation at the French court. While in England we still persisted with our viols and gambas, in France the new vogue for the violin had travelled from Italy and the King ordered a full string orchestra's-worth for his entertainment.
The result has since been restored by the Centre de Musique Baroque de Versailles, and on Saturday afternoon the full forces (played jointly by the musicians of the CMBV and Royal College of Music) showcased their unique historical sound.
Fascinatingly these are not quite modern strings as we know them. A smaller violin fills the soprano role, while three violas (of identical tuning but different sizes for different timbre and effect) fill out the middle above a lower-tuned cello. The effect under Roger Norrington's direction is bright and rasping, cutting through the swung notes inégales of dance suites from Lully, de Lalande, Marais and Desmarets. This effect is heightened by the absurdly small bows, which would defeat much attempt at sustained sound or long legato gestures. The courts of Louis III and IV were worlds built on the syncopated bow and sweep of dance, and energy pulses through even the stateliest and most mournful of Passacaglias.
Norrington has just the right amount of sardonic humour and throwaway brilliance for this music
With a programme solely of dance suites, textural variety had to come from within rather than between works. To this end the strings were joined by wind, percussion (and latterly also brass) instruments, and cooing exchanges among flutes did beguiling battle with timpani in Lully's Entrée from his Armide suite. Desmarets's Circe suite offered cheeky rhythmic flair and there were some vividly chromatic demons on show in Marais's Ariane et Bacchus suite.
But the concert definitely worked to a climax, adding the gilded sheen of natural trumpets for Campra's Tancrede (dashingly played by Peter Mankarious and Chris Parsons), and only bassoons could offer enough gravitas for de Lalande's concluding Symphonies pour les soupez du roy.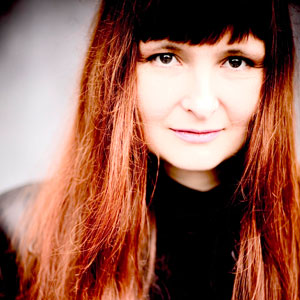 Norrington has just the right amount of sardonic humour and throwaway brilliance for this music, and under his direction the orchestra generated a performance of distinctively Gallic hauteur (and just a little bit of silliness).
The dance continued fast and furious into Monday's lunchtime Chamber Prom from L'Arpeggiata and their music director Christina Pluhar (pictured right). Known for their genre-defying programmes this early music ensemble weaves jazz and world musics into a texture that is at once entirely authentic and unlike anything you'll ever hear.
In an hour devoted to the tarantella – music to soothe or express the vivid convulsions of a tarantula bite – Pluhar and her six musicians (joined by dancer Anna Dego and two singers) roamed across centuries and across Europe in fitful frenzy.
For me they are at the best in their many improvisations, setting up the regular beat of a Canario of Ciaccona and giving a jazz-style break to each instrument. Percussionist David Mayoral is a virtuoso with a drum, creating elaborate melodic shapes in solo sections that drew the loudest applause of the concert (and his castanets are something special also). The clattering psalterion (played by Carmen Gaggl) is a rare texture and gives bite to the attack from theorbo and guitar. Only cornettist Doron Sherwin seemed out of sorts, phasing in and out of extraordinary technical passages and some rather lacklustre ones.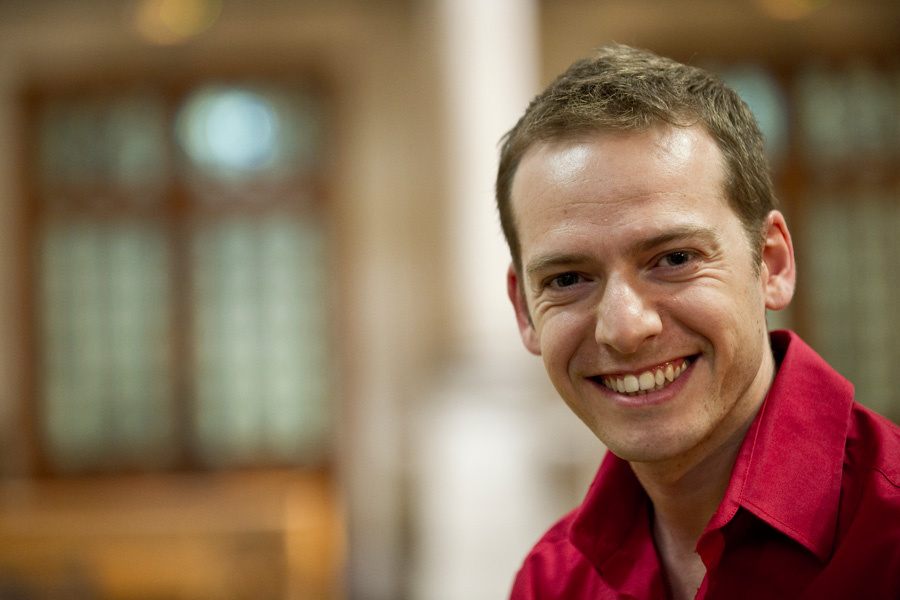 Soprano Raquel Andueza brought quivering intensity to Barbara Strozzi's Che si può fare?, bending her tone somewhere between fado, flamenco and straight early music in her expressive colouring. No less extraordinary was Vincenzo Capezzuto (pictured left) whose "uncategorisable" voice sits so well within Pluhar's aesthetic. A high chest voice offers mezzo range without the contrived shading of a countertenor, and the androgynous result is athletic and endlessly flexible. Traditional tarantella La Pizzicarella (embellished by the dancing of Anna Dego) proved the biggest crowd-pleaser for him, though the hushed tragedy of a Monteverdi lament saw the hall at its most concentrated.
From the meticulously finessed ornamentation of the French court to the wild and free-spirited improvisations of Southern Italy, baroque music really proved its allegiance to dance with these two programmes. While the intimacy of Cadogan works sensitively with the timbre of the early instruments however I would love to see a Late Night Prom give a group like L'Arpeggiata (who can work a room like nobody's business) the run of the Royal Albert Hall, allowing more people to party like it's 1699 with these extraordinary musicians.
Soprano Raquel Andueza bent her tone somewhere between fado, flamenco and straight early music in her expressive colouring
Explore topics
Share this article