CD: The Soul Rebels Brass Band - Unlock Your Mind |

reviews, news & interviews
CD: The Soul Rebels Brass Band - Unlock Your Mind
CD: The Soul Rebels Brass Band - Unlock Your Mind
A thrilling update of the New Orleans brass band tradition
Wednesday, 07 September 2011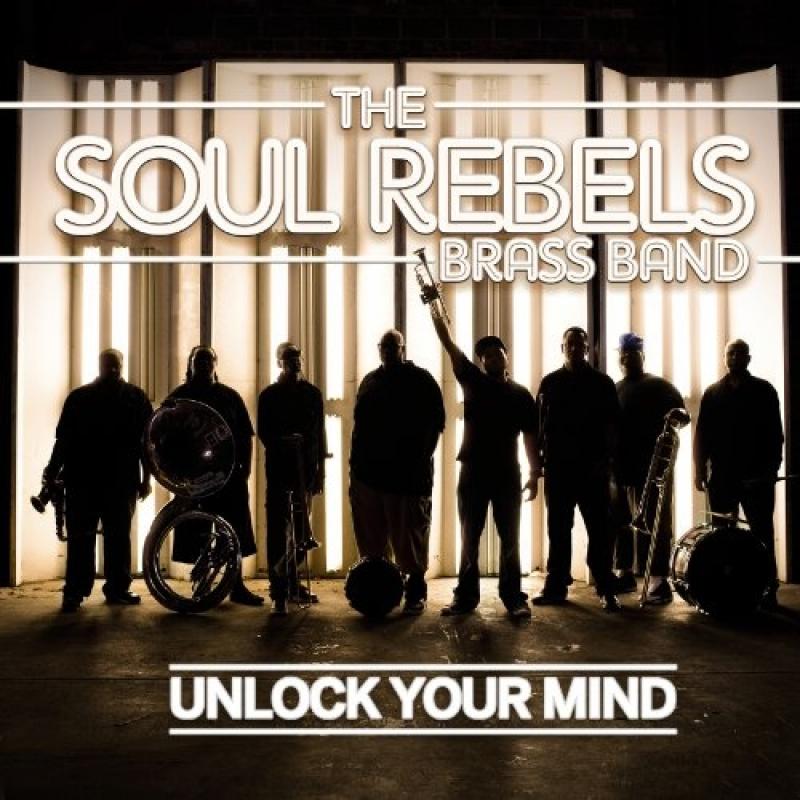 Seductive grooves, powerful soloing, über-catchy melodies: The Soul Rebels Brass Band
Rooted in the New Orleans brass band tradition, but updating it for the 21st century with elements of funk, R&B, hip hop, reggae and half-sung, half-rapped lyrics, this disc will blow clean out of the water any preconceptions you might have of what a brass band sounds like.
Through a combination of utterly seductive grooves, powerful soloing and über-catchy melodies, the eight-piece Soul Rebels Brass Band possess an unbridled energy that enables Unlock Your Mind to achieve dramatic lift-off from the get-go. Featured in the Season One finale of the acclaimed HBO TV series Treme, the band's formidable technical control is matched by their passionate ensemble playing, from the dynamic call-and-response riffing of "Turn It Up" and the go-go groove of "Night People" to the uplifting title track featuring guest vocalist Cyril Neville (of famed New Orleans R&B group The Neville Brothers).
Whether transforming the tame electropop of "Sweet Dreams are Made of This" into a supercharged funk work-out, or penning singalong chorus riffs ("Say Na Hey") that immediately lodge in your consciousness, the unique sound which this group of college-trained multi-instrumentalists create seamlessly enfolds the visceral power of rap, the life-affirming grooves of funk and the sophisticated harmonies and arrangements of jazz. It's a joyous and incendiary mix. And if you've never heard a sousaphone playing a bass line, you really haven't lived.
Taking their music from the streets of New Orleans to the concert halls of the world, no disc I've heard this year comes near it for soul-stirring exhilaration. File under: indispensable.
Watch The Soul Rebels Brass Band perform at the Blue Nile
If you've never heard a sousaphone playing a bass line, you really haven't lived
Share this article