DVD: Conspirators of Pleasure |

reviews, news & interviews
DVD: Conspirators of Pleasure
DVD: Conspirators of Pleasure
The great Czech surrealist Jan Švankmajer looks at the craft of perversion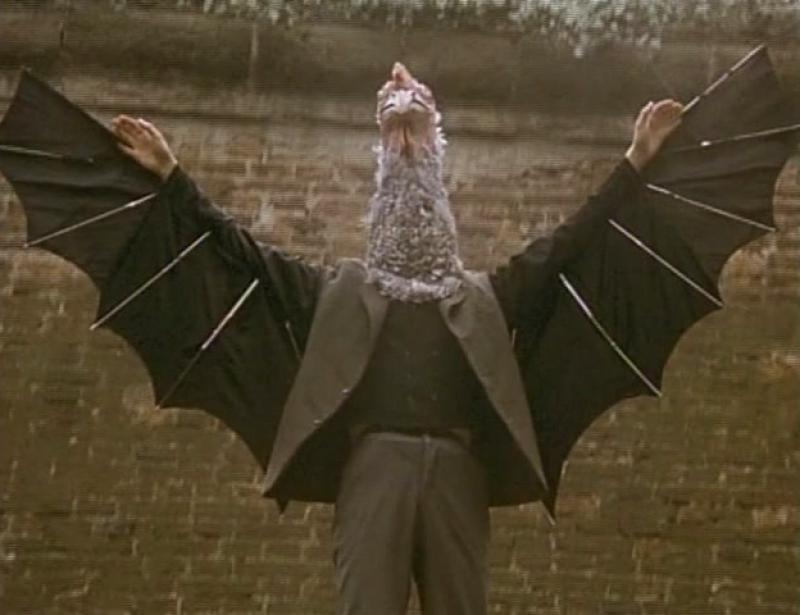 Conspirators of Pleasure: unremittingly weird
A few of the things that are made to seem intensely erotic in this film: glue, bread, nails, carp, a satchel, a lift door, the death of a hen, the postal service, and in one particularly discombobulating scene, giant multi-headed shaving brushes.
The Czech director Jan Švankmajer's allegiances couldn't be clearer: in the credits, he references Sacher-Masoch, de Sade, Freud, Buñuel, Max Ernst and 1930s Czech surrealist, psychoanalyst and author of
Autosexualismus a Psycherotismus
, Bohuslav Brouk. The almost-silent movie
Conspirators of Pleasure
(or, to give it its original title,
Spiklenci Slasti
)
is an uremittingly weird portrait of fetish and obsession, simply following a group of isolated individuals whose lives barely glance off one another as they construct the often grotesque objects of their own desire from mundane items.
If that sounds dark, it is on occasion, and sometimes intensely so – but it is also bizarrely heart-warming. This is above all a film about the bloody-minded human desire to create, a strikingly tactile portrait of craft, of the love for materials, objects, foodstuffs and of the imagination made real. There is relatively little of the trademark stop-motion animation of Švankmajer's Communist-era films here, instead it is all about his skill with the camera in framing objects, hands and faces close-up to make them seem new and peculiar.
Conspirators of Pleasure is slow-moving for most of its 82 minutes but its materiality, the way it manifests its characters' physical obsessions, makes even its static moments fascinating, in the way of a Beuys or Matthew Barney installation – and the climaxes to which its characters (literally) build are startling and hilarious. Not exactly family Saturday afternoon viewing, then, but a beautifully cranky, memorable construction.
Watch a clip from Conspirators of Pleasure
A strikingly tactile portrait of love for materials, objects, foodstuffs and of the imagination made real
rating
Explore topics
Share this article