Terry Pratchett: Choosing to Die, BBC Two |

reviews, news & interviews
Terry Pratchett: Choosing to Die, BBC Two
Terry Pratchett: Choosing to Die, BBC Two
The novelist takes a logical approach to assisted suicide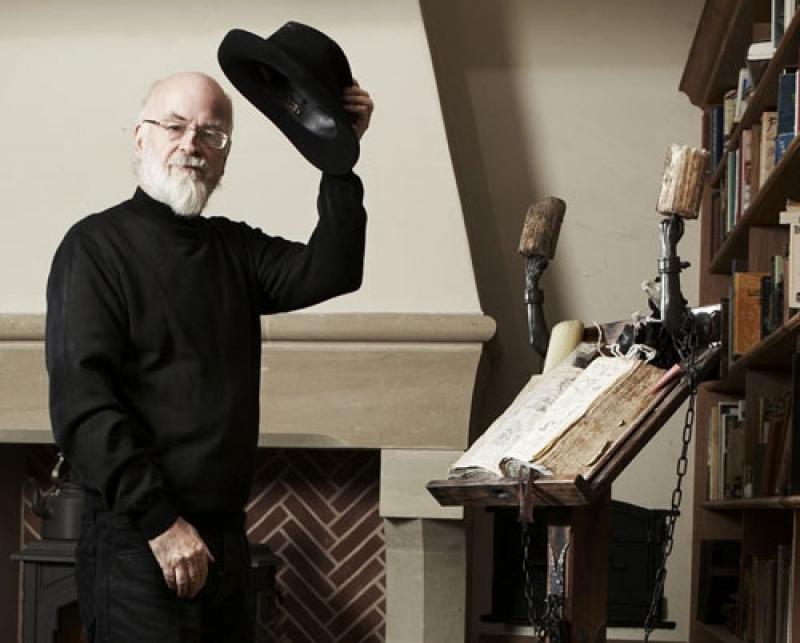 Terry Pratchett confronts the last enemy
The argument in Terry Pratchett's BBC Two documentary Choosing to Die boiled down to the sanctity of life versus the quality of life. Pratchett's own reasoning, that he has Alzheimer's disease and would prefer to choose the manner and timing of his own death before he becomes incapable of making that decision, is eminently logical.
The subjects of his film, multiple sclerosis sufferer Andrew Colgan and Peter Smedley, who has motor neuron disease, had opted to end their lives at the Dignitas clinic in Zurich rather than endure the inevitable progression of their illnesses. You might not have agreed with them, but they had reached their decisions after giving it lengthy and rational consideration. As Pratchett wondered rhetorically, "Who owns your life?"
But there was no getting around the creepiness of the Dignitas experience. Clients are taken to a nondescript blue house on an industrial estate, have a cup of tea in the carefully anonymous living room, and are then talked through the poison-taking experience by a couple of ingratiating elderly "escorts". The customers have paid £10,000 for the privilege and have been required to sign a sheaf of legal waivers.
ven Pratchett expressed his reservations about the process, while his wife and his assistant Rob Wilkins are both opposed to it. Peter Smedley's wife, though supportive of her husband's decision, admitted that she found the faintly Nazi overtones of the process difficult to put out of her mind. Apparently 20 per cent of Dignitas's clients want to die because they are merely suffering from "weariness of life".
Pratchett contends that assisted suicide for the terminally ill should be legal in the UK, but how that would be organised wasn't part of the discussion here. No doubt wealthier patients would be able to pay for a deluxe experience with champagne and roses, but could mercy killing really become part of the NHS's remit? The "slippery slope" argument, that once a government permits the killing of its own citizens there's no telling where it will end, is going to be a tough one to beat.
Twenty per cent of Dignitas's clients want to die because they're suffering from "weariness of life"
Explore topics
Share this article