Globe to Globe: Much Ado About Nothing, Shakespeare's Globe |

reviews, news & interviews
Globe to Globe: Much Ado About Nothing, Shakespeare's Globe
Globe to Globe: Much Ado About Nothing, Shakespeare's Globe
Gallic contribution to Bardathon goes heavy on the jambon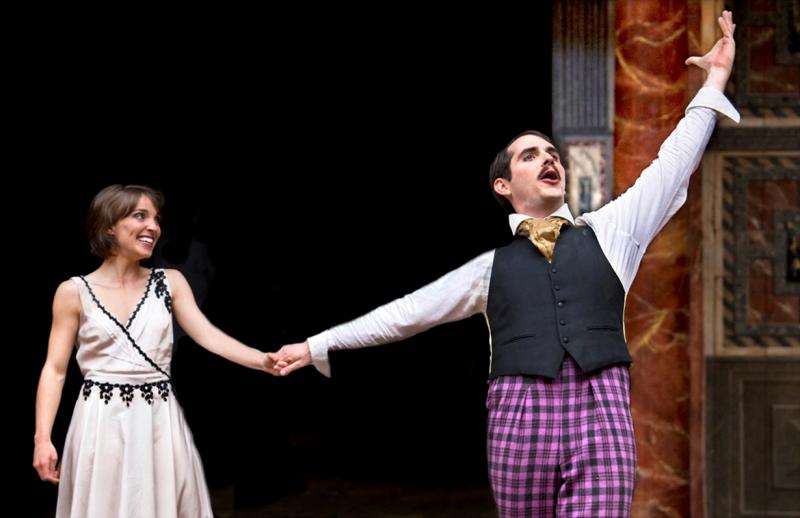 Bruno Blairet's Benedick with his Beatrice, Alix Poisson: excitable enough to be heard across the Channel
Productions at the life-changing Globe to Globe sequence of international takes on the Bard have had numerous points of origin, from shows conceived directly for the event to reprises of stagings that in the case of the Brazilian Romeo and Juliet was decades old. So why shouldn't France of all countries deliver a Much Ado About Nothing straight from the charcuterie?
Here was arguably Shakespeare's most affecting and nuanced comedy served up with funny voices, exaggerated gestures and an extra helping of
jambon
.
In the end, the play still delivered the goods: it's Much Ado, after all, and only once (last summer's surpassingly vulgar West End version, with David Tennant) have I known it to fail. But it seems fair to say that director Clément Poiréeand his Compagnie Hypermobile seem to have taken literally the word bruit (noise) that becomes explicit in the French translation (Beaucoup de bruit pour rien) of the title of this bittersweet comedy in a way that does not apply in English. Heaven knows Bruno Blairet's voluble Benedict put on an excitable enough show to be heard the other side of the Channel. Watching this hyperadrenalised leading man (Compagnie Hypermobile, indeed) was like being in the company of an inordinately frisky, if grown-up, puppy; one had little choice but to submit.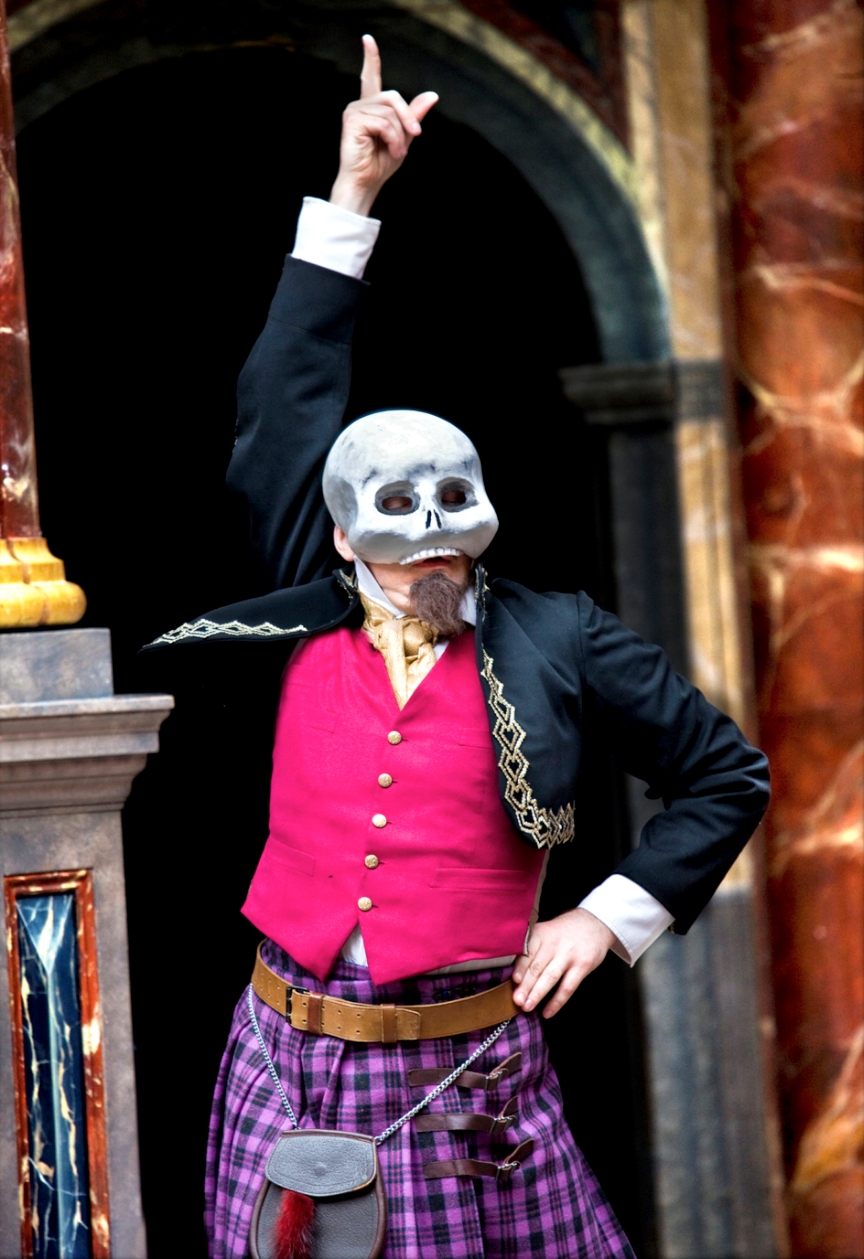 Indeed, it wasn't entirely clear for much of the first half whether or not the company was merely sending the play up - or, at the very least, not trusting its own, very distinct architecture of badinage and banter giving way to humiliation and grief on the way to a ravishing conclusion. Beginning with some cumbersome stage business involving the Globe stage being swept clean, the production then offered up a tinny, pre-recorded soundscape that was all the more irksome following a sequence of plays in which live music-making has been crucial to their appeal (the Gujarati All's Well, in particular).
At first sight, Blairet and his Beatrice, Alix Poisson, seemed to have swapped genders, she mannishly attired, he colorfully, even foppishly assembled and showing plenty of leg. Even more disconcerting was Laurent Menoret's determinedly camp, shaven-headed Claudio, who gave the impression of perhaps abandoning Hero (Suzanne Aubert) at the altar for reasons well beyond those in the text. The Dogberry/Verges subplot is difficult no matter what, and having the duo emerge clamorously from beneath the stage only redoubled our awareness that Shakespeare's comic subplots are often his most tiresome. (How many a Tempest is sunk by its Trinculo/Stephano double-act?)
After the interval, the focus sharpened and the play's own charms exerted their perennial magic. Poisson's "tue Claudio" (Beatrice's request to Benedict that he bump off the man who has so wronged her cousin) drew a telling gasp from a packed house, and Blairet, by the end sporting checked trousers and bearing a quill like some faux-Elizabethan scribe all his own, softened his antics long enough for the gorgeous scene in which Benedict requests that Beatrice both love him and "mend". That was preceded, it must be said, by the sight of the actor pulling himself across the stage in ardent pursuit of his sharp-tongued beloved. I trust Blairet acquired no splinters in the process, but such has been the restorative nature of this entire and wholly unforgettable season that I doubt there are many injuries that the experience of performing in this space and to this audience could not put right.
Watching the hyperadrenalised Bruno Blairet, as Benedict, was like being in the company of an inordinately frisky, if grown-up, puppy: one had little choice but to submit
Share this article