CD: Regina Spektor - What We Saw From The Cheap Seats |

reviews, news & interviews
CD: Regina Spektor - What We Saw From The Cheap Seats
CD: Regina Spektor - What We Saw From The Cheap Seats
Quirky New Yorker's sixth album makes up in loveliness what it lacks in coherency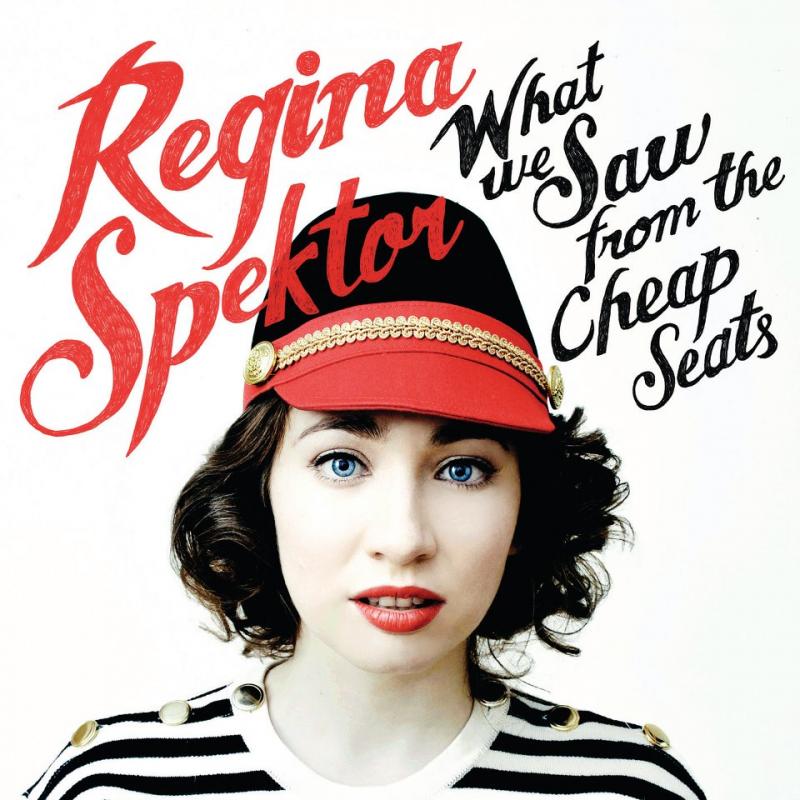 Her piano is not firewood yet: Regina Spektor
It's been six years since Regina Spektor released Begin to Hope, a festival-friendly breakthrough album with a poppy sheen that easily loaned itself to mobile phone network marketing campaigns and the like. Six years then since the Moscow-born Bronx-raised artist, a tiny human beatbox with a shock of curls, took the kooky-girl-with-piano shtick into the mainstream.
And yet, as this follow-up to 2009's
Far
makes clear, there's only so much of what makes Regina Spektor, well, Regina that can be major-label sanitised.
What We Saw from the Cheap Seats begins simply enough: a poppy, piano-and-vocal number that wouldn't have seemed out of place on either of the last two albums, until its gentle musing about the difficulty of growing up and moving on from one's roots - albeit one where the place you are looking to leave is in your own head – bursts into a slightly manic vocal breakdown. It sets the tone for an album that cuts and pastes pretty much every incarnation of Regina Spektor into one place.
If quirky singalong pop is your thing, a modern-day reworking of "Don't Leave Me (Ne Quitte Pas)" is one of the most uplifting examples of the genre Spektor has ever produced. If you're more of a fan of the singer's more eccentric vocal experimentation, all whoops and hollers and strange accents, "Oh Marcello" might prove an easier listen than I found it. "All the Rowboats" is a claustrophobic, heavily-percussive song delivered from the perspective of museum exhibits trapped under glass and "Open" is ghostly, churchlike and powerful. Piano-driven ballad "Firewood" abandons the histrionics in favour of a simple composition as beautiful as its subject material is sombre.
The result is an album that's made for modern-day shuffle, as fuel for 2012's most heartfelt mixtapes, rather than to be listened to as a satisfying whole. Still, even during its weakest moments the sheer charm of its oft-lovelorn, sometimes childlike lyrics could raise a smile from the stoniest heart. The piano is not firewood yet, indeed.
Watch the video for "All the Rowboats"
Even during its weakest moments the sheer charm of its oft-lovelorn, sometimes childlike lyrics could raise a smile from the stoniest heart
rating
Share this article