Quartet West, Barbican |

reviews, news & interviews
Quartet West, Barbican
Quartet West, Barbican
Tender balladeering and coruscating instrumentals from Haden's quartet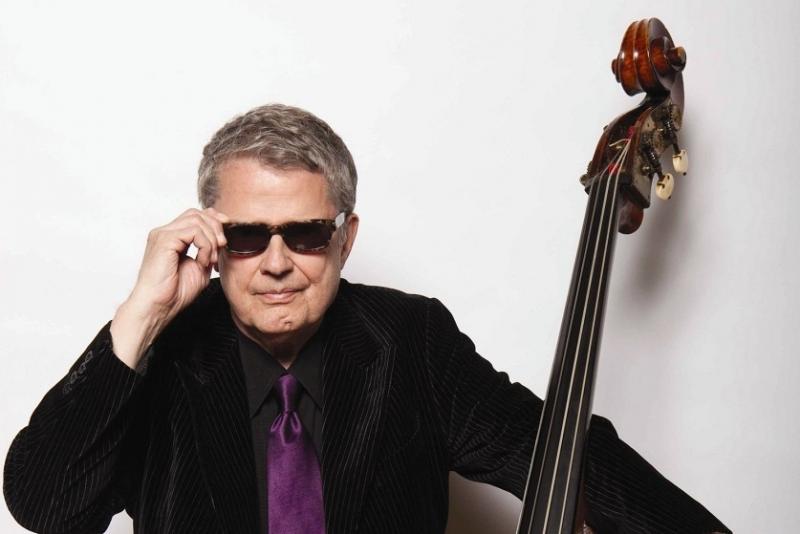 Celebrating 25 years of singing bass lines: Charlie Haden
The first night of this weekend residency by the renowned bassist, composer and band-leader Charlie Haden celebrated the 25th anniversary of Quartet West and their new Emarcy release, Sophisticated Ladies. A winning mix of tender balladeering and coruscating instrumentals, the quartet's music-making – rather like the finest wines – seems to improve and deepen with age.
While all groups are capable of whipping up a barnstorming
fortissimo
, it's only the great ones that operate as well at the other end of the scale. And the Quartet West
pianissimo
is nonpareil.
Saxophonist Ernie Watts is the beating heart of Quartet West. With a wide-ranging CV that includes work with Buddy Rich, Thelonious Monk, Jean-Luc Ponty, Gilberto Gil, film soundtracks galore (he won a Grammy for his contribution to Chariots of Fire) and, more recently, a soul-stirring performance on Kurt Elling's Dedicated To You, the Watts tone is one of the most powerfully communicative in jazz. In short, there's more honesty and humanity in an Ernie Watts solo than an entire series of The X Factor. Every time he stepped up to the mike the temperature of the music went up several notches. Or, as was the case in "First Song", off the scale completely.
Pianist Alan Broadbent dazzled in a couple of gargantuan solos, the first a wondrous introduction to "Hello My Lovely", the second - containing even greater feats of prestidigitation - in Ornette Coleman's "Lonely Woman". Drummer Rodney Green's feature in "Child's Play" injected a real sense of jeu d'esprit, while Haden's singing bass lines underpinned proceedings in the most unshowy way imaginable. Haden was possibly keeping his powder dry before this evening's concert featuring The Liberation Music Orchestra, in which he's joined by the brilliant composer/arranger Carla Bley and a top-drawer Anglo-American ensemble (if you're going, do get there early to catch Robert Mitchell's fine 3io in the pre-concert FreeStage slot).
For last night's Barbican concert, the sextet of guest singers on Sophisticated Ladies was whittled down to just a trio: Ruth Cameron and Melody Gardot (both of whom feature on the recording) plus Liane Carroll. The evening's three songs provided an interesting study in contrasts. The renowned jazz critic Leonard Feather named "Goodbye" as one of the 10 songs he'd never tire of hearing. Widely recorded by instrumentalists (Benny Goodman, Cannonball Adderley, McCoy Tyner) and vocalists (Dinah Washington, Frank Sinatra, Shirley Horn) alike, it can seldom have found more dignified expression than Liane Carroll's incantatory account. Ruth Cameron's take on "Let's Call it a Day" possessed a conversational intimacy which served to reinforce its melancholy. I have to confess to being puzzled by the ongoing lionisation of the young US vocalist Melody Gardot. Singing "If I'm Lucky", the coolness and detachment of Gardot's approach at times called to mind the dreamy understatement of Chet Baker. Unlike Baker, however, ambivalence and bittersweetness are entirely lacking in Gardot's sotto voce murmurings. File under: monochromatic.
By the way, if, like me, your experience of opera singers crossing over into jazz has been shaped by the unspeakable Kiri Sings Gershwin, then Renée Fleming's fabulous interpretation of "A Love Like This" offers the real surprise on Sophisticated Ladies, with phrasing and enunciation that would be the envy of many a jazz singer.
Earlier in the evening, Gretchen Parlato's FreeStage performance drew a large and appreciative audience, and rightly so. Listening to her light-as-air sound and seductive timbre was like being gently caressed by a warm breeze. Parlato won herself a host of new fans at last year's Jazz Voice. After last night, there'll be many more.
The quartet's music-making seems to improve and deepen with age
Share this article