Cannes 2012: Heavyweights on La Croisette |

reviews, news & interviews
Cannes 2012: Heavyweights on La Croisette
Cannes 2012: Heavyweights on La Croisette
The doors open for the 65th edition of the world's greatest film festival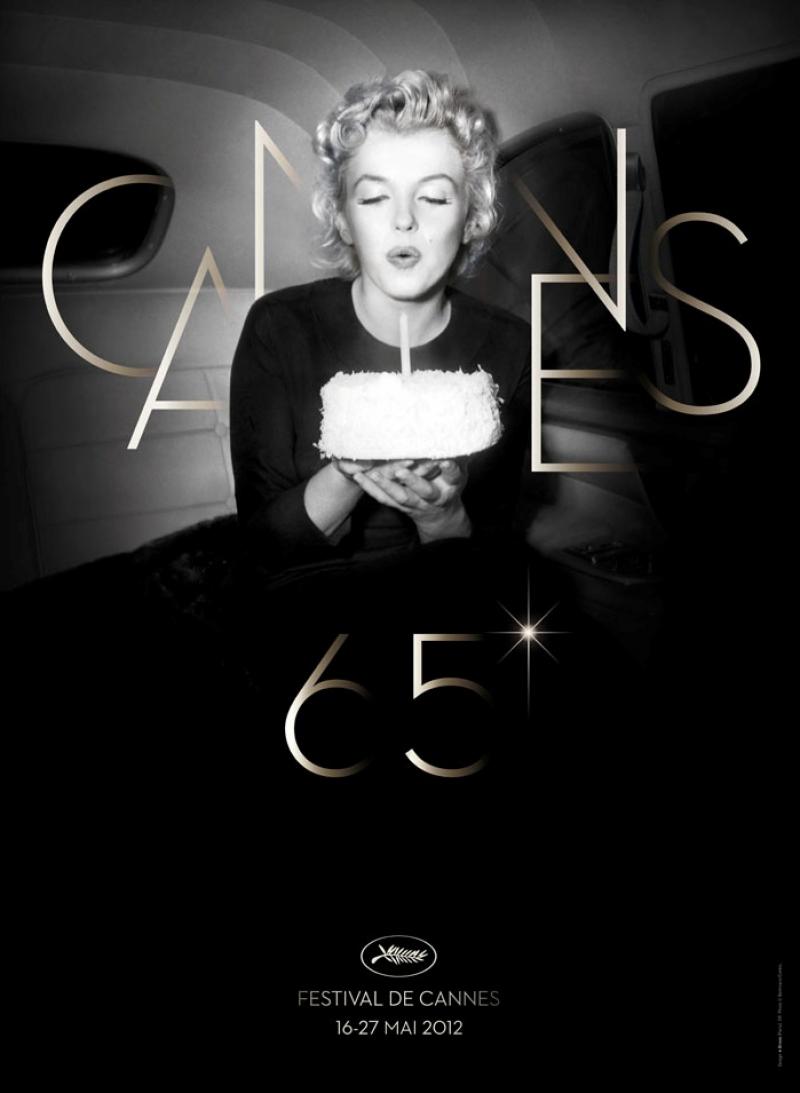 The official image for the Cannes Film Festival as it reaches pensionable age
The 65th edition of the Festival de Cannes opens today, with Wes Anderson's latest slice of leftfield whimsy, Moonrise Kingdom, and continues for almost two weeks of frantic film-going, star-spotting, wheeler-dealing and beach partying. For these days in May a usually somnolent seaside town becomes the cinema city that never sleeps.
Cannes is still the world's leading film festival, for good reason: the best directors in the world want their films to premiere here; everyone else has to wait in line. Of course, the festival doesn't always deliver – one can never know. But this year's selection is mouth-watering.
Must-sees include David Cronenberg's adaptation of Don DeLillo's novel Cosmopolis, with Robert Pattinson as the billionaire financier on a self-destructive limo ride around Manhattan, and an even more enticing adaptation by the Brazilian Walter Salles of Jack Kerouac's On the Road. There are new films by Frenchman Jacques Audiard, whose A Prophet was arguably the best film of 2010, the Romanian Cristian Mungiu, whose 4 Months, 3 Weeks and 2 Days won Cannes's top prize, the Palme d'Or in 2007, and other Palme winners Ken Loach, Michael Haneke and Abbas Kiarostami.
Brad Pitt and director Andrew Dominik reprise their partnership of The Assassination of Jesse James by the Coward Robert Ford, with the juicy-looking crime thriller Killing Them Softly. And the Australian John Hillcoat follows his superb The Road with a tale of Depression-era bootleggers, Lawless (pictured above right, with star Shia Labeouf).
The French won't be the only ones curious to see what comes of Holy Motors, the first feature in 13 years by the former enfant terrible of French cinema, Leos Carax. I'm equally eager to see a trio of films from Latin America: Post Tenebras Lux, the latest by the formidably talented and always challenging Mexican Carlos Reygadas, Argentine Pablo Trapero's White Elephant, and the final part of Chilean Pablo Larrain's dictatorship trilogy, No, starring Gael García Bernal as the real-life ad executive who devised a campaign to defeat Pinochet. And then there's a Korean version of Dangerous Liaisons, the last film by the late, great Chilean Raoul Ruiz, and a nostalgic screening of Spielberg's Jaws – on the beach. I'm not sure that the town's burghers will be happy about that.
These, and so many more. Will there be time? Of course not. But let's see what we can do…
Read all Demetrios Matheou's reports from Cannes 2012
Follow Denetrios Matheou on Twitter