CD: Willie Nelson - Heroes |

reviews, news & interviews
CD: Willie Nelson - Heroes
CD: Willie Nelson - Heroes
Grab-bag fields Forties favourites, Coldplay and Snoop Dogg, and introduces two sons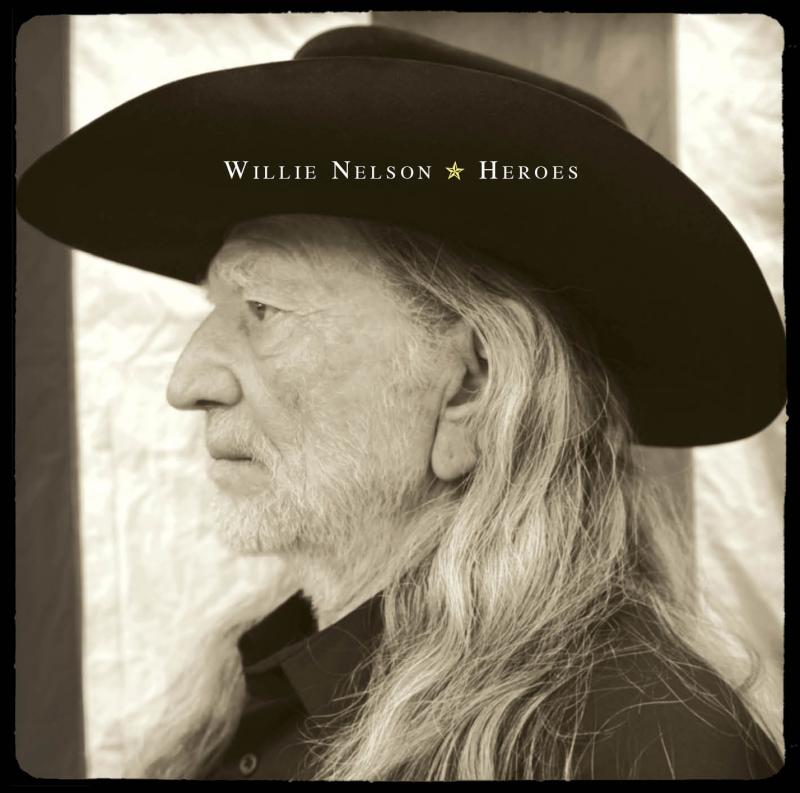 Willie Nelson: roll him up and smoke him when he dies
In one productive week in the early Sixties, Willie Nelson wrote "Crazy", "Night Life" and "Funny How Time Slips Away". In Heroes the original Outlaw has submitted three new songs, but also loyally budged up to make room for his composing son Lukas Nelson. Nelson Jnr may have inherited the quakey singing voice, but it's going to take the 23-year-old nipper rather longer to knock out a trio of tunes quite so monumental.
There are three of them here and, while earnest enough, melodically they don't sit quite right on the old man's larynx.
Nelson will be 80 next year and continues to scratch away at the upper limit of what we regard as an acceptable age for productive rebellion, mainly by roaming musically where he damn well pleases. Lately that's included reggae and jazz, and here consists of a nod to - would you just credit it? - Coldplay in the shape of an odd but seductive rendition of "The Scientist" and, in "Roll Me Up", a comedy stomper featuring his old mucker Kris Kristofferson and, er, country debutant and fellow advocate of the male pigtail Snoop Dogg.
When not giving a leg-up to members of the clan (young shaver Micah Nelson also guests, and co-writes the crotchety "Come On Back Jesus"), Nelson's squillionth album keeps company with old troopers who know what they're about. Merle Haggard duets gruffly on the melancholy "A Horse Called Music", written by Wayne Carson (whose "Always On My Mind" is a staple on Nelson's setlist). Sheryl Crow is one of the voices on the bluesy Tom Waits/Kathleen Brennan tune "Come On Up to the House". Ever the country historian, Nelson includes three songs from way back. They wrote superior chuggers back then: "My Window Faces the South" (1937) and "Home in San Antone" (1943) both rip the roof off. Floyd Tilman's "Cold War With You" (1949) ruefully visits a relationship gone wrong. It's beautifully complemented by "That's All There Is to This Song", a new one from Buddy Cannon about a relationship seen sadly in the rearview mirror. Heroes doesn't quite answer the question of whether Nelson still has anything to say, but he sure knows his way round an atmospheric tune.
Willie Nelson talks about the making of Heroes
Nelson, 80 next year, continues to scratch away at the upper limit of what we regard as an acceptable age for productive rebellion
rating
Share this article