The best and worst national anthems? Time to award the medals |

reviews, news & interviews
The best and worst national anthems? Time to award the medals
The best and worst national anthems? Time to award the medals
The tunes that inspire gold, and those that limp home. Do you agree?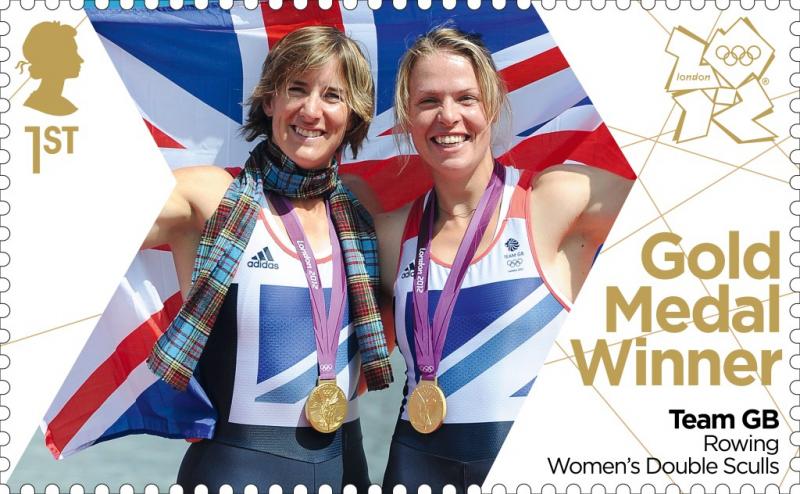 The sound of gold: scullers Kath Grainger and Anna Watkins on their new Royal Mail stamp
The onerous task of recording all 205 national anthems for playing at the Olympics medal ceremonies has fallen on the London Philharmonic Orchestra. An edited group of 36 players has recorded the anthems at the Abbey Road Studios in 60 gruelling recording hours over six days. But which would try their patience most?
The anthems - every one known in the world, good, bad and indifferent - have been arranged by British composer and cellist Phillip Sheppard, who did the British anthem arrangement for the Beijing Olympics closing ceremony. Judging from a selection below, he would be giving the LPO trumpets plenty to do.
Sebastian Coe, chair of the London 2012, and a former multiple gold-medallist as a runner, described the emotional impact of hearing his national anthem as he stood on the winner's podium. "The playing of anthems is one of the most emotive parts of any Games, and it was an incredible moment for me at the Moscow and Los Angeles games."
With the Paralympics following immediately after the Olympic Games, the winning anthems that will be heard most often include some of the dullest tunes - the British national anthem is widely rated one of the most musically disappointing, and it's hoped that more than 30 gold medals will go to Team GB.
10 Gold-Medal National Anthems
Russia - inspiring
Italy - jaunty
Japan - moving
Bangladesh - lilting
Jamaica - stately
Israel - tragic
France - rousing
Hungary - soulful
Cameroon - bouncy
Bulgaria - tear-jerking
5 Wooden Spoon Anthems
Algeria
Belarus
Norway
Iraq
United Kingdom
The winning anthems that will be heard most often include some of the dullest tunes
Share this article