London Sinfonietta, Adès, Queen Elizabeth Hall |

reviews, news & interviews
London Sinfonietta, Adès, Queen Elizabeth Hall
London Sinfonietta, Adès, Queen Elizabeth Hall
Gerald Barry makes a silk purse out of a sow's ear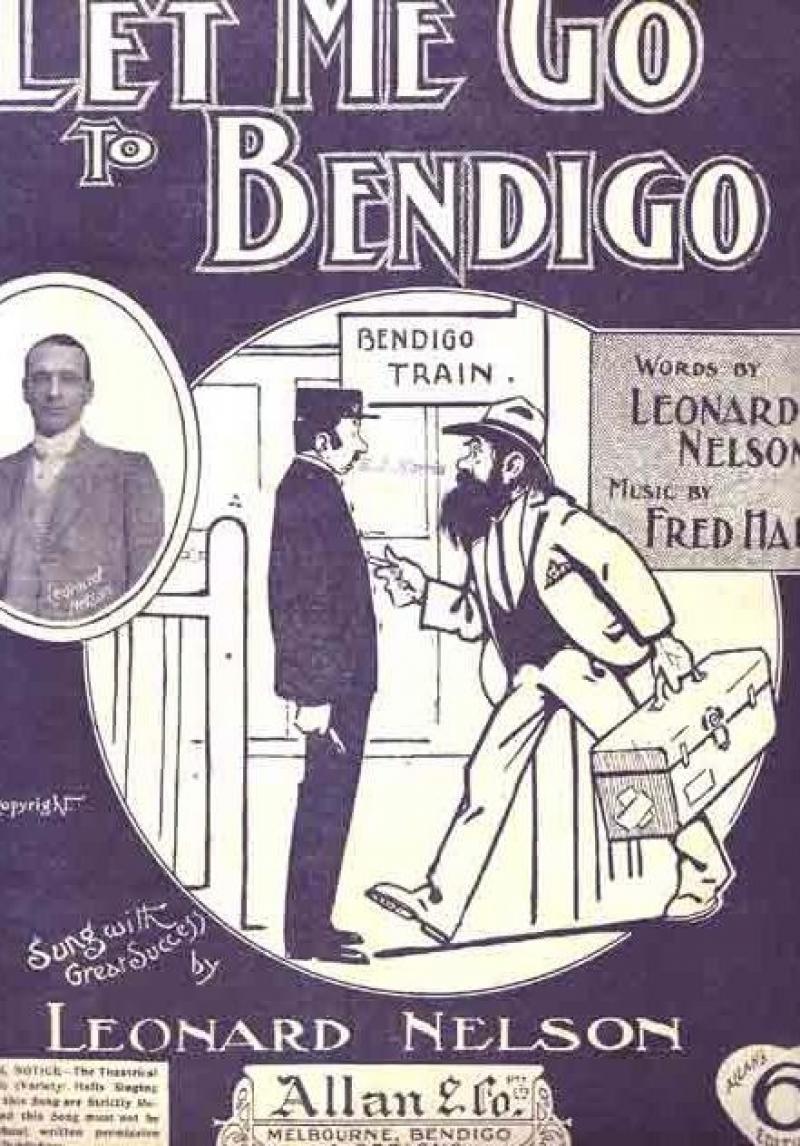 A Sixpenny Edition: 'One of many tacky little Edwardian jingles whose browning dog-eared scores are still to be found in music shops up and down the land'
Like so much fine music, Gerald Barry's new work began life as detritus. Feldman's Sixpenny Editions, which received its world premiere at the Queen Elizabeth Hall last night, are elaborations on the tacky little Edwardian jingles whose browning dog-eared scores are still to be found in music shops up and down the land selling in big plastic buckets for 5p.
This - "as well as other kinds of trash", Barry admits in his tip-top programme notes - was the music he first grew to love. And out of these dearly beloved sows' ears, he's made eight extraordinary silk purses.
Unusually for such a seemingly sly, postmodern revelling in fluff, there's very little direct pastiche or wink-wink nudge-nudging. All is delivered with love and sincerity. Home Thoughts for solo piano sees pianist Huw Watkins bashing chordally through every register of the keyboard like a boy who's had too many sweets. Trombone and trumpet chase chamber orchestra and piano in A Bumpkin's Dance as if cops and robbers in a silent movie. And we end on an idle contrapuntal runaround of The Innermost Secret that felt like we were chasing a dozy bee through a garden.
There's a crush of musical allusions. But we are most close to the world of the 1970s British experimentalists: Howard Skempton, Cornelius Cardew and Christopher Hobbs. "I've always been fond of grey fugues and exercises and still play boring exam pieces with pleasure," Barry writes. "I go into a kind of trance playing them, tunnelling to the heart of dullness." The joy of Feldman's Sixpenny Editions, like the joy of a grey fugue, a Skempton miniature or a good game of Patience, is in the concentration and intensity that it elicits in all those participating (which included the ever-conscientious London Sinfonietta under the baton of Thomas Adès).
It all put me in mind of the paintings of Chardin (pictured right), with their obsessive attention to moments of intensely absorbing ordinariness, where a man might build a house of cards, a girl blows a bubble, a woman stirs a cup of tea. All that is considerable, Jonathan Miller once said, can be found in the negligible. There is something very considerable and infectious about Barry's commandeering of negligibility - as there was in his equally deceptively modest little opera La plus forte that was premiered in the UK last year.
The rest of the programme celebrated the harp, and proved that not everything negligible is considerable. Per Nørgård's Second Harp Concerto (receiving its UK premiere) came across as considerably negligible. His idiosyncratic musical language, which hovered between a fragrant and failed state that had harpist Helen Tunstall engaging in both buzzy detachment and legato meanderings, was rarely marshalled to any great effect.
Much more dramatic and musical oomph was to be had from Thomas Adès's short early piece, The Origin of the Harp, for small ensemble, which seeks to summon up the sound of a harp from every instrument but the harp. Luciano Berio's immensely attractive Chamber Music, for clarinet, cello, soprano and a motoric harp, opened the evening, with its evocative and distinct settings of three James Joyce poems, sung with great magic by Allison Bell. Running between all these pieces were kora improvisations from Tunde Jugede, which were perhaps there to provide a bridge between the harp music and Barry's Minimalist fragments. I merely exploited the entrancing simplicity of Jugede's performances, using them like hot towels to clear my mind of the messier and, dare I say it, more engaging dramas that swirled around him.
The London Sinfonietta season continues tonight at Symphony Hall in Birmingham
There is something very considerable and infectious about this new Barry work
Share this article