CD: Grimes - Visions |

reviews, news & interviews
CD: Grimes - Visions
CD: Grimes - Visions
Montreal sonic experimentalist with her lushest long-player yet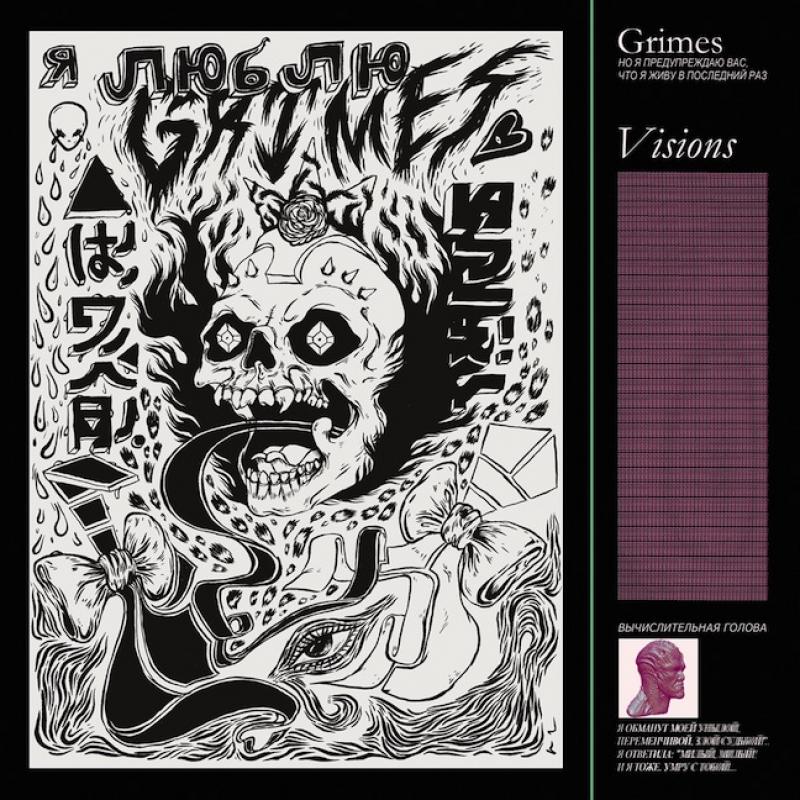 Grimes: looks like an album by The Meteors. Doesn't sound like it
The word "grimes" conjures up images of a Dickensian London underworld, or of tough modern urban music, but Grimes is far, far from these reference points. For starters, she's from Canada. She also makes music that defies easy categorisation.
Visions
is her third album but it is a lot less niche than her first two, as if she has finally bloomed sonically. In the broadest sense it's electro-pop but Claire Boucher – Grimes – spices her computer sounds with a swooping multi-tracked vocal style that recalls Kate Bush, Enya and the Cocteau Twins rather than Lily Allen.
Some songs, such as "Genesis", burst with delicious pop sweetness, airy and euphoric, but they only represent one window into Grimes's world. Her music is also rooted in tough, even gnarly, percussion. "Eight", for instance, would sound like R&B injected with techno steroids if it wasn't for Boucher's joyful vocals. What makes Visions so flavoursome is that it's accessible, it's music that isn't being wilfully difficult: the ingredients are tricksy, odd and sometimes incongruous, but their sum total is very approachable.
The background that Grimes hailed from in Montreal was a DIY scene based around a now-defunct loft club/venue called Lab Synthèse. The ethos here, apparently, was to take the difficult, edgy attitude of punk and apply it to pop music. It shows. "Be a Body", for instance, has an opening synth motif that could hail from a mainstream radio rocker, perhaps by Van Halen in the Eighties, but the song turns itself inside out as it progresses, developing a driving and very modern nightclub pulse, all flecked with honey-sweet vocal tics and melodic effects, as if Aphex Twin had finally decided to knuckle down and aim for the charts. The whole album is full of such ear-pleasing surprises, indicating that Grimes is a creative force to be reckoned with and that her third album deserves a listener outside the "alternative" ghetto.
Listen to "Genesis"
The ingredients are tricksy, odd and sometimes incongruous, but their sum total is very approachable
rating
Explore topics
Share this article