Imogen Cooper 60th Birthday Concert, Wigmore Hall |

reviews, news & interviews
Imogen Cooper 60th Birthday Concert, Wigmore Hall
Imogen Cooper 60th Birthday Concert, Wigmore Hall
Schubert stars in a birthday party of chamber proportions
Monday, 28 September 2009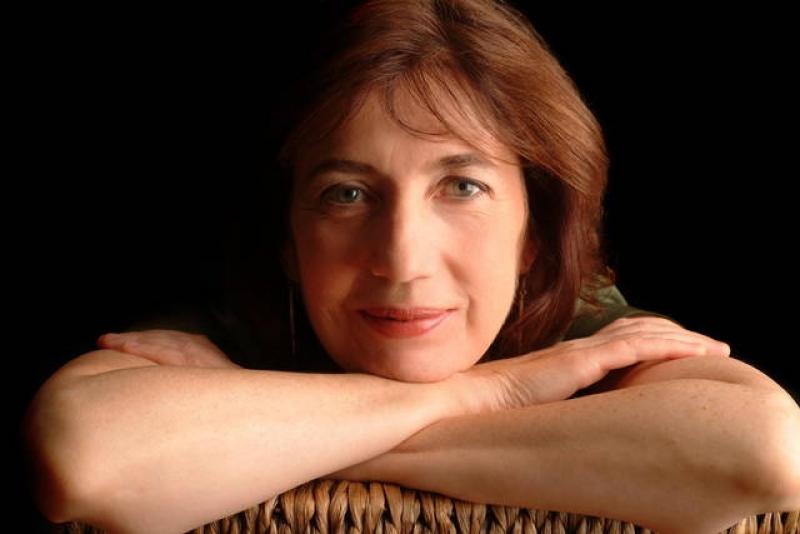 Schubert and more: Imogen Cooper
The great and the good came to Imogen Cooper's 60th birthday concert. In fact, so thick with friends and fellow pianists was the Wigmore Hall, that at the end there seemed to be as many people going backstage to congratulate her as were leaving through the front doors. In that quietly embarrassing, I-hope-no-one-saw way, after some light-hearted Schumann, I thought for a moment she flashed a smile at me and – charmed – smiled back, but it turned out that I was sitting behind Brendel.
It was that sort of audience.
Perhaps it wasn't such a difficult mistake to make. This was a genteel tea-and-cakes of a birthday party – none of your razzle-dazzle showing off here. You might even be forgiven for suspecting a bit of coyness from the birthday girl: throughout the evening the limelight was firmly shared between Cooper and friends, and there were no solo piano works. Cooper is a pianist who draws the listener in; she can create an intense intimacy in a hall much larger than the Wigmore, which means that when she performs here, it can feel like you're at a drawing room soirée. Just the place, in fact, for some Schubert.
Cooper has played quite a bit of Schubert recently (volume two of Schubert Live will be available on Avie from October 26) so no surprise to see a good selection here. Mark Padmore sang four songs of which the pick was the second, Abendstern, a lonely, lingering, wistful piece that saw Cooper and Padmore mirroring each other in elegantly floated vocal lines and softly glistening accompaniment. When you consider the rate at which Schubert rattled out these songs, the scale of invention is mind-blowing. Die Sterne is a case in point: he takes a three-note rhythmical pattern with a modicum of potential and turns it into perfectly crafted mixture of longing and still beauty. The brief crescendo at the end was superbly judged by Cooper and Padmore.
The shorter second half was all Schubert. For Auf dem Strom, Cooper called upon two of her regular chamber music colleagues: baritone Wolfgang Holzmair and cellist Sonia Wieder-Atherton. Holzmair had previously entertained with a selection of songs by Schumann (Robert and Clara). With a seemingly endless range of gestures to call upon, watching Holzmair sing can be as entertaining as listening to him. In the Schumann these gestures were sometimes effective (he was a fine grumpy old boozer in the Lieder aus dem Schenkenbuch im Divan) and opened up the songs to the audience. In the Schubert, with music in hand, they were somewhat distracting. A fantastic piece, though.
Other non-Schubert birthday treats were a quartet of duets by Mendelssohn, sung by Holzmair and Padmore, and Janáček's three-movement Fairy Tale, interrupted by Robert Schumann's Stücke im Volkston, played with grit and a bit of edge by Wieder-Atherton. But it was back to Schubert for the final item: the Fantasy in F minor for piano duet, for which Cooper was joined by Paul Lewis. A brief fit of giggles from Cooper before the start aside, this was another introspective performance, but no less gripping for it. Best of all was the fugue in the fourth section. The crashing diminished chords did nothing of the sort, but the effect was hugely powerful – much more than either player could have achieved by merely pounding the piano. But then again, achieving the effect of massive gesture through the smallest movements is just one of those things Cooper does so well.
More piano music at the Wigmore Hall on November 1. Nelson Goerner plays Chopin.
Explore topics
Share this article