The Girl Who Played With Fire |

reviews, news & interviews
The Girl Who Played With Fire
The Girl Who Played With Fire
Larsson's novel has been eviscerated, leaving bad pulp fiction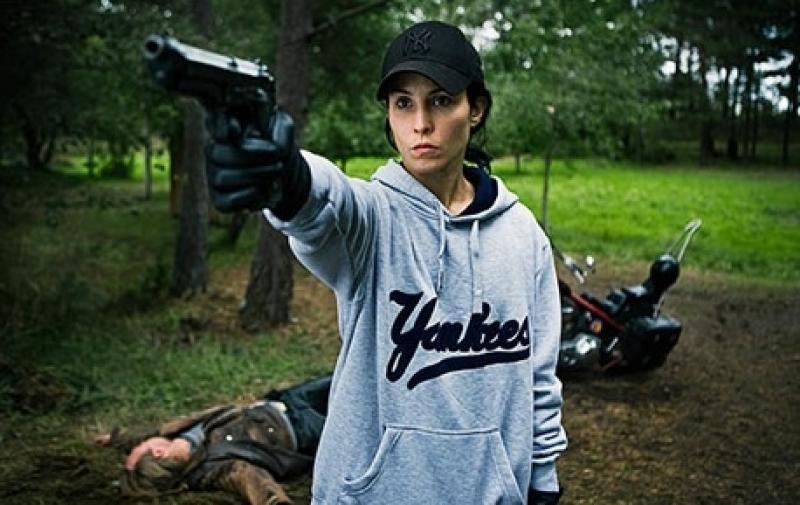 Noomi Rapace as Lisbeth Salander: Still the best thing in the two movies so far
This middle adaptation of Stieg Larsson's Millennium crime trilogy will be followed almost instantly by the last. Lisbeth Salander (Noomi Rapace), the elfin abuse victim and avenger who is the heart of the Larsson phenomenon, remains compelling.
But after the surprise UK success of
The Girl With the Dragon Tattoo
earlier this year (Swedish-language, like this), there is the strong whiff of the distributors offloading the rest while they can. Because this is a very bad
Girl
.
Apart from Salander, Tattoo had several strengths which stuck in the mind: an intricate and satisfying story stretching back to Forties Swedish Nazism, and bluntly extreme sexual violence which it's hard to imagine next year's Hollywood remake with Daniel Craig having the nerve to match. It felt like a window on a grubby, authentic Swedish world. The relationship between dour, saggy investigative reporter Mikael Blomkvist (Michael Nyqvist) and Salander was also frank and intriguing.
This time, the pair meet only in the last minute, as Salander goes on the run, framed for the murder of both her repulsive rapist-guardian Bjurman, and a young journalist and his girlfriend, who were helping Blomkvist investigate sex traffickers with links high in the Swedish state. Blomkvist (pictured below right) and Salander each try to clear her name by hunting Zalachenko, a Cold War Russian assassin who defected, thinking he's the real killer.
But unlike in the first film, the thematic trails all go cold. Sweden's murky part in trafficking and spying, the underside to its pristine socialist utopia that both Henning Mankel and Larsson have made recently familiar, holds no interest here. The guts of Larsson's fat novel have been eviscerated, leaving only the absurd contrivances of bad pulp fiction.
The hideously scarred Zalachenko, when he appears, steals narrative elements from The Empire Strikes Back and Thomas Harris's (and Ridley Scott's) Hannibal. His blond henchman, who feels no pain, is a Bond villain composite. Compared to Rapace's incarnation of Salander, they are so much papier mâché. Wearing black make-up over a white scar, surviving burial, beatings and bullets by sheer moral force, she is an anti-misogynist Batman, a vigilante operating by a fantasy feminist code. The final, bloodied image of her has a savage authority that leaves the rest of the film quaking.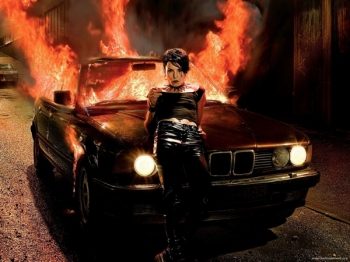 Daniel Alfredson (the less talented brother of Let the Right One In director Tomas) shoots this like the TV movie it was originally meant to be. His one attempt at style is an embarrassing, slow-mo fight scene, full of bone-crunching martial arts leaps like bad Van Damme. Good luck if you haven't seen the first film, as Fire feels like the middle of a book, reliant on previous events and suggesting future ones, with few independent strengths. It doesn't have a beginning or climax, just a start and stop, while they change reels for The Girl Who Kicked the Hornet's Nest.
Unless that's a considerable improvement, the Hollywood remake can't come soon enough. And the Millennium phenomenon, which has been so instantaneous, will prove as lasting as the hula-hoop.
Watch the Nordic trailer (better than the official UK one) on YouTube: