CD: Lulu Gainsbourg – From Gainsbourg to Lulu |

reviews, news & interviews
CD: Lulu Gainsbourg – From Gainsbourg to Lulu
CD: Lulu Gainsbourg – From Gainsbourg to Lulu
This guest-heavy tribute from a son to a father is best forgotten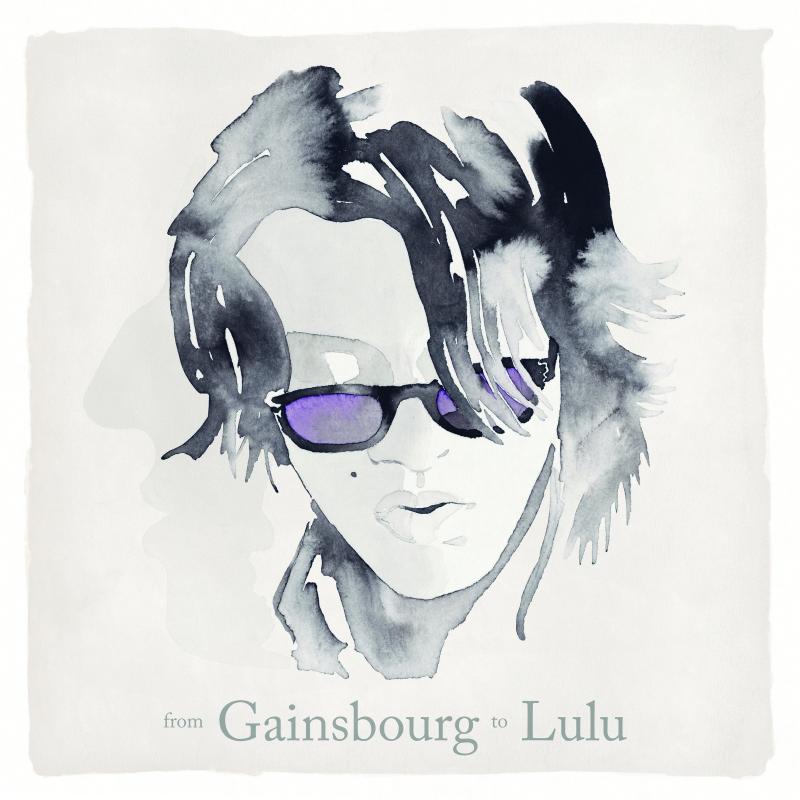 Lulu Gainsbourg's 'From Gainsbourg to Lulu': an album of songs endlessly covered in France and elsewhere
Serge Gainsbourg died in 1991. His son Lulu was five at the time. Dad and son shared the given name Lucien. Now, they share more than that. On the confounding, unsatisfying From Gainsbourg to Lulu, Gainsbourg junior tackles 16 of his dad's classic songs for his debut album.
Gainsbourg is often revisited in France. Current pre-Christmas shelf-hoggers include an all-encompassing box set, a new version of Histoire de Melody Nelson and Bashung's 2006 run through of L'homme à tête de chou. Lulu joining in seems perverse as the past few years have seen him gain recognition as a jazz pianist – he studied at the Blackheath Conservatoire and Berklee College of Music.
Whatever the motives, however sincere they are, they do not make this a great album
From Gainsbourg to Lulu is stuffed with heavy guests: Rufus Wainwright, Scarlett Johansson, Johnny Depp, Vanessa Paradis, Shane McGowan, Iggy Pop and Marianne Faithfull. Depp also randomly crops up on drums, bass and guitar. Session titan Fernando Saunders plays bass, too. The album was recorded in Los Angeles, Paris and New York (where Lulu lives).
Lulu has said, "It's an homage, almost a gift that I wanted to give my father. I wanted my father's songs to be heard all over France, but internationally as well." So here we are, with a new album of songs endlessly covered in France and elsewhere, originally by a cultural phenomenon endlessly paid homage to.
Lulu, love your dad, cherish him. But do your own thing next
Whatever the motives, however sincere, they do not make this a great album. First, the worst. It's kinda possible to see that some record company wonk might link Shane McGowan and Serge Gainsbourg as fellow travellers in dissoluteness, but whoever's behind this version of "Sous le soleil exactement" deserves hauling over coals. Turning it into a Pogues-alike swing and singalong is bad enough, but McGowan's (buried) vocal might as well be a couple of bricks grinding against each other. Horrible.
"Ballade de Melody Nelson" is intriguing, with Paradis cast as Serge in a bit of reverse sexual role play. Depp interjects gruffly when necessary, but nothing is really added to the original. Iggy Pop's "Initials BB" has a glossy LA production and some terrible guitar. He sounds stranded. Lulu and Johansson also add nothing to "Bonnie & Clyde". Marianne Faithfull's "Manon" is at least restrained, but she can do this sort of stuff in her sleep. Rufus Wainwright's "Je suis venu te dire que je m'en vais" is great though, and is the album's only standout, being neither reverential nor inclined to reinterpret.
Otherwise, without the guests, From Gainsbourg to Lulu is an alright, jazz-leaning take on a bunch of overfamiliar material. Lulu, love your dad, cherish him. But do your own thing next.
Watch the video for 'L'eau à la bouche' from Lulu Gainsbourg's From Gainsbourg to Lulu (no heavy guests on this one)
Whoever's behind Shane McGowan's version of 'Sous le soleil exactement' deserves hauling over coals
rating
Explore topics
Share this article