CD: Snow Patrol - Fallen Empires |

reviews, news & interviews
CD: Snow Patrol - Fallen Empires
CD: Snow Patrol - Fallen Empires
For Scottish-Irish wimp-rockers experimental means business as usual with a side order of synth
Saturday, 12 November 2011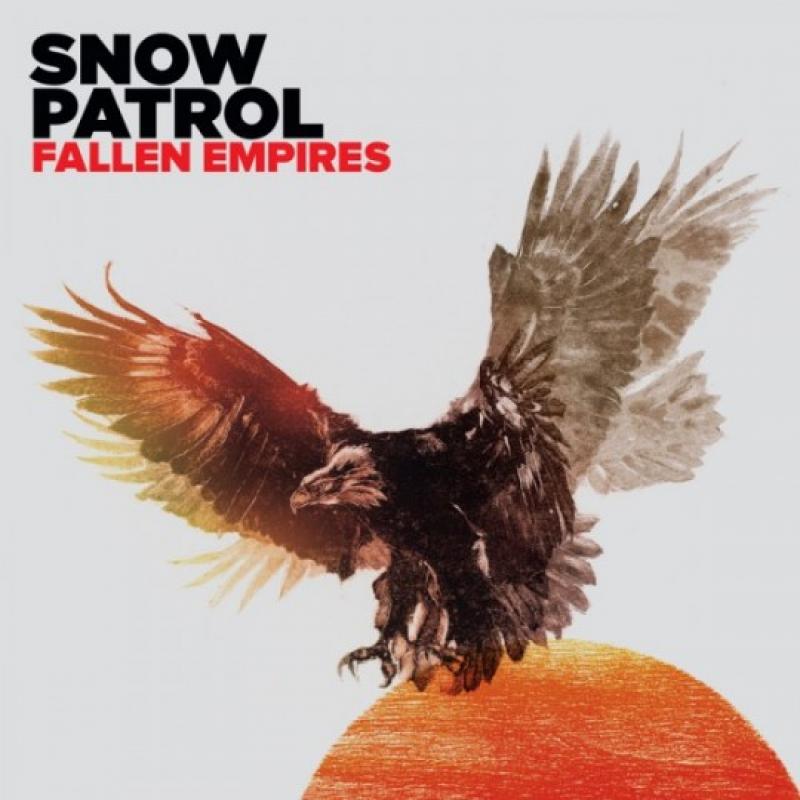 Snow Patrol: the stadium eagle takes flight
I remain bemused when bands such as U2 or Coldplay announce they are "going experimental" and are greeted as if they might be. The correct response is: "No, you're not, you're as alternative as avocado in a prawn cocktail rather than lettuce." So here we have U2 and Coldplay's wet younger sibling supposedly stepping into the wild unknown for their sixth album.
In reality this means having a tentative crack at sounding like an early Simple Minds album, albeit firmly filtered through the epic sonic template laid down by those aforementioned older brothers.
Snow Patrol's early history is a story of slog, belief and Celtic grit, ignored for years, nurtured in the bosom of the Scottish indie scene. Their self-belief paid off. Ever since their sappy 2003 breakthrough single "Run", they've joined the club, opened by Travis, of nice rock stars in sensible jumpers who look like blokes you might meet in Waitrose. Their version of edgy, then, was never going to be even as off-kilter as overrated prog-rock modernists Radiohead. In point of fact their new sonic icing consists of synthesisers that won't offend BBC Radio 2 listeners, pulsing in the background of "The Weight of Love", "I'll Never Let Go" and the title track, alongside the occasional moment that could be mistaken for French shoe-gaze popster M83.
Beneath these trimmings, it's business as usual, with singer Gary Lightbody adopting his usual man-bravely-facing-meltdown vocal persona, falsetto voice-breaking tics present and correct. His band summon the requisite and occasionally almost martial backing that builds and builds in a way that will slay stadiums and, likely, next year's festival season. One of the best moments is a two-minute sketch called "Berlin" that sounds oddly Chistmassy, as if Phil Spector were writing the climactic music to a Hollywood spectacular.
Snow Patrol fans will undoubtedly embrace Fallen Empires, as it expands what the band do without doing anything very new. The terrifying truth is that it's probably their best work.
Watch the video for "This Isn't Everything You Are"