Berlin Sounds: the not-so-new Bohemia |

reviews, news & interviews
Berlin Sounds: the not-so-new Bohemia
Berlin Sounds: the not-so-new Bohemia
Another wave of electronic creativity from perpetually hip Berlin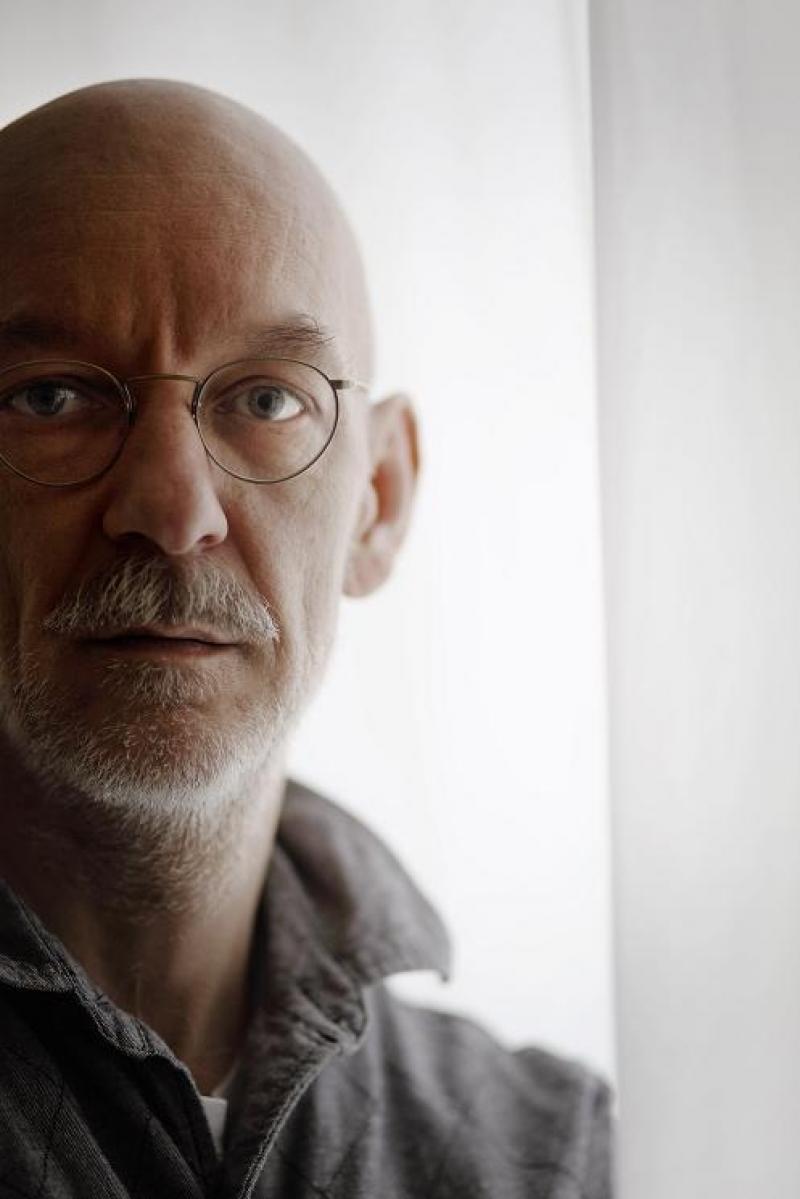 Thomas Fehlmann: respected elder of Berlin and global electronica
"I'm moving to Berlin." In artistic circles and especially those that include electronic musicians, over the past few years such a threat has become so commonplace as to be cliché. It's not without reason, though. For one, despite gentrification, Berlin has endless space (and empty industrial artistic "spaces") and its cost of living is about a two-hundredth that of London. And just as importantly, it is more soaked in electronic music than anywhere else on the planet.
From the Weimar Republic, through West Berlin's defiant isolation, the city thrived on decadent nightlife; electronic experimental music was the lifeblood of the German underground from Stockhausen onwards, and come the simultaneous fall of the Wall and rise of acid house, the two combined into a techno culture that is rooted in the fabric of the city.
In the 1990s, when hard techno and rave ruled, this peaked with the ridiculous spectacle of parades of dayglo-clad ravers often numbering over a million cascading through the city in a yearly Love Parade. In the last decade, however, the soundtrack has been a much more rarefied minimal, pulsing, cerebral techno sound, and the culture has returned to rather more Bohemian roots. And its this that has attracted a great many British artists and musicians, including many of the more exploratory players in the UK's dubstep movement, for example Sam Shackleton and Paul Rose aka Scuba.
The reason this is worth remark now is that there seems to be a flurry of activity from the scene. Born-and-bred Berliner Ellen Allien releases her fifth album Dust – a sophisticated concoction that incorporates New Order-style indie into the Berlin techno framework – next month, and Marcel Dettmann, resident DJ for the inhabitants of dark corners in the notorious Berghain club has his debut collection of altogether more insalubrious techno due next week. Scuba has just released his second album of immersive Berlin-infused dubstep; but most notable is the release of veteran experimenter Thomas Fehlmann's Gute Luft album (pictured right) and his appearance as part of a Berlin Sounds evening at the Queen Elizabeth Hall this Friday.
The show is headlined by To Rococo Rot, creators of minimalist guitar grooves and producers of St Etienne's Sound Of Water album, and bearers of the Krautrock flame (to prove it they will be joined by Hans Joachim Irmler, member of legends of the 1970s German cosmic music scene Faust). Also on the bill are Vladislav Delay aka Finn-in-Berlin Sasu Ripatti, and Gudrun Gut, whose pedigree goes back to the industrial and post-punk scenes of 1980s West Berlin. But Fehlmann is perhaps the most interesting; over 30 years in music, including work with the legends of Detroit techno, and time as a member of British ambient pioneers The Orb, he has spanned dozens of underground scenes centred on Berlin, and Gute Luft (although released on the Cologne-based Kompakt label co-owned by Wolfgang Voigt) is his summation of those experiences.
Conceived as the soundtrack to a TV documentary about the history of Berlin's music scene, but condensed into individual episodic tracks, it is packed with sly passing references to the musical scene and to Fehlmann's own output, but works entirely on its own as a joyous, weightless, musical narrative. It is proof positive that electronic music allows artists to mature and develop, its lightness of touch and eager exploration feeling downright youthful even as it is filled with complex adult emotions. It is, and Fehlmann's appearance on Friday will hopefully be, the absolutely perfect introduction to anyone curious about why electronic music is relevant in 2010, and why so many young creative minds are still decamping to Berlin.