theartsdesk on Vinyl 25: Pink Floyd, The Damned, Acid Arab, post-punk women and more |

reviews, news & interviews
theartsdesk on Vinyl 25: Pink Floyd, The Damned, Acid Arab, post-punk women and more
theartsdesk on Vinyl 25: Pink Floyd, The Damned, Acid Arab, post-punk women and more
Ultimate record reviews covering every style imaginable
Saturday, 25 February 2017
Love in turntable form
Vinyl is not a cute, retro, style statement. Well, OK, it can be. But it's also an analogue format that's as current as its user wants it to be. Aiding this process, for those who are determinedly forward-looking, is the Love turntable (main picture).
Created by Swiss design kingpin Yves Behar, working with LA-based Love CEO CH Pinhas, the tone-arm revolves around the record and, via infrared technology, is controllable from a phone, allowing listeners to traverse tracks as they please. The idea, promo-ed on Kickstarter, is that it makes the
vinyl
experience better for those more used to 21
st
-century digital listening. And it also looks properly sci-fi. At
theartsdesk on Vinyl
, we certainly cover retro, such as this month, Pink Floyd and The Damned (in fact we cover every style imaginable!) but, like the Love concept, we're also committed to futurism and vanguard imagination. Thus below you'll find Blondie, sure, but you'll also come across music beamed in from alternate sonic dimensions, in the internet's most wide-ranging monthly vinyl reviews.
VINYL OF THE MONTH

Acid Pauli BLD (Ouïe)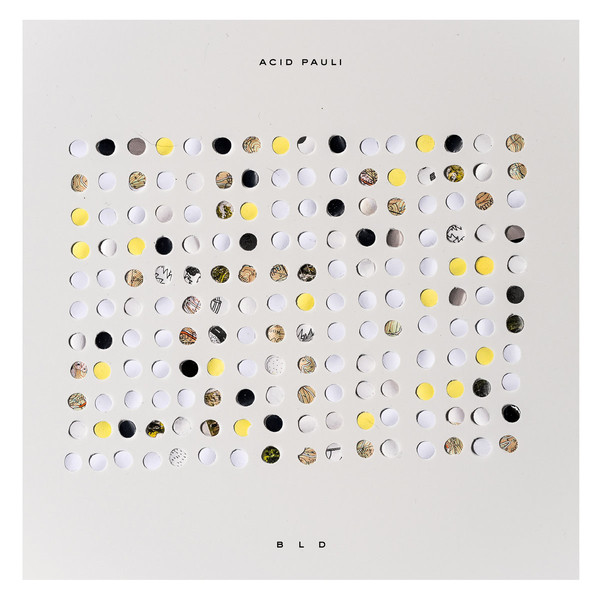 Originality is the most rare of commodities. With BLD, however, wild-haired Bavarian Martin Gretschmann has created something that doesn't fit the usual. It has something of Pole's abstract dub radicalism about it, or even very early dubstep, but it's attached to a percussive sense that's both tribal and, where necessary, driving, always with gentle purposefulness rather than hands-in-the-air kick-drums. Some tunes, such as "Baris", are flecked with piano and synth melodies, but very much winding within the framework of the rest. It's contemplative dance music – in Acid Pauli's hands a wonderful idea. Gretschmann, as well as being a member of The Notwist, plays in that group's 13&God collaboration with Californian alt-hip hop outfit Themselves. BLD has something of the latter band and their label Anticon's fearless, relentless deconstruction of sound. It's night music, spectral in places, but illuminated by a warm and contagious propulsion, never losing that edge which keeps you listening. In terms purely of sound, the most intriguing album to be released in a while.
Various Synthesize the Soul: Astro-Atlantic Hypnotica from the Cape Verde Islands 1973-1988 (Ostinato)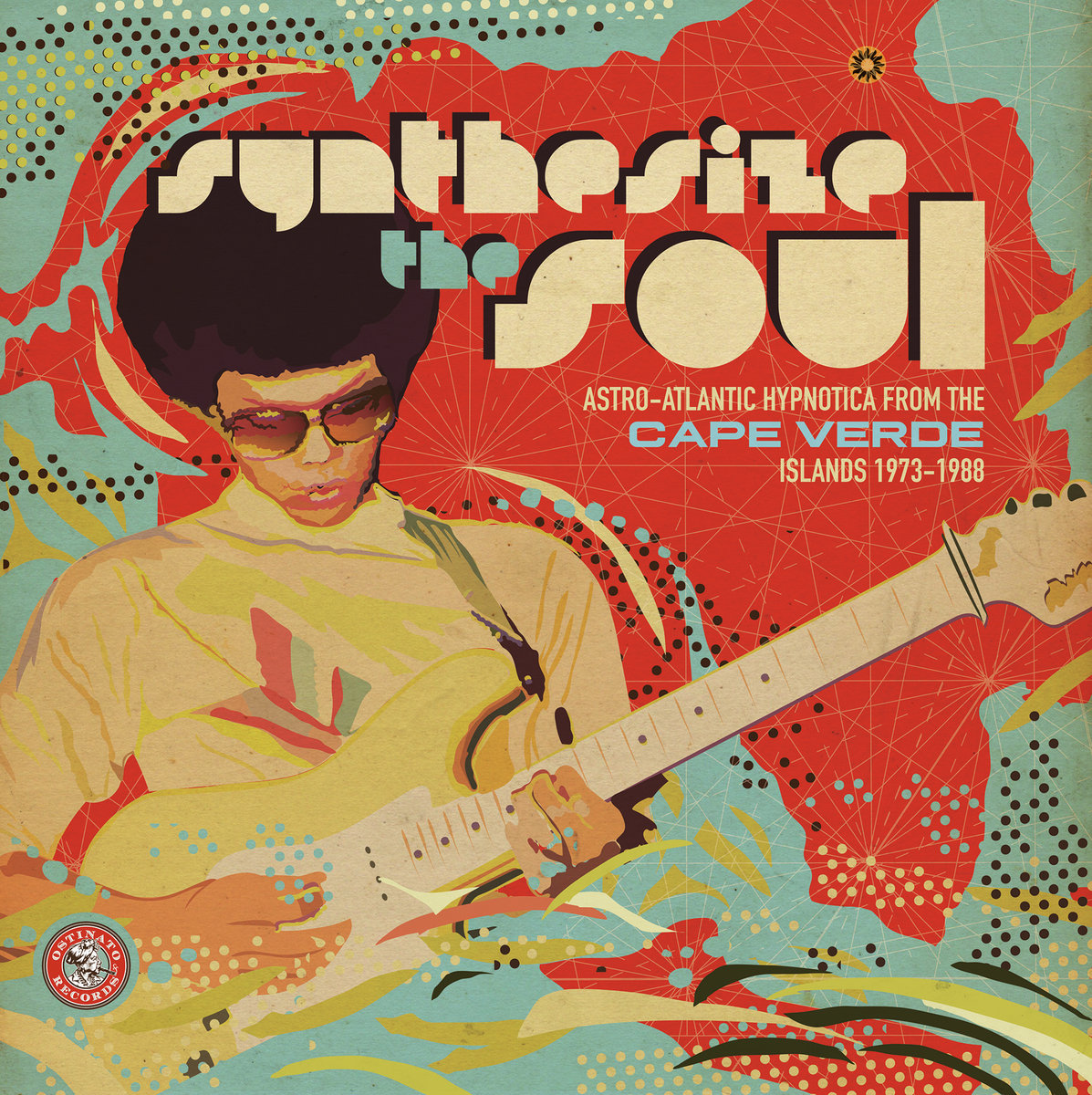 This double album in loud, colourful gatefold, showers out sunshine from its grooves. The needle hits the plastic and it's summertime. This can't be a bad thing, given the UK mostly offers us the weather equivalent of a piss-stained mattress between February and March. The culture of Portuguese-speaking African countries – lusophone nations, in the parlance – hasn't had the wider exposure to the English-speaking world that some other African nations have achieved. General António de Oliveira Salazar was Portugal's dictator between 1932 and 1968. Both he and his successors (he left behind a kind of corporate junta that held onto power until 1974) pursued a brutal and murky war within their colonies that mainstream history has mostly forgotten, sending out a diaspora from locations such as the Cape Verde archipelago. Some of these people were musicians and in locations such as Lisbon, Rome, Rotterdam and Paris – as well as back home in their native land – they adapted their celebratory folk musics, Funaná and Batuku, often replacing the accordion melody line with a synthesiser (and often produced and arranged by the prodigious Paulino Veira). Such a dry description doesn't do this music justice, though. Tinted with hints of electronic disco glitter, it bubbles with joy and hip-wiggling' grooves. Val Xalino's "Dança Dança T'Manche" has something of The Steve Miller Band's "Abracadabra" about it while Manuel Gomes "Jelivrà Bo Situaçon" writhes with irresistible percussive zest. These two are just the tip of the iceberg on a compilation to revel in, which includes an essential 12"x12" guide booklet, jammed with background info, history, biographies and photographs.
Buzzcocks Spiral Scratch EP (Domino) + The Damned Damned Damned Damned (BMG)
A couple of 40th anniversary UK punk outings receive a worthwhile repress. Especially worthwhile for me as my copy of Spiral Scratch sounds like someone's been sandpapering it since the decade it came out, the result of multiple nights when it accompanied a surfeit of snakebite and amyl nitrate. The key cut on that one is "Boredom", although all four tracks are essential ("Time's Up", "Breakdown" and "Friends of Mine" being the others). Howard Devoto's perfectly estimated whine of sneery, not-bothered vocals is perfect – archetypal, in fact – and the live garage guitar, blurred and zizzing along, provides a wilfully basic lo-fi backing. Self-released in January 1977, it immediately propelled Buzzcocks to the forefront of the burgeoning punk movement.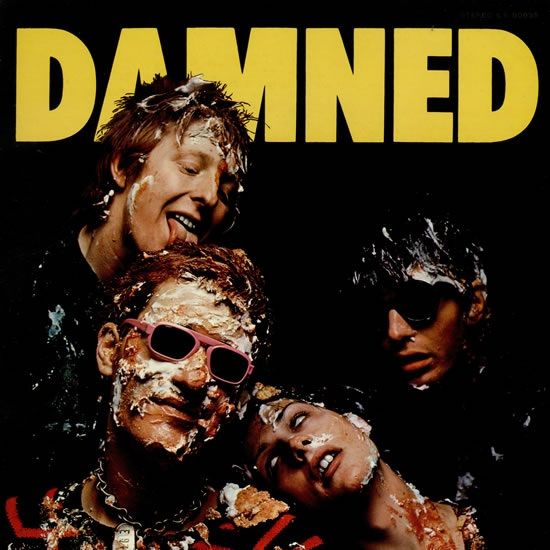 The Damned's debut album was released a month later, recorded in under two weeks and rushed out by Stiff to catch the exploding interest in punk. Without the calculated attitude of The Clash or Sex Pistols, The Damned owed a bigger debt to The New York Dolls, The Ramones and other New York godfathers of the scene. They were also more heavy rock-flavoured than most of their contemporaries. Rough'n'ready songs such as "Neat Neat Neat", "New Rose" and slowie "Feel the Pain" have earned their place in the band's greatest hits set-list, but check out "Fan Club", the rollicking "So Messed Up" and others. They still have a vital snap. This comes with a six page black'n'white 12"x12" fold-out full of pictures and background details (some versions have a 16-page fanzine-style pamphlet with the same info).
Pink Floyd The Final Cut + A Momentary Lapse of Reason (Pink Floyd)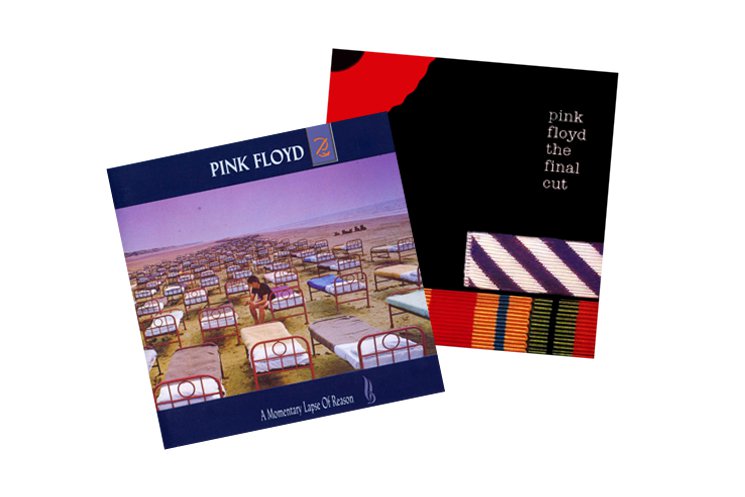 The polar opposite of the music reviewed immediately above, these two albums were released by Pink Floyd during the unhappiest period of their existence. 1983's The Final Cut was constructed almost completely by the band's at-that-point megalomaniacal bassist Roger Waters. His sparring partner, guitarist Dave Gilmour, was out of steam, both in terms of coming up with new material and in battling Waters for control. The result was that, despite Gilmour's protests that the material wasn't up to muster, Waters dipped into Floyd's recorded "rubbish library" of old song ideas for his gloomy, solipsistic response to the Falklands War (and, as ever, to his father's death in World War II). The material, as Gilmour correctly surmised, is mostly below par and, even for those who enjoy that surly, psychotherapeutic magnum opus, The Wall (I don't!), The Final Cut is a step too far. There are moments, however, when chinks of the old brilliance appear, notably the doomed nuclear war elegy "Two Suns in the Sunset". I recalled this album as just a pile of shit but, upon re-hearing, there are brief glimpses of something better, here and there, albeit only for diehard Floyd fans. Or maybe I just grew old. 1987's A Momentary Lapse of Reason, however, is not up to very much. Floyd split when Waters walked away in 1985. A bitter feud developed. Gilmour, struggling to continue Floyd, cobbled together a new album, approaching multiple guest writers for help, floundering about for ideas. The production is horrid, like a Phil Collins album or worse, very Eighties AOR, and, excepting a few twinkling Gilmour guitar solos, it's a turgid, dated affair, not really proper Floyd at all (where some of The Final Cut is). Gilmour would find his way back to what Floyd were about with 1994's The Division Bell but, with hindsight, A Momentary Lapse… is just a flavourless sally in the war with Waters, a vehicle to relaunch Gilmour, Nick Mason and Rick Wright into a new era, a wave of global touring and vast success. Both albums come in gatefold but only Momentary Lapse… has a lyric inner sleeve.
Fujiya & Miyagi EP2 (Impossible Objects of Desire)
From the misleadingly named UK south coast outfit Fujiya & Miyagi comes a second EP heading towards their sixth album. It fits neatly into the triple gatefold sleeve that came with EP1 (previously reviewed on theartsdesk on Vinyl). Rather than a Japanese duo, Fujiya & Miyagi are a full band with strong electronic elements. There's nothing on here as melodically strong and catchy as "Seratonin Rushes" from the last EP, but "Extended Dance Mix" has another type of power, a Can-like groove with a self-referential post-modern poem atop, including the best lyrical couplet I've heard so far this year: "On social media platforms the general consensus is our popularity has declined since 2006/Now playlists are full of privately educated kids singing in falsetto about the over-privileged lives that they live." All of the songs are well worth a listen, from the chugging guitar attack of "Outstripping (The Speed of Light)" to the bleepy, whispered lugubriousness of "Swoon".
Acid Arab Musique de France (Crammed Discs)
This one came out last October but has only just turned up here on vinyl so let's dive in. Parisian DJ-producer duo Guido Minisky and Hervé Carvalho take Middle Eastern music to Fabric or any club with a similarly eclecto-techno remit. However, Musique de France is not a DJ tool-style record. On two discs in basic black'n'white info sleeve, it balances the 4/4 pulse of the night, which is prominent on cuts such as "Busq Blues" and "Le Disco", with more subtle souk-soaked song-based pieces featuring vocalists such Rachid Taha, Sofiane Saidi, A-Wa and Jawad El Garrouge. It's an exotic feast for the ears, imaginative and never drifting into self-conscious hippy-dippy antics. "Stil", featuring Turkish film composer and singer Cem Yildiz, sums the album up well, an elegantly-paced hypnotic thing sprinkled with just the right hint of Roland 303 action.
Nicole Sabouné Miman (Woah Dad!/Century Media)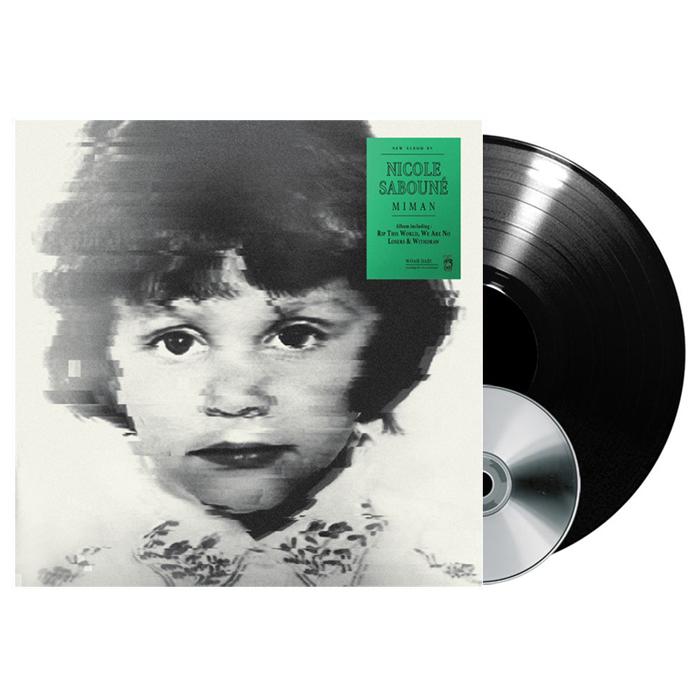 Swedish singer Nicole Sabouné makes music that sounds wounded, in the same way that early Siouxsie & the Banshees and early PJ Harvey howl female indignance. Sabouné's music, however, is not simply guitar rock. She has the dirge thing down, especially on songs such as the funereal, haunted "Bleeding Faster", but the production pushes into territory one might associate with Bat For Lashes in an ill mood, or Gazelle Twin. The key to this sort of music is that it doesn't wear you down with interminable moroseness, that there's some musical balance and levity to keep the listener on board. Miman is Sabouné's second album, named after the Swedish sci-fi poem Aniara by Harry Martinson, most specifically for the conscious machine aboard a space ship, spiralling endlessly off course into the cosmos, whose job is to alleviate the passenger's existential angst. The poem is a figurative meditation on humanity lost amid eternity and the album's tone is similar, albeit on a more personal level. And with a goth cover of Madonna's "Frozen" at its close.
The Emperor Machine 2500 Vol.1 (Internasjonal) + Marc Romboy Voyage de la Planète (Hyperharmonic) + astvaldur At Least (Oqko)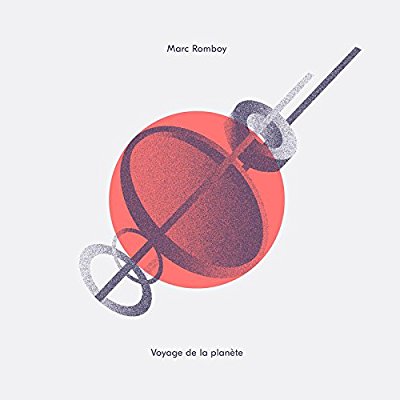 Three releases that fans of electronica would do well to seek out. Each has a different flavour but what they have in common is a desire to head in new directions and renegotiate the territory. The Emperor Machine have been around now for well over a decade, the retro-futurist synth incarnation of electronic music perennial Andy Meecham (of Bizarre Inc/Chicken Lips). The 2500 EP, titled after the Akai MCP2500, on which its contents were made, contains crunchy electro-tronics with a smidgeon of acid house rave somewhere in the mix. The selling point, however, is undoubtedly Internasjonal Records boss Prins Thomas contributing a typically mesmerising remix on the flip, a tissing, looping thing that recalls Renegade Soundwave, only put through a cool Scandinavian tech filter.
Marc Romboy is a name this writer associates with dancefloor techno, with DJ tools, with his own Systematic label, but not so much with the idea of an electronic auteur. However, Voyage de la Planète is a fine suite-like "journey", a very 21st century update on the prog-tronica with classical aspirations that Tangerine Dream and Vangelis made four decades ago. On double vinyl with 12"x12" basic info pull-out, on Romboy's own new Hyperharmonic imprint, it runs the gamut from the helicoptering, Sheet One-era Plastikman whirr of "Phénix" to the considered jazz piano of "La lune et l'étoile", a great balance of concert hall chin-stroking and brain-engaging head music. The debut mini-album from Icelandic producer astvaldur (and only the fifth release from rising Berlin experimental label Oqko) is a low key affair which falls loosely into the tradition of glitch music. Its restless seven tracks fizzle and skittle and click along, occasionally interjected by orchestral tones and slivers of synth melody. It takes its time and, apart from the closing track, "Mother", a cheerful, bubbling thing, it seems to have something of Iceland's glacial desolate beauty about it. Comes with hand-printed 12"x12"grey-brown-black artwork.
Baya Oslo/Harlem (Obscenic/Luft)
An album – in picture inner sleeve – with a story behind it. Oslo-based Scottish producer Andrew Murray travelled to New York to meet, for the first time, his father Sompohi Baya, an artist who originally hailed from Ivory Coast in Africa. His father creates art based around "gla", his idea of a societal universality that's visible in the iconography of all cultures, ranging from the religious to the technological, anything that represents our human spirit. Stop laughing at the back. Murray has based his EP/mini-album around these ideas and it includes interludes of his father talking philosophically, but also contains analogue electro-pop that ranges from the exceedingly poppy, Eighties-sounding "It's Over (Today)", which sounds like Peter Gabriel in stadium mode, to much more gloopy alt-electronica material, such as "Airwalk". The one thing it all has in common is an undertow of Afro sensibility, both in percussion and song structure. I don't like all of it. I could see BAYA quickly adapting his music to a commercial imperative, and it becoming hideous, but right now it intimates intriguing possibilities.
Various Sharon Signs to Cherry Red: Independent Women 1979-1985 (RPM)
Despite punk rock's blokey gobbing, pogo-ing and rage many women felt empowered by the scene. Rejecting macho posturing and guitar-assault antics, and led by the examples of The Slits, Siouxsie Sioux, The Au Pairs et al, female post-punks created a host of scuzzy, don't-give-a-damn girl-pop, 16 examples of which are collected here. This compilation takes its name from a preposterous 1985 single by The Kamikaze Pilots, an explosion of funny, self-referential, irony-doused Eighties indie ("Darling," says a nice middle-class mum as the songs draws to a close, "It's Cherry Red on the phone; they want you to go to London and record some songs while you're still angst-ridden"). The songs on board loosely fall into two categories. 1. Wry, amusing, ostensibly throwaway, recorded-in-a-cardboard-box-through-a-sponge ditties (Dolly Mixture's "How Come You're Such a Hit with the Boys, Jane?" contains the immortal line, "Your eyebrows may be the best thing in town"). 2. Weird, scratchy, abstract, dubby or jazz-flavoured oddness, such as Scream And Dance's pared back "In Rhythm" or Vivian Goldman's proto-ON-U effort "Laundrette", the latter co-produced by John Lydon. Many of the artists here cut a track for a laugh and disappeared back where they came from, but Marine Girls and Strawberry Switchblade created slightly wider ripples, and Liz Kershaw is better known as a DJ than as a member of Dawn Chorus and the Blue Tits. Very much of its era, on paper this music sounds like it'd be intriguing in principle but unlistenable in practice. But it's not, it's actually more-ish, possibly because it's the polar opposite of the over-polished finish most producers strive for these days. The vinyl version is decent and comes with a four page 12"x12" leaflet of pics and background info, but be aware the CD version has 29 more songs on.
Sam Gellaitry Escapism II (XL)
Out last summer in MP3 form, this EP has taken an eternity to be pressed to vinyl but it's worth the wait. Sam Gellaitry is one of the tastiest weapons in XL's post-Adele millions arsenal. Signed as a teenager at the end of 2015, the producer from Stirling, Scotland majors in electronic sounds that meander purposefully far from the dancefloor, heavily flavoured with roots music from across the world, as well as bass assault where necessary, and the underlying conceptual influence of abstract jazz and funk. "The Gateway", for instance, boasts key motifs akin to opiated oriental shadow puppet theatre, while "Jacket Weather" has something of southern India about it. The Escapism EPs (a third one is imminent in virtual form), are a showcase for Gellaitry's very individual production talents in a pure, investigative aspect. It will be fascinating to see him embrace the album form or, maybe, hook up with collaborators a la Jamie xx. Comes in die-cut sleeve and art-poster inner sleeve.
Ballaké Sissoko, Vincent Segal and Kassé Mady Diabaté Mali No Format! Boxset (No Format!)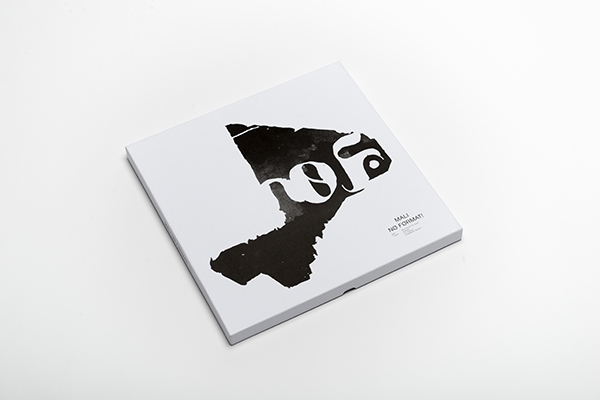 The Parisian label No Format! gathers together the albums made for them by kora expert Ballaké Sissoko and cello virtuoso Vincent Segal, released between 2011 and 2015, including the work they did with Kassé Mady Diabaté on his 2014 album Kiriké. Chamber Music was the breakthrough work, wherein the duo combined their instruments in a studio experiment that sparkles with a very modern Africanism. This recording has a purity of sound, vaguely redolent of post-minimalist composers such as Kronos Quartet collaborator Kevin Volans. Four year later, Musique de Nuit sounds less formal and precise, more jammed, with half of it recorded on the studio roof, mustering an overall flavour similar to medieval celebratory music, thus akin to actual ye olde Western chamber music. In between, Segal acts as producer – and occasionally contributes cello – on 2013's At Peace, an album with pared-back, subtly upbeat instrumental flickerings which made me imagine Oliver Postgate writing incidental music for a kids TV programme about Afro-aliens. The Kassé Mady Diabaté album is the busiest of the four and, while enjoyable, is more conventional in structure. All albums come in picture inner sleeves with notes in French on a 12"x12" insert. Apart from Musique de Nuit, they're on white vinyl, with exquisite sound quality throughout.
The Tiger Lillies Cold Night in Soho (Misery Guts Music)
The Tiger Lillies are famed for putting on an astounding live show. The twisted burlesque trio, their features masked by white zombie-clown face-paint, use accordion, double bass and drums to provide a swirling, sinister Weimar-goes-punk stew which the cracked falsetto vocals of frontman Martyn Jacques pierce and poke through. Cold Night in Soho is their first proper album in ages, due to their spending the last decade focusing on musical theatre, and it's a concept piece, digging, as Soft Cell once so brilliantly did, into the seedy underworld of Soho in the 1980s. Jacques lived there then and reports back, 30 years later, in songs such as "Soho Clipper Blues", the clever, biblical "Salvation Army" (who seek in vain to offer redemption to the inhabitants of the dark denizens), and the jaunty "Heroin" (as applicable to celebrity absolution-via-rehab-culture more common today than back then). Not necessarily an album it's vital to own on vinyl – in lyric/photo inner sleeve – some of these songs, nevertheless, have a creepy, poetic power, and are worth tracking down.
Various Terraforming in Analogue Space: IRL Remixes 2000-2015 (Independent Records Ltd)
Overseen by Nick Page, once a co-founder of Transglobal Underground, now recording under the name Dub Colossus, this two-record set in gatefold, with art/info inner sleeves, celebrates 15 years of UK world music label IRL (home to Tinariwen and Xáos). It's a mixed bag. The best of it flips global roots stylings into spacey studio fare or fringe club sounds. These would include Dub Colossus's looping psychedelic take on Justin Adams' "Desert Road", the Syriana remix of Lo'Jo's "Sur Des Carnet Nus", Penguin Café Orchestra's remix or Acholi Machon's "Convoy", and a tasty Transglobal Underground bazaar-meets-dancefloor version of Tinariwen's "Oualahila Ar Tesninam". Unfortunately there are also some miscalculated bangers aimed at the WOMAD dance tent, notably Lunar Drive's hideous pop drum & bass mix of General Paolini's "Congratulations South Sudan". Skip these, however, and things go OK.
ALSO WORTHY OF MENTION
Blondie Fun (BMG): Debbie Harry's voice has gone a bit strange on this one, as if she's been sucking on sugary helium. Whatever, the veteran power pop band have come up with a corking punk-disco pop song that bubbles over with enthusiasm and catchiness, and gallops along ensnaring all in its path. Co-written by Blondie mainstays Harry and Chris Stein, with TV On The Radio's Dave Sitek, and produced by indie's go-to don, John Congleton, a man who's worked with everyone from Nelly Furtado to Swans, this 7" single contains one bouncy monkey of tune that deserves to give Blondie a major hit.
Bing & Ruth No Home of Mind (4AD): Bing & Ruth is the umbrella under which US pianist-composer David Moore releases music. His third album is recorded as a seven-piece and its over-arching sound is based on revolving piano motifs, apparently blurred by the constant use of the damper peddle, occasionally backed by strings, low woodwind, bass and electronic tones. On double vinyl in gatefold, Bing & Ruth have a unique sound, a fogged haze that seeps into the consciousness, morosely purposeful and faintly hypnotic, like the presence of a pensive ghost in thrall to heavy Quaaludes.
PAZ PAZ are Back (BBE): Back in the 1980s PAZ, a band lead by vibraphonist Dick Crouch, gigged all the time in London, mainstays of the jazz circuit. They were known especially for an eight-year residency at the Kensington Pub in Holland Park. Their second album, originally released in 1980, has its share of straight-up jazz outings, flute and sax-led shuffles and bouncers, but it's most notable for tracks such as "Laying Eggs", "The Horrors", "The Everywhere Calypso" and "Dancing in the Dark" which step away from the expected, delivering quirked out music, full of space, retro synth curiosity and mischievous fun.
Sherwood & Pinch Man Vs. Sofa (On-U Sound vs Tectonic): The only reason this one's briefly summarized amid the "ALSO WORTHY OF MENTION" is that it's already been fully reviewed elsewhere on the artsdesk. So read that for full details of this second album from two titans of underground British bass music. But note that, on double disc in gatefold, none of its weight is diminished on vinyl; in fact, quite the opposite.
Froth OUTSIDE (briefly) (Wichita): On gloriously gaudy yellow vinyl Californian psyche-noiseniks Froth release their Wichita records debut (their third album, in total), and often cast aside brain-fuzzing cacophony to allow room for songs such as the stoned, woozy "Shut the Windows" and the twangy slowie "Shatter" to breath. Mind you, there's still enough guitar attack for their previous fans. Stridently pressed to plastic and comes with 12"x12" lyric sheet.
The Dream Get Dreamy (Round 2): This is one of those Sixties psychedelic albums that flopped at the time and became a holy grail for collectors of the era's wide-eyed lysergic pop, exchanging hands for large amounts of money. Hailing from Norway in 1967, it's likeable, entirely indebted to the usual checklist of bands (Beatles, Kinks, Who, Animals, Beach Boys, etc), but it's also easy to see why it fell between the cracks of history. Lovely though songs such as the "Nowhere Man"-style "Emptiness Gone" are, and much as it's amusing to imagine a stoned bygone music industry where a whacky instrumental called "Night of the Lonely Organist and His Mysterious Pals" might be considered fit for purpose, in the end it's an album whose very obscurity made it so desirable. That said, Sixties freaks will, of course, enjoy it thoroughly, and there's some storming proto-rock guitar on board, even a track called "Hey Jimi". Apparently this album was found in Hendrix's collection, after his death so, there's that, too.
Emika Melanfonie (Emika): There can be few artists as prolific and wide-ranging in their output as Czech-Brit musician Emika. As happy in Berlin techno mecca Berghain as she is the classical auditorium, last year saw her release a smart, moody electro-pop album and a modernist piano suite, and now, with assistance with the Prague Metropolitan Orchestra, and prominently featuring Czech soprano Michaela Srumova, singing in English, she lets rip with a full orchestral outing, grand and fierce in places, but simmering down to something quieter and more doleful when it needs to. Personally, it doesn't speak to me, but that's because the style is not to my taste. This is a bold foray into territory seldom entered by electronic musicians, music that genuinely aspires to the canon of 19th and 20th century classical greats.
The Dears Times Infinity: Volume One (Dangerbird): Canadian indie outfit The Dears are a perennially nearly band, beloved of certain taste-maker musicians, but never quite pushing into the league where their songwriting indicates they should be. Led by husband-wife team Murray Lightburn and Natalia Yanchak, the new album is their sixth in a career that kick-started as the century began. Volume Two will be arriving this summer. The sound is a fine balance of thoughtfully crafted indie and ensemble baroque pop, perhaps best summated by the song "To Hold and Have", which is exactly balanced between both styles. Rather too considered for me, but those who like their music well-dressed and wryly elegant will find much to enjoy here.
Hans Zimmer The Classics (Sony): Hans Zimmer is a giant of Hollywood soundtrack composition, with a populist ear perhaps attuned by his years as a jobbing synth player for everyone from Buggles to The Damned. He has done fine work in his time – excellent key leitmotifs from True Romance and Thelma and Louise spring to mind – but this collection focuses on more bombastic later fare, such as for Pirates of the Caribbean, Man of Steel, Inception and The Dark Knight Rises. Unfortunately this double collection in gatefold is also a showcase for a selection of pop-classical crossover success stories, including Lang Lang, 2Cellos and The Piano Guys, as well as Leona Lewis having an unwarranted crack at Lisa Gerrard's Enya-like vocal from Gladiator's "Now We Are Free". The theme from The Dark Knight Rises is a case in point. The original has a sullen pomp but here it becomes an excuse for a showy turn by America's Got Talent dancing violinist Lindsey Stirling. I would advise cherry-picking Zimmer's career elsewhere, instead.
Son Volt Notes of Blue (Thirty Tigers): Jay Farrar's two-decade-old country rock group sound on sturdy form. It's alt-country, kind of, but the production's sometimes a bit too "college radio" for my ears. Then again, riffy, attitude-laden roadhouse bar-stormers such "Static" and the grungey "Sinking Down" have chugging heft, and I'm a sucker for a broken boozy cosmic ballad like "Cairo and Southern", as well as the twangy, Old Testament "Threads and Steel". This band will be doing the same thing in another 20 years. Even if it never really impinges beyond the US, it's a life well-spent on the roads and backwaters of that giant, often unknown country across the Atlantic, reporting back for those who care to listen.
Octave One Love by Machine (430 West): The Burden brothers, Lenny and Lawrence, have, like minimalist gospel-tech don Robert Hood, been perennial representatives of Detroit techno since they first appeared on Derrick May's Transmat label when that scene first started to go global at the dawn of the 1990s. Best known for their tune "Blackwater", the pair have an aptitude for injecting their machine music with an unlikely, android soulfulness. Their latest long-player combines this with a selection of fizzing, DJ-friendly four-to-the-floor bangers. Comes on double vinyl.
Brainiac 5 Journey to X (Reckless): The Brainiac 5 were an obscure late-Seventies/early-Eighties Penzance psyche-punk outfit whose peak moment was appearing on John Peel. They enjoyed themselves in a psilocybic whirl that fitted no media-approved trend, then disappeared. However, among their number was Charles Taylor, whose Soho record shop, Reckless Records, is a vinyl institution. Its label incarnation – also home to Bevis Frond and Mu upon occasion – has, over the last five years, played host to a revival of the band. Their latest could have been put out at any time over the last 40 years, a jovially oddball outing on single vinyl in picture gatefold, full of squalling guitar but also a very English delivery and moments of Sixties pop melody, akin to a fusion of Television and long lost indie eccentrics The Chrysanthemums. Old-fashioned freaks and their younger kin may enjoy.
Minor Victories Orchestral Variations (Play It Again Sam): Minor Victories' debut album came out last Spring, an often tuneful, sometimes gothic exercise in fringed, wall-of-guitar pop, featuring Rachel Goswell of Slowdive on vocals (the rest of the band are Mogwai's Stuart Braithwaite and Editors' Justin Lockey, along with his brother James). With Orchestral Variations, the Lockey brothers have deconstructed the album and recreated it, sans vocals, as bell and piano-led mood music, with strings, keeping the gothic mournfulness intact. It arrives on double in gatefold in info/art inner sleeves and brings with it a sense of daydreaming, stuck inside, free of any urgency, on a rainy afternoon.
Six By Seven The Closer You Get (Beggars Banquet): The 2002 second album from Nottingham's post-Britpop guitar overdrive stalwarts Six By Seven, comes as a double package in transparent plastic sleeve with the second disc being prime cuts from the band's three John Peel sessions. Both have picture inner sleeves. They're an amalgam of Liam Gallagher's leering vocal style with driving riffage recalling early Ninetiess "shoegaze" bands in Spaceman 3 mode, but they also, especially on the Peel sessions, demonstrate a mellower, more exploratory side. They still exist, led by Julian Cope pal Chris Olley, and this dip back 20 years into their catalogue is an enjoyable sliver of past plunder, if not 100% essential. Comes in a black tote bag which says "EAT JUNK BECOME JUNK" on it in white.
Various Deep Jazz Vol. 2 Compiled by Jean-Claude (BBE): Jean-Claude, proprietor of another Soho crate-digging institution, If Music, is given the chance by BBE to go even further into jazz back-waters than he did on Volume 1. He does so over six sides of excellently reproduced vinyl in an info/picture gatefold and, as you'd imagine, it's mostly a journey for proper, full-on jazzers. For instance, the best-named group in this month's theartsdesk on Vinyl, Tina March Creative Opportunity Orchestra, have a 15-minute piece that takes a third of its length to get going. To some that will be a mood-enhancer, to others a turn-off. There's bouncier, funkier stuff, such as Sparrow's percussive piano-meets-sax hammerer "Latin Black Funk" but, for the most part, it's an album for specialists and those with "the gene". Other artists on board include New York violinist Billy Bang, Sun Ra sidesman Dick Griffin, Italian free jazz maverick Giorgio Gaslini and composer/orchestrator George Russell.
We welcome any and all vinyl for review. Please hit thomash.green@theartsdesk.com for a postal address.
Apparently this album was found in Jimi Hendrix's collection, after his death
Explore topics
Share this article