Reissue CDs Weekly: Sound System, Songs for the Lyons Cornerhouse, All Kinds of Highs, Bananarama |

reviews, news & interviews
Reissue CDs Weekly: Sound System, Songs for the Lyons Cornerhouse, All Kinds of Highs, Bananarama
Reissue CDs Weekly: Sound System, Songs for the Lyons Cornerhouse, All Kinds of Highs, Bananarama
Fifty years of Jamaican rhythm, pre-rock nostalgia, Sixties freakery and Britain's most enduring girl group
Toots & the Maytals: sit comfortably next to Buju Banton on 'Sound System - the Story of Jamaican Music'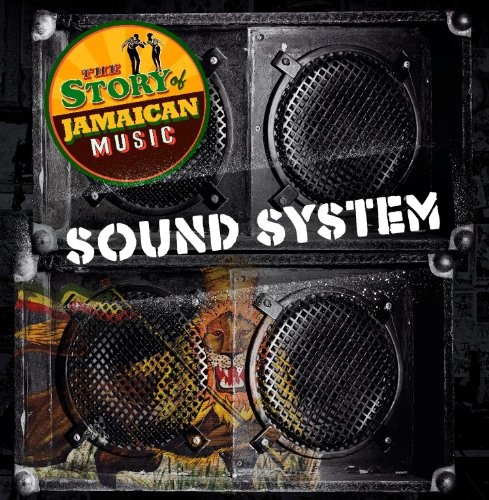 Various Artists: Sound System - The Story of Jamaican Music
Thomas H Green
This is lovely, a box-set celebration of Jamaican music, marking 50 years of the country's independence. In a brooks-no-argument fashion, it reminds the forgetful that the Caribbean island punches so, so far above its geographical weight that gobs remain fully smacked over 30 years after the death of the man who gave reggae a global profile in the first place, Bob Marley (who is, incidentally, absent). Aside from the music, though, Sound System's eight CDs arrive in a chunky 12 x 12in box that contains a coffee table book written by Chris Salecwicz, packed with stunning photography by Adrian Boot. This pairing is the gold standard when it comes to Jamaican music and its dissemination, so bodes well before the listener has even heard a note.
The songs, presented as a listening experience rather than a chronology, were selected by producer Paul "Groucho" Smykle (long-term UK dub-head who has worked with everyone from David Bowie to Baaba Maal) and core Seventies/Eighties Island staffer Ramus. They do a fine job, in that Toots & the Maytals sit comfortably next to Buju Banton. They stay away from the cokey, street edginess of later ragga/dancehall, the template to which hip hop owes so much, but still vibrantly demonstrate Jamaica's journey from trad jazz-tinted rhythm and blues to ska to the potency of Rastafarianism's quirked-out rebel spirituality.
Was there ever a song more deathlessly catchy than Althea & Donna's "Uptown Top Ranking"? A more extraordinary pop adaptation of biblical scripture than The Melodians' "Rivers of Babylon" (later, of course, turned into one of disco's biggest sellers by Boney M)? A more cheerfully fearless statement of bravado in the face of the law than Derrick Morgan's "Tougher Than Tough"? "Night Nurse", "People Funny Boy", "My Boy Lollipop", "Police and Thieves": the whole album is laced with tunes that provided raw impetus to generations of British music's greatest. From the familiar to the relatively obscure, it's all startlingly rich and very rewarding.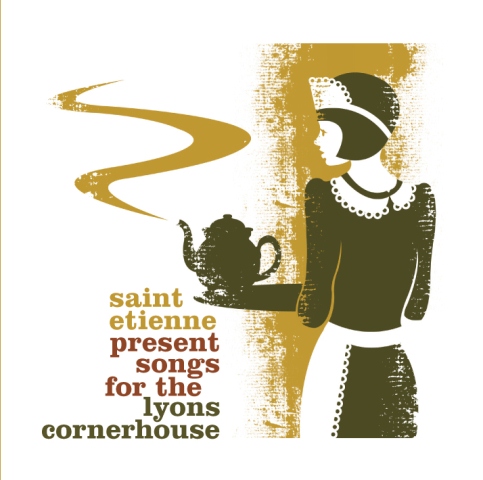 Various Artists: Saint Etienne Present Songs for the Lyons Cornerhouse
Kieron Tyler
After their visits to current-day temples of refreshment with Songs for Mario's Cafe and Songs for the Dog and Duck, Saint Etienne – in the form of Bob Stanley – cast their minds back to the long-gone. The beautifully packaged Songs for the Lyons Cornerhouse is the imaginary soundtrack to these once-ubiquitous pre-rock era establishments. In his evocative liner notes, Stanley does admit that Lyons didn't have jukeboxes. Still, the smart uniforms of the waitresses – the Nippies – created atmosphere: formal, but familiar. Stanley notes that each year around 900 men married Nippies they'd met at Lyons. Picture Post said working there was "good training for a housewife". Musically, this is not the memorial to easy listening you'd imagine. Bonnie Lou's irresistible "Tennessee Wig Walk" sways with the pep of Western Swing. Its refrain was adopted by football fans as "we hate Chelsea and we hate Chelsea" (insert two-syllable team name to fit). Even Eddie Calvert's usually glutinous "Oh Mein Papa" takes on an otherworldly glow in this new context. But the biggest revelation is Frankie Laine's startling and overwhelmingly intense "Blowing Wild". You'd have choked on your crumpets if that'd been aired in the steaming dining room.
Various Artists: All Kinds of Highs - A Mainstream Pop-Psych Compendium 1966-70

Kieron Tyler
Bob Shad's New York-based imprint is usually identified with soundtracks and jazz, but Mainstream had an awful lot of fuzzed-out freaks that were aiming high in the Sixties. Chief amongst them were Big Brother and the Holding Company, but once Janis Joplin hit big Shad sold their contract to Columbia, so they don't feature on this definitive two-CD set of the label's non-West Coast psychedelia (already tackled on A Pot of Flowers). The most familiar names here are The Amboy Dukes, Ted Nugent's early outfit, and Fever Tree. Collectors will know The Growing Concern, The Tangerine Zoo, The Tiffany Shade and The Jelly Bean Bandits. Hardly anyone will know Paraphernalia, The Wrongh Black Bag (sic) and the aptly named Underground (not Velvet). Virtually everything amongst the 52 tracks is grade A, as are the last-word liner notes. Shad's signing policy was scattershot (bands from Arizona, Ohio and Texas ended up on Mainstream). Mono original mixes have been used where possible, making this an authentic experience. But this is about the music, a joyful, crazy response to changing times. Highlights are plenty – it starts with The Amboy Dukes' peerless "Journey to the Centre of the Mind", but The Bohemian Vendetta song which gives the comp its title is just as good. Terrific.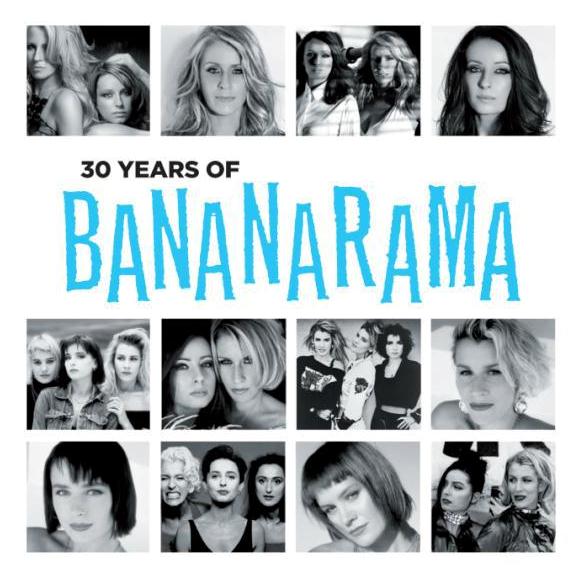 Bananarama: 30 Years of Bananarama
Nick Levine
Actually, it's been nearly 31 years since "Aie a Mwana", their Paul Cook-produced debut single. This career-spanning CD/DVD compilation tracks Britain's most enduring girl group from their tunes-in-a-loo-cubicle beginnings, through the Stock Aitken Waterman years, into some Nineties dalliances with dance music right up to a couple of recent Hi-NRG romps. Their great pop singles are still great: who can resist "Cruel Summer" or "Love in the First Degree"? Their not-so-great pop singles slide by on charm, which is surely the sign of a pop group that, gosh, you really did think were great. Meanwhile, the DVD is enough to make a fanboy ring in sick: 33 promo clips built on hairspray, go-go boy torso and arm-waving dance moves. The early ones won't win any awards for cinematography, or acting, but it's fun guessing which of the 'Nanas was most hungover on the day of the shoot. If in doubt, plump for Siobhan.
Watch Althea & Donna perform "Uptown Top Ranking"
From the familiar to the relatively obscure, 'Sound System' is startlingly rich and very rewarding
Share this article