Reissue CDs Weekly: Nick Cave & the Bad Seeds, Rodriguez, Benny Spellman, Rupert's People |

reviews, news & interviews
Reissue CDs Weekly: Nick Cave & the Bad Seeds, Rodriguez, Benny Spellman, Rupert's People
Reissue CDs Weekly: Nick Cave & the Bad Seeds, Rodriguez, Benny Spellman, Rupert's People
Swiftly re-released Nick Cave, Searching for Sugar Man soundtrack, classy New Orleans R&B and mods-gone-freaky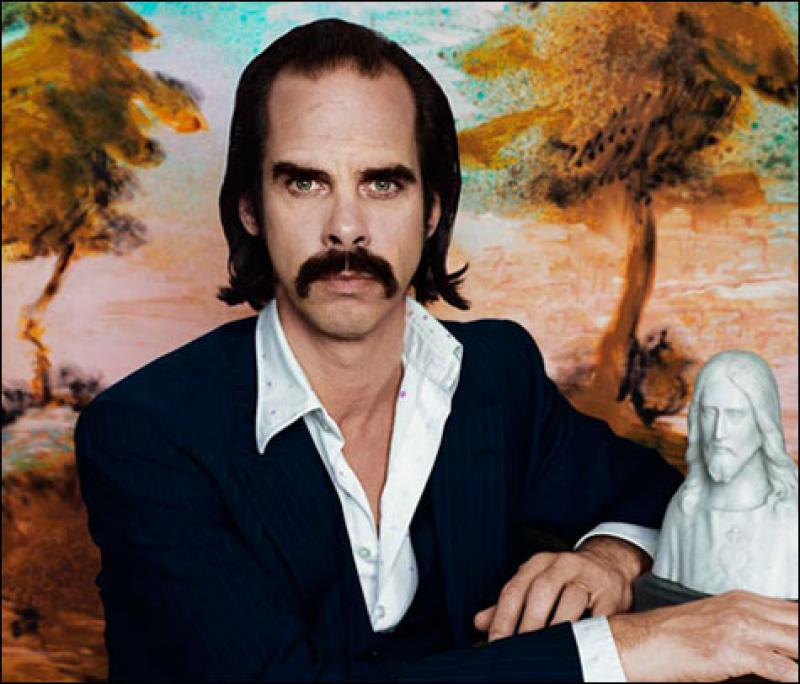 Nick Cave, without his Bad Seeds: a forecast of generally icily cold or autumnal
Nick Cave & the Bad Seeds: Nocturama, Abattoir Blues, The Lyre of Orpheus, DIG!!! LAZARUS, DIG!!!
Howard Male
There's something just not right about having to reassess a bunch of Nick Cave & the Bad Seeds albums in August, just as the sun is finally making a concerted effort to do its job. Cave is generally either icily cold or autumnally melancholic with the only heat being issued from the fiery hell awaiting some of his vividly conjured protagonists.
The first three of these rather swiftly re-released albums - Nocturama, Abattoir Blues, and The Lyre of Orpheus (2003, 2004, 2004 respectively) - lean towards the icy autumnal part of his oeuvre (without quite reaching the heights (or should that be depths?) of his 2001 masterpiece And No More Shall We Part. The latter however, the electrically animated, compellingly aggressive, and darkly amusing DIG!!! LAZARUS DIG!!! (2008), is a different kettle of rotting fish altogether, being the most immediately engaging of these albums.
With all four re-releases (although pedants will want it mentioned that Orpheus and Abattoir were released as a pair) you get a bonus 5.1 Surround Sound DVD featuring a few credible bonus tracks (although nothing that needed to be, or should have been, on the albums) and any accompanying videos. Video highlights are "Nature Boy" which is a great little pop single reminiscent of Steve Harley & Cockney Rebel's "Make Me Smile (Come Up and See Me)". And the truly sublime shaggy, shagging dog story of "More News From Nowhere" which perfectly illustrates Cave's ability to write lyrics that function just as well as prose. Cave talks as much as sings his way through this low-slung slinky blues - part prime T Rex, part Transformer-era Lou Reed, part zombie Elvis - in some basement Soho club, while Will Self sits at the bar doing the crossword: video and song are in perfect communion - which is how it should be, but rarely is.
Rodriguez: Searching for Sugar Man
Kieron Tyler
Coinciding with the release of the film, here comes the "Original Motion Picture Soundtrack". What it actually is, rather than a real-life soundtrack, is a compilation drawing tracks from Rodriguez's two fabulous albums: seven from Cold Fact, four from Coming From Reality (half his released oeuvre), plus the three previously unissued cuts first heard on the Light in the Attic reissue of Coming From Reality. The impact of these bleak missives is undimmed. It is as good a place to start as any – especially as there is a note saying that "Rodriguez receives royalties from the sale of this release". As the film makes clear, money made from some previous reissues did not make it to him. But with his discography so slim, the albums themselves still seem attractive. Opening with "Sugar Man", the cards are laid down immediately. This is one of the most bare-wired, lacerating drug songs ever. Rod's voice is dark and compelling, his songs hypnotic dramas. The logic of why this has been issued is sound. Buy this, and then get the albums.
Benny Spellman: Fortune Teller – a Singles Collection 1960-67
Kieron Tyler
Thanks to being covered in 1963 and 1966 by The Rolling Stones, Benny Spellman's "Fortune Teller" was co-opted into the repertoire of scads of hopeful hairies seduced by the song's kinetics and descending melody, one not far from Them's "Gloria". It's a fair bet few were aware that Spellman was a staple of the New Orleans music scene and had been recording since 1959. This fine comp tells the story. Although from Florida, Spellman attended university in Baton Rouge, Louisiana, where he came across Huey Smith and the Clowns, whose car had broken down. Spellman drove them back to New Orleans and stayed there. By this point he had sung in a choir and fronted a swing-jazz band. In New Orleans, his break came providing the deep voice on Ernie K-Doe's "Mother In Law" (included here). He fell in with Allan Toussaint, Aaron Neville and Larry Williams. He recorded the original of "Lipstick Traces (On a Cigarette) which, in the hands of The O'Jays, later became a UK dance-floor filler. This 30-track collection covers all the bases you'd expect for the period and geography, revealing Spellman as a truly fine interpreter at home with the up and down beat. Less soul and more R&B, he exuded an easy class.
Kieron Tyler
The reputation of Brit Sixties never-weres Rupert's People rests on two things: the stunning 1967 single "Reflections of Charles Brown", a "Whiter Shade of Pale" sound-alike, and "Hold On", a scorching slice of guitar-driven frenzy. They only released three singles in 1967-68. Before they became Rupert's People, they traded as The Sweet Feeling and issued one single under that name in 1966. So that's eight tracks. Not much basis for a CD. This 18-tracker broadens things by including a bunch of material by band-member Rod Lynton's post-Rupert's adventures 1970-72 and a couple of live reunion cuts from either 1992 or '94 (both dates are given). One Sweet Feeling track is credited to Rupert's People, and one Rupert's People B-side is missing. The instrumental "Flying High" seems to be a vintage-era backing track. 45 RPM is a rag-bag bulked with filler, but the real Sixties stuff is essential and great: mods-gone-freaky, with touches of Small Faces and Hendrix. Stick with the first seven tracks.
Watch the video for Nick Cave & the Bad Seeds' "More News From Nowhere"

There's something not right about reassessing a bunch of Nick Cave & the Bad Seeds albums just as the sun is making a concerted effort to do its job
Explore topics
Share this article