Reissue CDs Weekly: Blue Öyster Cult, Celluloid Records, Jimi Hendrix, Fela Kuti |

reviews, news & interviews
Reissue CDs Weekly: Blue Öyster Cult, Celluloid Records, Jimi Hendrix, Fela Kuti
Reissue CDs Weekly: Blue Öyster Cult, Celluloid Records, Jimi Hendrix, Fela Kuti
America's most perverse band, genre-defying label anthologised, unilluminating archive trawl and handy complilation of Afrobeat pioneer
Blue Öyster Cult: on flame with rock 'n' roll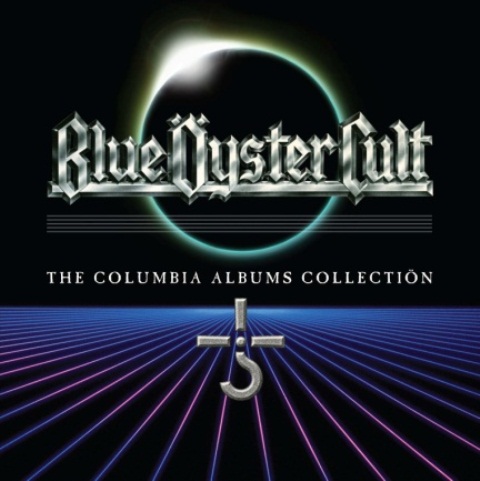 Blue Öyster Cult: The Columbia Albums Collection
Blue Öyster Cult were about more than the music. They seemingly arrived fully formed with a ready-made mythos and mystery. Their first two albums had no pictures of the band and weird, Escher-esque art. Their symbol, an inverted hybrid question mark and cross, suggested they were in thrall to a shadowy cult. Song titles like "Cities on Flame With Rock 'n' Roll", "7 Screaming Diz-Busters" and "Career of Evil" fostered the impression they were zeal-filled revolutionaries. Their third album, issued in 1974, included a track called "ME 262" and depicted them by said plane, flirtations with Nazi-era Germany common to far too many rock 'n' roll pinheads.
Mistakes will be made, but in the case of BÖC their singer was called Eric Bloom - hardly a handle fit for a potential goose-stepper. The non-music side of the band was created by music writers Richard Meltzer and Sandy Pearlman, who took the pliant Long Island outfit and transformed it into their vision of what rock could and should be. After a few false starts and a couple of name changes, the band signed with Columbia Records, who issued their first album in 1972. And voila, an almost-instant cult band
The music often wasn't equal to the rest of the BÖC package. Meltzer and Pearlman's lyrics were a pretty bonkers mix of portentiousness, threat and science fiction, but filling albums with what sounded like album cuts by early Alice Cooper, MC5 offcuts with a dash of Steppenwolf weren't going to incinerate cities. Nonetheless, the band evolved and in Bloom, Donald Roeser and Albert Bouchard had great writers. Patti Smith mucking in did no harm. The flawless and atypical "Don't Fear the Reaper" was their peak, and remains one of rock's most perfect songs (and the subject of a deeply unfunny Saturday Night Live skit seen at the end of this). They got bigger and bigger, rockier and rockier, moved away from Meltzer, Pearlman and New York's studios, embraced metal, became less and less interesting, and more and more cartoonish. Hearing the early material again is a reminder of how much Australia's Radio Birdman improved on one of their prime role models.
This superbly packaged box includes their 15 Columbia albums with bonus tracks, a pair of double CDs of live tracks and studio rarities, a live DVD and the chance to download a quartet of live shows. The booklet includes a short essay by Patti Smith guitarist and writer Lenny Kaye. Buyers should be aware that five of the albums included are as per the 2001 and 2007 reissues. Their early Elektra-era material is not included, so this fine tribute to one of America's most perverse bands is almost the last word on Blue Öyster Cult.
Various Artists: Change the Beat – The Celluloid Records Story 1979-1987
Although born in Paris, Celluloid Records was based in New York from 1980. This double CD celebrates an innovative, vital label. It also tells a story of New York that's a fascinating counterpoint to that of the Blue Öyster Cult's. In short order, after arriving in the city in September 1980 Celluloid's Jean Karakos hooked up with Bill Laswell and began issuing some of the most important, trail-blazing records of the era. He caught the blur between punk/new wave, jazz, rap and what would become hip-hop with a flair marking him as having only one peer: the equally inquisitive Malcolm McLaren. Unlike McLaren though, Karakos had many acts to play with. Here, The Clash back Futura 2000 on "The Escapades of Futura 2000." John Lydon is heard on Timezone's "World Destruction." Manu Dibango, Herbie Hancock and Ginger Baker meet the beat too. Mavericks Shockabilly and Snakefinger fit right in with this company. So do African exports Bobongo Stars and Toure Kunda. Indispensable.
Jimi Hendrix: People, Hell & Angels
According to the press release "People, Hell & Angels offers tantalizing new clues as to the direction Hendrix was considering for First Rays of the New Rising Sun, his planned double album sequel to 1968's ground-breaking Electric Ladyland." It does nothing of the sort. These disparate recordings from 1968 and 1969 that were never meant for release show Hendrix playing for the sake of playing – because he had to. Nothing new is said, there are no new clues. Most tracks are familiar. Hearing "Hey Gypsy Boy", "Izabella", "Crash Landing", "Easy Blues", "Earth Blues", "Villanova Junction Blues" and "Hear my Train a Comin'" again - albeit unbowdlerised, in great fidelity or slightly different takes/edits - is hardly revelatory. Nor is "Let Me Move You", actually a showcase for his old boss, the sax player Lonnie Youngblood. "Mojo Man" finds him backing southern soul singers Albert & Arthur Allen. These workouts (not sketches for compositions), mainly blues, do little to alter or add to perceptions of Hendrix. When will sense prevail and all the archive material be issued in one go, chronologically sequenced as a box set rather than eking it out over individual releases? Hearing it that way might explain the path Hendrix was following while ducking the public eye. For now, this exasperating release is available as a download. It is issued in physical form on 1 April.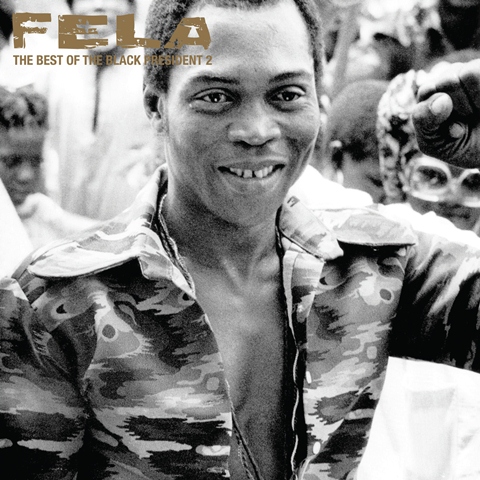 Fela Kuti: The Best of the Fela Kuti Black President 2
Even while he was alive, any understanding of Fela Kuti's releases was close-to impossible due to volume and the range of different configurations assembled in various territories. After his death, like the Hendrix catalogue, things became even more challenging. In joining the umpteen compilations on the market, The Best of the Black President 2 has its work cut out trying to attract attention. Four things set this double CD apart: an introductory essay by Akon; that it's part of a comprehensive and coherent reissue programme by Knitting Factory Records which follows his estate granting them the rights to re-release his catalogue; that the deluxe edition incorporates a DVD of Kuti and his band at Glastonbury Festival in 1984 and that it focuses on lengthy workouts. The latter matters most. Go for "Black Man's Cry", then the 16-plus minute "Sorrow Tears and Blood". After that, home in on the compilation's zenith, 1975's "Everything Scatter." As an entry point this set succeeds. More than that, at its best, some of the music here is amongst the most intense ensemble playing ever.
Watch Christopher Walken make fun of Blue Öyster Cult's "Don't Fear the Reaper" on Saturday Night Live
Song titles like 'Cities on Flame With Rock 'n' Roll' and 'Career of Evil' fostered the impression Blue Öyster Cult were zeal-filled revolutionaries
Share this article