CD: Young Echo - Young Echo |

reviews, news & interviews
CD: Young Echo - Young Echo
CD: Young Echo - Young Echo
Bristol's deep and strange roots throw up gnarled new shoots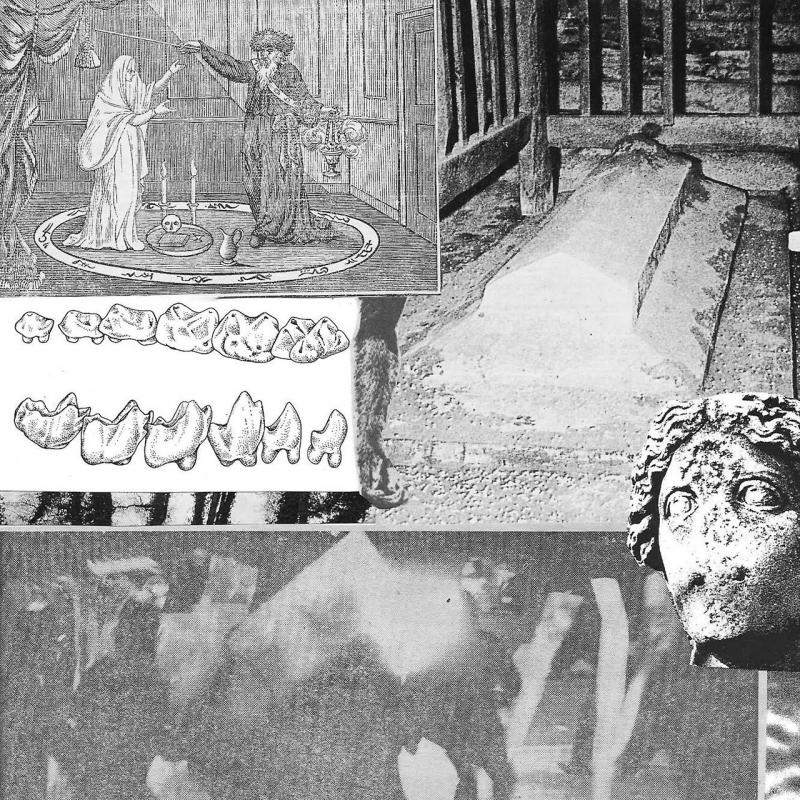 Young Echo's self-titled second album: smoky
Young Echo is a sprawling Bristolian collective, comprised of individual musicians Jabu, Vessel, Kahn, Neek, Ishan Sound, Ossia, Manonmars, Bogues, Rider Shafique, chester giles [sic] and Jasmine, who combine and re-combine in various permutations like Bandulu, FuckPunk, O$VMV$M, Gorgon Sound and ASDA. But here, for the second time in album format, they've put everything together under the one name and allowed it to blur together into something that is, frankly, very, very Bristol indeed.
Slow, slow, beats with deep, deep bass, murmured
rapping
and
poetry
, plaintive melodic vocals, and a sense of everything being swathed in smoke.
Yes, you can hear their local predecessors here: Smith & Mighty, Massive Attack, Earthling, Portishead, and more than anything else, Tricky in his Maxinquaye / Nearly God pomp. But that's not to say it's a throwback. All the players here bring in influences from their own projects, including sonic signatures from grime, dubstep, techno, industrial and other styles as well as the deep roots of, reggae and soul that run through Bristol's system. And so within the steady creepy-crawl of the 24 short tracks, there's a surprising amount of variety.
So "Home" is narrative poetry over a slowed and stretched torch song loop. "Grid Lock" sounds like a sound effect from a '60s sci-fi movie about radioactive beasts, souped up for a huge soundsystem. "Stare" sounds like a streetwise David Sylvian crooning over stacatto trombone notes. "Bigger Heads" is a reggae recitation, dread in every sense, over the slithering 808 drum machines of modern hip hop. "Anye" has Jasmine's pure, tentative voice creeping through a haunted clock factory. And on it goes... radically different voices and sounds blur together in the haze, and you are left disoriented in the middle of it, everything shifting around you, a delirious and delicious puzzle to untangle.
Watch a preview video for Young Echo