CD: The Twilight Sad - Nobody Wants To Be Here and Nobody Wants To Leave |

reviews, news & interviews
CD: The Twilight Sad - Nobody Wants To Be Here and Nobody Wants To Leave
CD: The Twilight Sad - Nobody Wants To Be Here and Nobody Wants To Leave
Scottish indie band's misery is appealingly well-groomed
Wednesday, 22 October 2014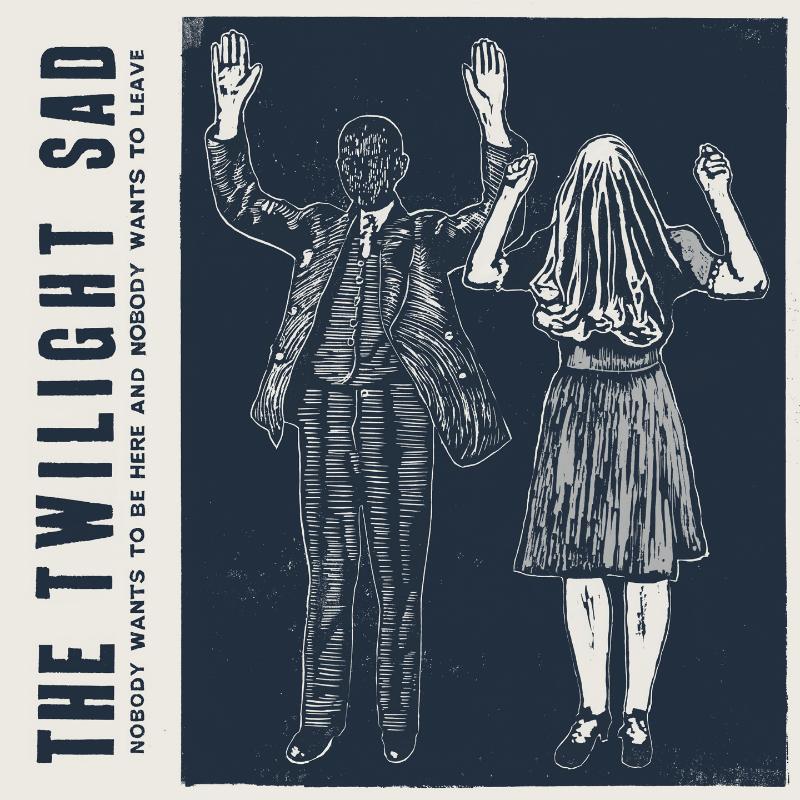 The Twilight Sad: 'There's just a hint that this is not ordinary misery, but misery packaged in a wee tartan gift box'
You wonder what gets them out of bed. After more than a decade together, and with this, their fourth album, just released, The Twilight Sad must be feeling very miserable. The odd thing is, they seem to revel in their misery. "Scottish band who enjoy drinking & making miserable music," says The Twilight Sad's Twitter profile. "Enjoy" and "miserable" are key. They have taken shoe-gazing mournfulness to a new level of craftsmanship.
This time, it's more enjoyable than ever, but you can't help feeling it's a bit less spontaneous. There's just a hint that this is not ordinary misery, but misery packaged in a wee tartan gift box.
It's an easily recognisable sound. At first there's the rumbly reverb, as if you're standing in the corner of a large warehouse, in which a noisy, retro industrial process is taking place. Then there's some juicy synth, throbbing guitar chords, perhaps a touch of tambourine, with some nicely crafted, occasionally witty lyrics over the top. The Sad lads apparently have a problem with relationships. "She's not coming back," sings James Graham on the first track, "There's a Girl in the Corner". She probably felt jealous of his shoes, which would have received far more eye contact than she did. But it's more serious. "She keeps on calling me telling me where to go," he sings on "I Could Give You All That You Don't Want".
"Drown So I Can Watch" sums up the album's appeal. "I put you through hell, but you carry it so well," Graham rhymes, rather cutely. Once the message is conveyed, the guitar melody is twined together with samples of Graham's voice in a passage of meditative loveliness. And this is where it loses credibility as misery music. People who are really unhappy don't bother with the tricksy craft, they tell it straight, as The Twilight Sad did on earlier albums. Which is why this feels like the work of a band who enjoy being thought miserable rather than one that is plain depressed. It's very engaging music, all the same. Enjoy.