CD: King Creosote - From Scotland with Love |

reviews, news & interviews
CD: King Creosote - From Scotland with Love
CD: King Creosote - From Scotland with Love
More top-drawer nostalgia from the prolific Scotsman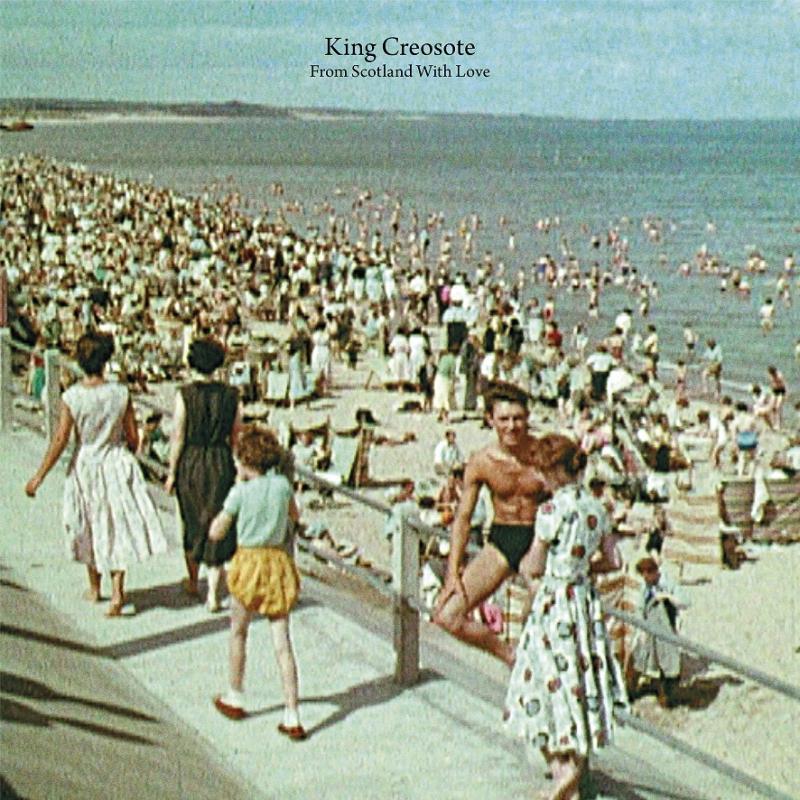 Creosote: holidays in Largs
That King Creosote's latest album was indirectly commissioned as part of this week's Commonwealth Games celebrations immediately qualifies it as one of the more interesting musical pieces to be inspired by a sports event. And that's not meant as faint praise either - this is an indisputably fine album, irrespective of context. But fans of the hirsute singer will surely want to know more.
They'll want to hear how it compares to Creosote's own back catalogue - in particular 2011's wonderful
Diamond Mine
.
The albums have more in common than you might, at first, think. From Scotland with Love is the soundtrack to an art-house documentary on Caledonian life intended to celebrate the Scottish character (Diamond Mine, you may remember, was the soundtrack to an imaginary fiim). Virginia Heath's film (specifically created for the Games) draws exclusively on archive footage which pulls Creosote (aka Kenny Anderson), into his favourite mode - sketching empathic and personal vignettes.
Musically, too, there are plenty of Creosote trademarks: the bittersweet falsetto is soft and sad and Anderson's cinematic folk arrangements evoke everyday life. The first major stylistic departure is "Largs" (apparently a seaside town which will host the Games' fencing). It pulsates with a Tiger Lillies'-style carnival rhythm. At the other end of the scale is "For One Night Only" three songs later which is so "lo-fi indie" it could pass as a Belle and Sebastian number.
The record reaches its climax with the stirring "Pauper's Dough" which looks back on last century's struggles for a better life. The film it accompanies may have no words yet Creosote's lyrics are eloquent enough: "you've got to rise/ above the gutter you are inside" he sings. Powerful stuff. And although it may be fair to say that there's nothing on From Scotland with Love that quite matches the nostalgic journey of Diamond Mine, none of it's far off either.
Overleaf: watch a trailer for From Scotland with Love
The bittersweet falsetto is soft and sad and Anderson's cinematic folk arrangements evoke everyday life
rating
Share this article