CD: Tennis - Swimmer |

reviews, news & interviews
CD: Tennis - Swimmer
CD: Tennis - Swimmer
Deceptively simple but well-honed little symphonies
Saturday, 08 February 2020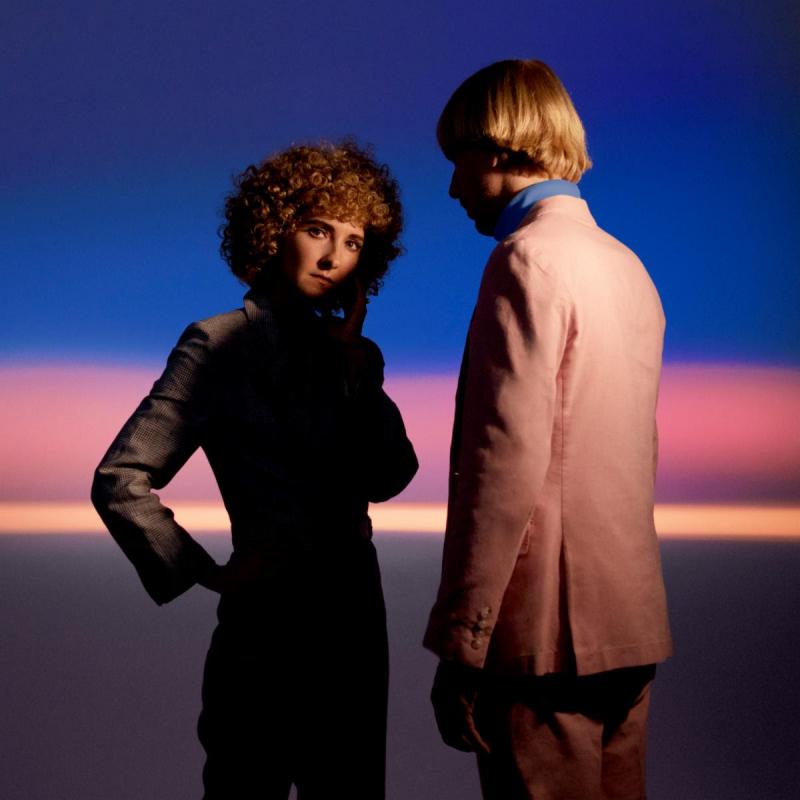 Alaina and Patrick - Tennis couple
There is something deliciously normal about Tennis, the Denver husband and wife team of Alaina Moore and Patrick Riley. Steeped in the best pop of a bygone age, the couple's lyrics seem so simple and yet unpack hidden depths on repeated listening.
Moore and Riley met as analytical philosophy majors - with a shared love of great and often little-known music - and they bring to their crystalline songs of love a sophistication that never gets too clever.
This is their fifth album, and they never let up. As time goes by, Tennis seem to refine their art, leaving most traces of indie rock behind. and purifying the overall feel of their sound. The good thing about the best pop is that the hooks are perennial, and work their magic outside the rollercoaster of fashion. The production, as ever, is deceptively straightforward. Each song displays moments of grace, beautiful guitar textures -nothing grandiose - and that is perhaps the key to the Tennis sound. Alaina's seductive and dream-like voice, innocent, soothing with a touch of yearning, feels a million miles from the darkness, anger and violence that characterises so much rock and rap.
There is something both healing and deeply relaxing in this clear-eyed music of light. It is perhaps indicative that the couple have spent a great deal of time seeking inspiration on long and courageous sea-voyages, and yet Alaina only recently learned to swim and hates being in the water. Tennis's songs barely allude to the phantoms of the deep that haunt other songwriters. They prefer to float along on the gently rippling surface, in a warm and comforting reverie.
The most touching song "Matrimony II" refers – subtly - to the recent episode in a Whole Foods Market, when Alaina collapsed, and her husband was convinced she had died. A hymn to the longevity of their marriage – which clearly thrives on creative partnership as much as anything else – this is one of the rare moments when double-tracking of vocals and reverb bring to the production echoes of Phil Spector and an almost anthemic quality. This is superlative and timeless pop, a collection of well-honed tracks or, as Spector called them, "little symphonies".
There is something both healing and deeply relaxing in this clear-eyed music of light
rating
Share this article