CD: Sharon Shannon - Sacred Earth |

reviews, news & interviews
CD: Sharon Shannon - Sacred Earth
CD: Sharon Shannon - Sacred Earth
Fusion of Africa, Middle East, America and Ireland lacks wild abandon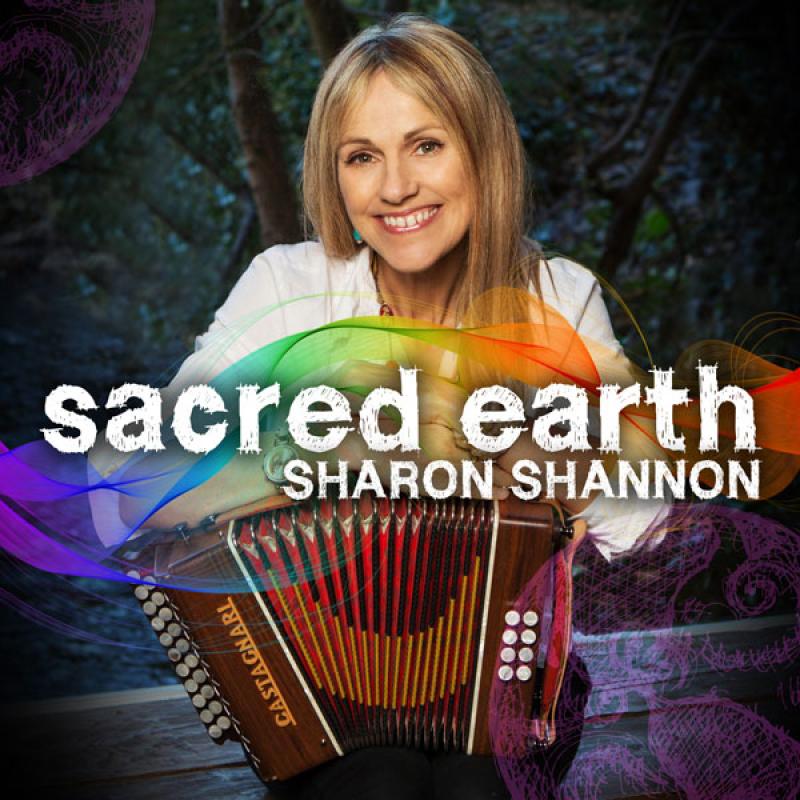 International influences, Irish accent
Sharon Shannon's not yet 50 – and she's been performing for more than 40 years, joining a band at home in County Clare when she was eight and touring the US with them at 14. Since then she's worked with an impressive array of artists, from the Waterboys through Steve Earle to Nigel Kennedy.
Arguably, it was
The Woman's Heart
project (1992), showcasing Irish
folk
musicians which included Mary Black and Maura O'Connell, that propelled Shannon to international success.
Sacred Earth, her first studio album in three years, encompasses what Leonard Bernstein called "the infinite variety of music". An Irish accent is discernible throughout, mingling with the sounds and rhythms of Africa and the Middle East, of Nashville and New Orleans, new and old Europe - Lehár's "Merry Widow" waltz reimagined for accordion, guitars and cello works a treat. "Rusheen Bay" may be in Galway but the arrangement transports us to Africa, its feel recalling Paul Simon's Graceland. "Sea Shepherd" mingles accordion and cora, an African harp, with djembe and guitar.
There are three songs on the album: Finbar Furey is appropriately plaintive on "He'll Have to Go" (on the old classic, Jim Reeves is too confident for his own good), though the background oohs and aahs rather spoil the effect. Alyra Rose's rapping on "The Machine" is out of place, even if the instrumental track beneath barrels along well enough, and on the Cajun-inflected "Let's Go", Cara Robinson's vocal is too tidy and polite for the genre.
It's the instrumentals which work best, though "Pull Out All the Stops" is another example of a number which needs more abandon; so too "Frenchie's Reel", where the Shetland fiddlers lack oomph. If the craic were good, the music, and the musicians, would be much wilder.
There's some fine playing on Sacred Earth but as an album it doesn't cohere. In fact it has the feel of a pre-concert rehearsal, all the musicians holding back. Guitarist and percussionist Justin Adams, who co-produced with Shannon, needed to instruct: once more with feeling – and perhaps with Guinness.
If the craic were good, the music, and the musicians, would be much wilder
rating
Explore topics
Share this article