CD: Ringo Starr - Give More Love |

reviews, news & interviews
CD: Ringo Starr - Give More Love
CD: Ringo Starr - Give More Love
The former Beatles drummer just about gets by with a lot of help from his friends
Monday, 11 September 2017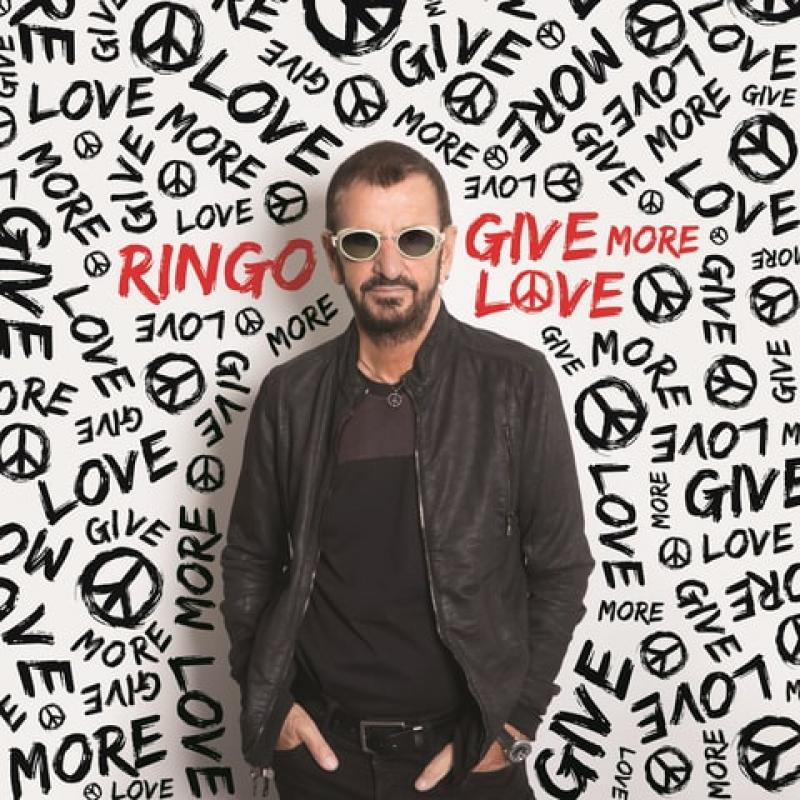 Banksy revealed at last
The one-time drummer of the Beatles is all about peace and love. Even when he takes to YouTube to tell his fans to stop writing to him, he does so with peace and love. All you need, it would appear, is love. And peace. But mainly love – and more of it, if at all possible.
For his 19th studio album, Ringo Starr's original intention had been to make a country album in Nashville. Judging by "So Wrong For So Long" and "Don't Pass Me By" – the only country numbers here – everyone dodged a bullet when he decided to invite a few mates round for a knees-up instead.
Of course, being a former Beatle means "a few mates" translates as Paul McCartney, Peter Frampton, Van Dyke Parks, Dave Stewart and Joe Walsh, and while the results are uneven, who can really be that sniffy about a fella having fun with friends?
OK, so some of it is just bad; the aforementioned forays into country and the dreadful cod-reggae plod "King of the Kingdom" are songs that I need never have heard. Some of it is simply boring; the dull motorway drift of "We're on the Road Again" is second-rate Status Quo with a welded-on guitar part so out of place it's like seeing Jacob Rees-Mogg in Nando's. It also seems an oddly route-one track to get Paul McCartney to play bass on. Some of it is utterly unfathomable; the title track, for example, sounds like someone's taken random bars from the Beatles' back catalogue and lobbed them at a tape recorder. It may as well have been called "Fuck It, That'll Do".
However, some of it sounds really quite good. "Laughable", co-written with Peter Frampton, boasts a convincing groove and feels well-tailored to suit the requirements of Ringo's unremarkable pipes. The simple stomp of "Speed of Sound" is pleasingly unfussy, and the same approach serves the bluesy swing of "Electricity" very well, although the effect is somewhat undermined by Ringo's "say what you see" approach to storytelling.
"Back Off Boogaloo", meanwhile, is a gem. Salvaged from a 1971 tape Ringo recorded after a night with Marc Bolan, it's a riotous stomp that comes in at just under three minutes and spends every second of that time doing absolutely everything right. The punches may not land often enough on Give More Love, but when they do, you feel them.
The punches may not land often enough on 'Give More Love', but when they do, you feel them
rating
Share this article