CD: Florence + The Machine: How Big How Blue How Beautiful |

reviews, news & interviews
CD: Florence + The Machine: How Big How Blue How Beautiful
CD: Florence + The Machine: How Big How Blue How Beautiful
Pop juggernaut retains her flair for the dramatic on third album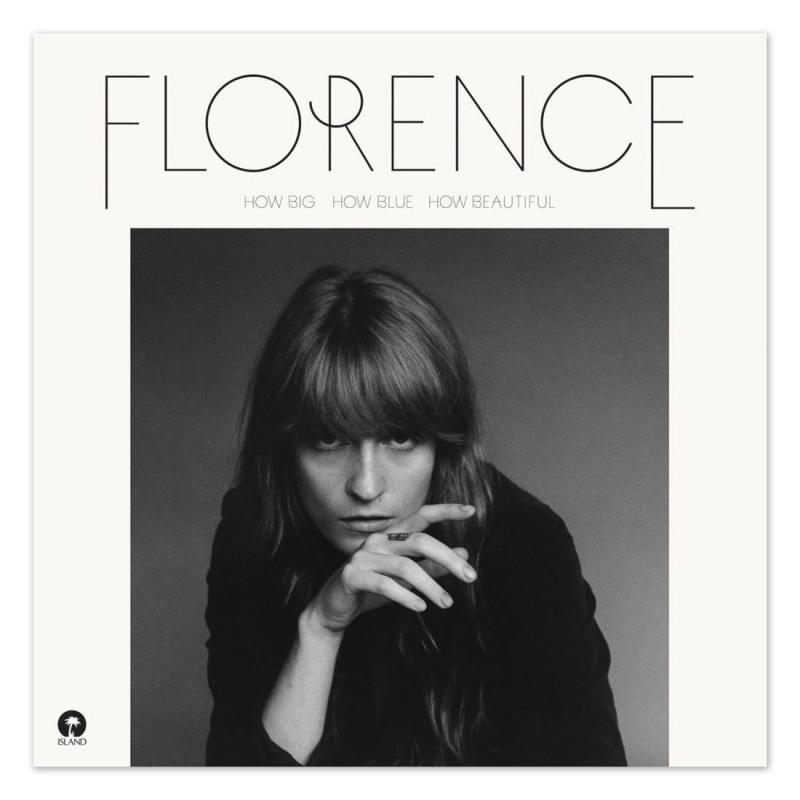 As much mission statement as album title: How Big How Blue How Beautiful
That How Big How Blue How Beautiful is as much a mission statement as an album title will come as little surprise to anyone with even a passing familiarity with either Florence Welch or her pop juggernaut of a voice.
With new producer Marcus Dravs – known for his work with the arena-filling stadium rock likes of Arcade Fire and Coldplay
–
on board, rumours that the album would showcase a subtler change in direction were always going to turn out to be exaggerated. But on the strength of some of the finer moments on Welch's third album
–
and there are many of them
–
anything else would have been a disappointment.
Opening double-header "Ship to Wreck" and first single "What Kind of Man" set the scene right away: the first, easily as much of a future anthem as "Shake It Out" and similarly co-written with Kid Harpoon; and the second, starting out as if with the gem of an idea to make something as intimate as can be when one's voice fills a room – until the song becomes a huge, ferocious, snarling beast of a thing set to maul a fickle ex-lover by the end of the first chorus. Whether it's appropriate that songs so chaotic and emotionally turbulent should be so catchy – see also "Delilah", with its arms-in-the-air "I'm gonna be free and I'm gonna be fine" refrain – is a whole other question.
Although high on the drama, lyrically the album is as grounded as Welch's work has ever been – well, apart from the bit on the closing track where she demands that Mother Nature "make me a big tall tree". This, and the pauses in the madness dealt by the dizzy electro 90s Sunday morning vibe of "Long and Lost" and tender ballad "St Jude", saves the album from the aloof grandiosity it's easy to associate with Florence + the Machine. Were it not for the dull middle section – the big but boring "Queen of Peace", the directionless bombast of "Third Eye" and a tedious teenage diary ramble called "Caught" that could have come from any X Factor winner's contracted sludge – this could have been the pop album of the year.
Overleaf: watch the "Ship To Wreck" music video
The song becomes a huge, ferocious, snarling beast of a thing set to maul a fickle ex-lover by the end of the first chorus
rating
Share this article