CD: The Fall - Uurop VIII-XII Places in Sun & Winter, Son |

reviews, news & interviews
CD: The Fall - Uurop VIII-XII Places in Sun & Winter, Son
CD: The Fall - Uurop VIII-XII Places in Sun & Winter, Son
The Fall's mixed-bag of live and studio mayhem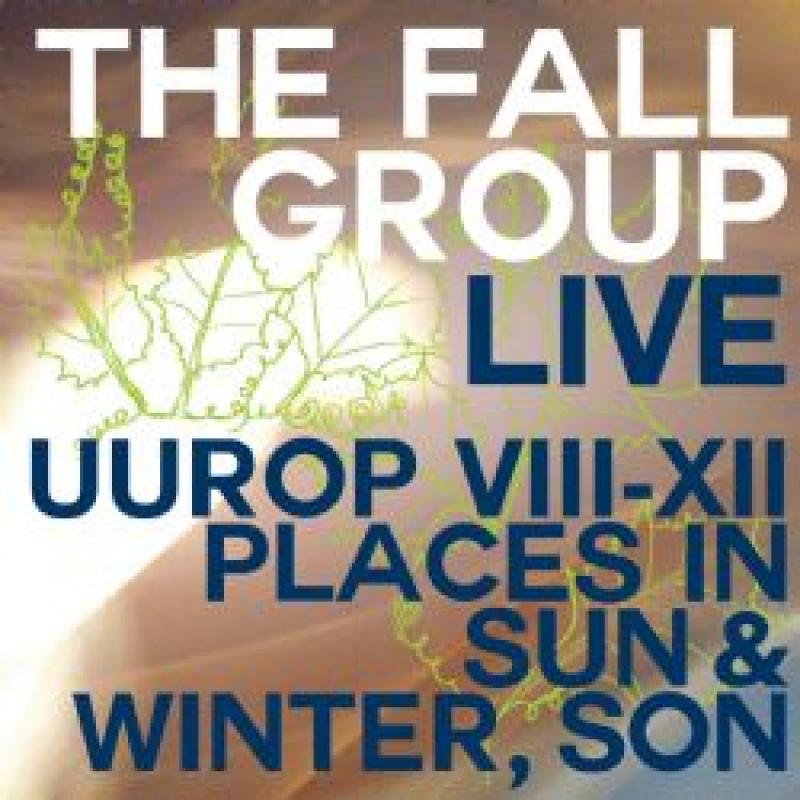 The Fall Group: live cuts with afterlife
At the end of last year, The Fall released an EP, The Remainderer, one of their more refreshing studio tonics of recent years, a madly diverse range of songs and sonic attacks with Mark E. Smith's vocals thick with phlegm and gleeful, gristly exuberance.
Among the EP's tracks was "Amorator", a spindly, crooked 3 and a half minutes of intense weirdness, which reappears in even wilder, woolier form here alongside a second studio track, "Auto (1914) Chip Replace", a fantastically bonkers, multilayered fixture of this year's live sets, with the line-up expanded to accommodate a second drummer Daren Garratt, and the heavy rock guitar of the 2000s stripped back to allow more space for Elena Poulou's Korg, a punishing rhythm section, and Smith's shouting, growling vocals.
Why these studio tracks – part of The Remainderer sessions – are here on this strikingly titled live compilation of recent Fall songs from 2008-2012, is a bit of a mystery. Ditto the round of church bells that opens a good but muddy, cloudy-sounding take of "Wings", a rare look back at a song of 1980s vintage.
The rest of the set, drawing from Fall Heads Roll through to ReMit, has strong performances, usually with some distinctive touches or deviations that raise it above the crowd, but few if any of these are soundboard rather than a bloke with an iPhone, crowd noise audible, the murky flatness of the recordings eating away at the quality of the performances. That said, "Cowboy George", "50 Year Old Man" and "Reformation" are powerful and in-focus examples of The Fall in its fifth decade. They are a necessary medication, a kind of sonic irrigation.
The studio tracks raise it above being for completists only, and while it's not a match for 2007's Last Night at the Palais, or the recent fan upload of the double-drum line-up at the Electric Brixton, you'll reap back your investment by turning it up loud and shouting along. Strong drink may also help.
'Auto (1914) Chip Replace', is a fantastically bonkers, multilayered fixture of this year's live sets
rating
Share this article