CD: Elbow - The Take Off and Landing of Everything |

reviews, news & interviews
CD: Elbow - The Take Off and Landing of Everything
CD: Elbow - The Take Off and Landing of Everything
Garvey and friends probe deeper into the human condition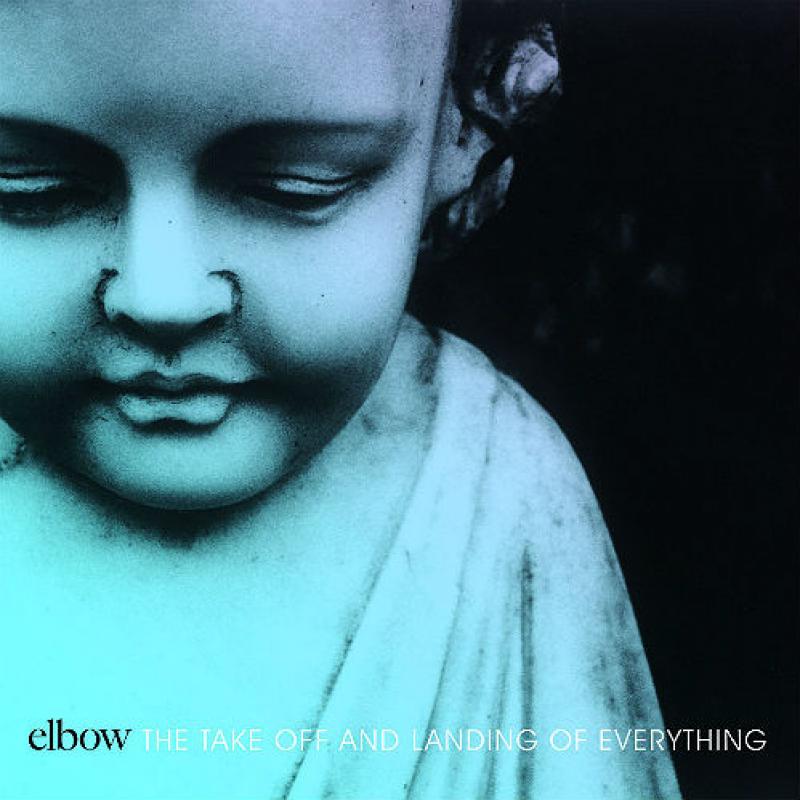 Elbow: putting the anthems to bed
They've been indie and they've been (quite) pop, but this time the band has firmly nailed its colours to the art-rock mast. The Take Off and Landing of Everything is a subtle, reflective piece which befits the age and intelligence of its creators. And while some will, of course, miss their arms-in-the-air anthems, it's worth remembering 2011's Build a Rocket Boys had already left much of that behind.
How then has this post pop-rock
Elbow
progressed?
It's not just the musical style that has evolved, but also the general landscape.That familiar northern, "pint-of-mild" quality has been replaced with something simultaneously beautiful and jarring; frequently compelling and insistent too. Over 58 minutes we go from the sparse and sad "This Blue World" to the eerie "The Blanket of Night" with a lot of uncertainty in between.
On "Fly Boy Blue/ Lunette", for instance, singer Guy Garvey takes comfort in booze and fags to distract him from the meaninglessness of modern life. His jitteriness turns to anger on the intense, brooding "Change". "These fuckers are ignoring me/ we never learn from history," he spits. It's pretty powerful stuff.
Yet the band knows some broad and earthy songcraft is expected of them. There are two clear examples: "New York Morning" and "My Sad Captain". The former (and lead single) is an expansive, processional piece that seems grand, but, ultimately, feels a little empty. The latter works the old formula much better with its warm, weary horns bringing us back to familiar territory.
Truth to tell, though, its familiar sweeping emotion seems slight compared to the nervy emotional punch of "Honey Sun" which comes before. Listening to those two songs back to back demonstrates where the album's real strength lies - it's in a Pink Floyd-ish tone that speaks beyond the bands usual constituency to probe deeper into the human condition.
Overleaf: Watch the video for Elbow's single, "New York Morning"
That familiar northern, "pint-of-mild" quality has been replaced with something simultaneously beautiful and jarring
rating
Share this article