CD: Devlin - A Moving Picture |

reviews, news & interviews
CD: Devlin - A Moving Picture
CD: Devlin - A Moving Picture
Rated British MC proves he has the chops to go larger
Saturday, 02 February 2013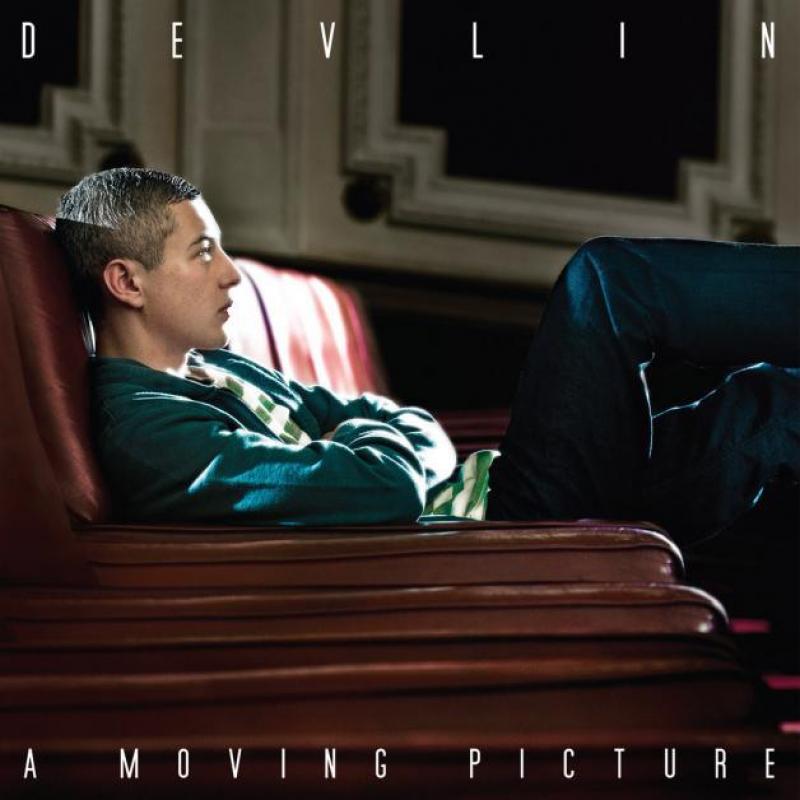 Almost Essex boy James Devlin in suitably cinematic repose
Dagenham MC Devlin, who initially made a name for himself on the London grime scene, has often been called the British Eminem. This would, at first appear, to be a rather trite assessment, down to his being a talented white guy at the heart of a black scene, but on further inspection it holds a certain amount of water.
The 23-year-old's second album, following 2010's amusingly titled Bud, Sweat and Beers, showcases pop suss, a tendency towards the operatic, a theatrical sense of self-mythologising melodrama, and dense, aggressive, pithy verses interspersed with melancholic, melodic choruses. It is, in other words, Devlin's Marshall Mathers LP. This is no bad thing. The style suits him well and puts distance from both his grime past and the frantic chart-pop style adopted by so many of his peers.
The album's press release, rather brilliantly for once, hits the nail on the head, terming it "triumphalist proto-stadium grime". The opening "Sun Goes Down", featuring Katy B, could be no more epic if it tried, both musically and in terms of biblical lines about "the fall of mankind, the change of climates". Happily, the giant sound is laid over old-fashioned hip hop breaks, big fat ones too, so that songs such as the low-slung, moody "Ghost Ship" or the brass-fuelled tribute to his past, "Letter to my Boys", have a sturdy punch that's missing from most post-Guetta/Will.i.am rap pap.
A Moving Picture is also emotionally manipulative, shamelessly so, with its elegy to lost friends, "Rewind", or the choral bombast of "The Cast". Again, this works in his favour for, like a hip hop Spielberg, he achieves his repeatedly stated aim - the clue's in the album's title - of big, cinematic music. The only real stinker is a version of "All Along the Watchtower" with Ed Sheeran. I'm no believer in musical sacred cows but they really should have left that one well alone. Other than that, Devlin holds his own in a marketplace swarming with stylistically similar rivals by delivering 42 minutes of forceful, convincing widescreen hip hop pop.
Watch the video for "Rewind"