Album: Patricia Barber - Clique |

reviews, news & interviews
Album: Patricia Barber - Clique
Album: Patricia Barber - Clique
Thoughtful Chicagoan singer/pianist who never disappoints
Wednesday, 11 August 2021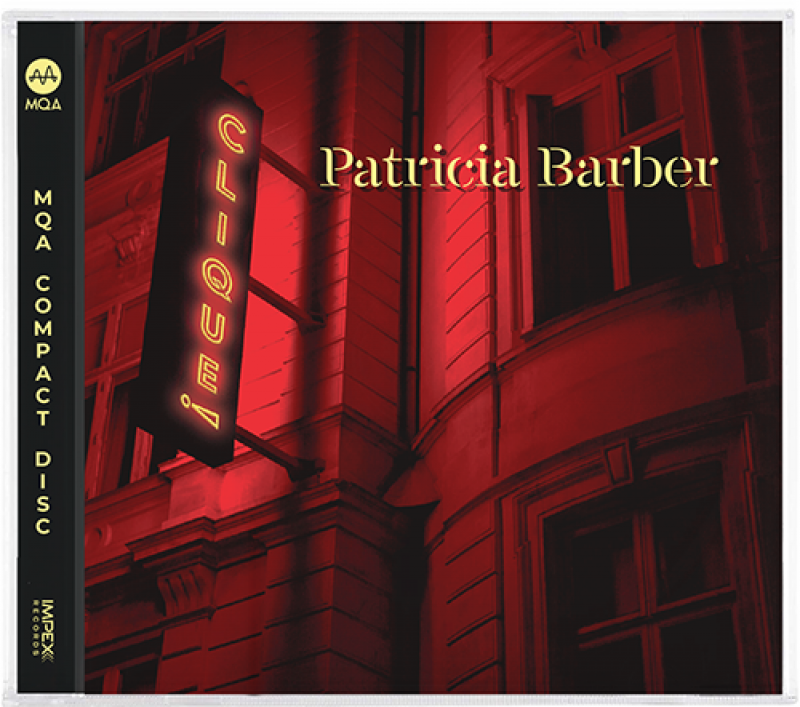 Do we undervalue artists who are just consistently good... who know what it is that they do exceptionally well? Singer/pianist Patricia Barber sings and plays songs her own thoughtful way. She and her regular band have a Monday night residency at the Green Mill in Uptown Chicago where they hone and refine their craft. Every word in every song is flawlessly enunciated, weighted, savoured.
And her piano playing always has what the
Chicago Tribune
's Howard Reich calls "bracing elegance."
Her albums are made in familiar surroundings too. She goes to the studios of the Chicago Recording Company on East Ohio Street in the Windy City, where regular engineer/producer Jim Anderson has been assuring audiophile quality for her albums for decades. In 2019, at around the same time as recording the ambitious song cycle "Angels, Birds, and I…" for the album Higher (Artistshare, 2019), she also went there to record the new album Clique (Impex). It is her first album of songs and pieces by other songwriters for around 20 years. The last one was Interlude (Blue Note, 2000).
In an interview about the new album with an audiophile magazine, she has explained her approach to arranging pop songs: "It is fun for me to rearrange a simple pop tune and drive home a hook, a rhythm, a lyric, an instrument – fulfill expectation and defy expectation."
To drive home those hooks, she has the powerful acoustic bass of Australian-born Patrick Mulcahy. His strongly resonant sound is there right from the start of the album opener, the 1967 Frank Sinatra hit "This Town". In place of Sinatra's big band swagger, Barber's reading is sparse, reflective, worldly-wise. And for "The In Crowd" he provides a propulsive harmonic rhythm, and frequent homeward descents to the irresistible depths of a pedal note F natural. Stevie Wonder's "All is Fair in Love" proves a delicious exercise in sustained slow-burn intensity, with the opalescent sound of Jon Deitemyer's brushes on a ride cymbal particularly well caught. And for care and attention to detail, try the ending of "Shall We Dance?" (has that question been resolved?): the pacing here is quite masterful.
Just like Interlude or Cafe Blue (Premonition, 1994) this is an album of quiet and intense joy from an artist who sticks to the path she knows, and who just seems to get better and better at following it.
Clique was released on 6 August 2021on Impex in no fewer that seven different formats including Reel to Reel analog tape and a 45rpm double LP.