10 Questions for Musician Peter Jobson |

reviews, news & interviews
10 Questions for Musician Peter Jobson
10 Questions for Musician Peter Jobson
I Am Kloot's laconic bass player on poetry, punks, Elbow and the new album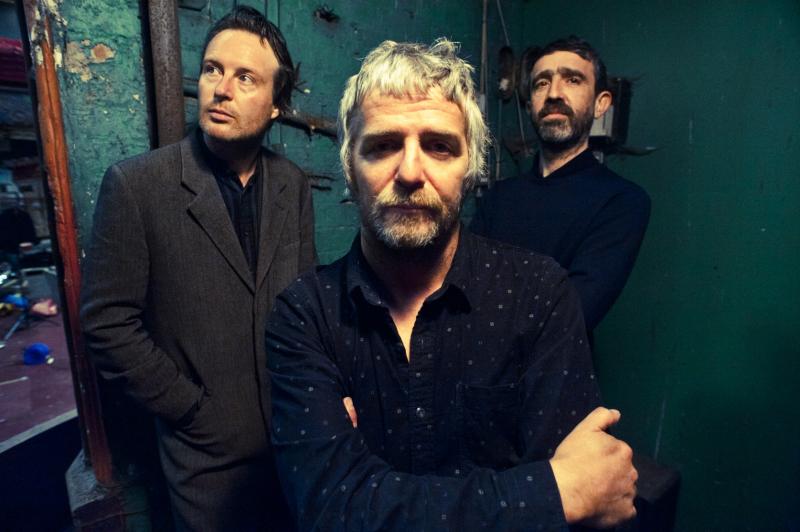 I Am Kloot: poachers or gamekeepers? (Peter Jobson on the left)
Over the past 12 years I Am Kloot have quietly built up a faithful legion of fans who look to the poetic lyrics of lead singer John Bramwell for inspiration and comfort. Sky at Night (2010) won them a Mercury Nomination for its smoky, late-night reflections. It was a slight departure from their normal fare, with a cohesive theme and full arrangements.
Partly responsible for the sound were old friends, Guy Garvey
(pictured below)
and Craig Potter from Elbow, who produced it. The pair also came in for the last leg of recording for the new LP,
Let It All In
, which is released on 21 January.
The album's first two singles, "Hold Back the Night" and "These Days Are Mine", have already had extensive radio airplay. Something seems to be changing in the public's perception of the band and they're getting excited.
I'm speaking to bass player Peter Jobson - it feels a bit like chatting to a wise and very friendly Mancunian college lecturer. Jobson informs me he's on his mobile in the back of Bramwell's camper van: "A Mercedes Sprinter with all the accoutrements." This multi-purpose vehicle not only serves as "Johnny's chosen mode of transport" but is used by the band for festivals and lugging kit to rehearsal space. They are in the middle of a series of warm-up gigs before the album launch. Right now, however, the van is pointing in the direction of the Horse and Jockey for dinner.
This is clearly not going to be a conversation of awkward silences and prickly answers. We talk about being beaten up by punks, the poetry of John Cooper Clarke, and the songs on the new album. But before we get to that, there's a little bit more I want to know about the last one.
I Am Kloot's latest single, 'These Days Are Mine'
RUSS COFFEY: The themes of drinking, thinking and late nights on Sky at Night make me think of TV detectives like Ian Rankin's Rebus. Can you think of any other fictional characters who might enjoy the work of I Am Kloot?
PETER JOBSON: Philip Marlowe is the obvious one. And Sam Spade from The Maltese Falcon, a Bogart character. It's these kind of Raymond Chandler-esque, insalubrious, takes-a-thief-to-catch-one kind of people. I think you've got to know your area to write about it and colour it. It's the old dichotomy: you've got to know which side you are on. Sometimes the lines get a bit blurred.

Both Sky at Night and Let It All In have been partly produced by Guy and Craig from Elbow. Does it annoy you when journalists speculate whether you might follow a similar career path and are there any other ways that press stories irritate?
It doesn't annoy us. We've been friends with Elbow since we started; in fact long before. Yes they've become successful but I guess it's how you measure it. John and I also consider ourselves to be successful. Elbow are very talented but they're a very different kind of band to us. We have actually been very lucky to be terrifically acclaimed - nothing to gripe about there at all. But in Europe I find the media is more interested in what you're doing, rather than trying to measure your success. That's more refreshing. If you buy a magazine to read about a band, you want to know what they're doing and what they sound like, rather than how many years they've been going or how many records they've sold. Culturally, though, that's the way things are.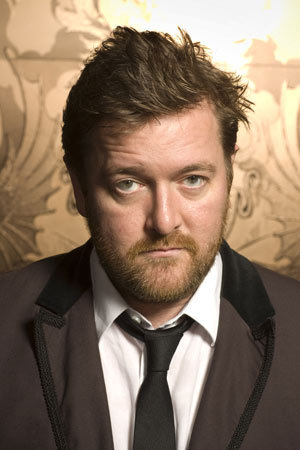 Talking of the music, from my first listen Let It All In seems to have a looser feel to its predecessor. Would you agree?
Sky at Night was one of our most cohesive LPs.The songs relate to each other in that late night smoky, kind of jazz club way. Let It All In harks back to Natural History, our first album. It has varied styles of music on it, a tendency we've often had which has confused record companies more than it has confused fans. Let It All In is more stripped down, more like how we were as a three-piece. That's my kind of take on it. Yes there are bigger production numbers but also there's some pop stuff going on. I think it's lighter than Sky at Night.
What was the writing and recording process on Let It All In?.
We had a bunch of songs that we recorded over 18 months, many in a friend's studios, Airtight in Manchester. We didn't worry about how we'd tour it, there was no "Hey we've only got three musicians on stage so we can't have these instruments". We didn't shackle ourselves with that. We used the instruments the songs dictated.
After we stopped gigging Sky at Night, we started recording. We did it all over the place: at Airtight studio, a place in Burnley, Blueprint Studio, where Elbow are based, and in my bedroom on a digital 16-track. Then we brought the tracks together to Blueprint with Guy and Craig, for about five weeks. At that point certain things were added, certain things were taken away, and the songs were mixed together. Hence it's a bit more like our early stuff. There was a hell of a lot of work just the three of us on this last LP. When we recorded Sky at Night we were in their studio all the time.
The recording process was how it's always been: John wrote songs on guitar, and then he brought them into the studio. Me and Andy then listened to it and joined in. It was quite spontaneous – if there were any overdub ideas or guitar bits, every idea was recorded and if it enhanced the song, great, it stayed on it. If it didn't, it didn't make the final cut.
It's the eternal question of when people become, in their own minds, relevant or not
Once in the studio it's always totally democratic, and if we are in the studio with Guy and Craig five people decide whether it's happening or not as opposed to the three of us. We don't discuss a great deal. That's the nice thing. John and I have played together so long it's pretty much unsaid. We know after all these years what we're into and what we're not. That also goes for Guy and Craig. We've known them for so long that they know what we are about. It makes it a lot easier. It makes it smooth and quite spontaneous.
What does the title Let It All In mean, and is the album's theme the experience of getting older?
For me Let It All In is a kind of universal inclusion. So much editing goes on these days – the value of things, is this right or is this wrong? After a while you think, "Just give us the lot. Let us consider all of it. Don't rule anything out." It's pretty much a feeling of liberation really.
As for getting older, we're all fortysomething, so yeah you reflect on things and get to know yourself better. There's one song, "Masquerade", and one lyric is "Why descend into beige?" It's the eternal question of when people become, in their own minds, relevant or not. "These Days Are Mine" is kind of "the future keeps coming, there's nothing you can do about it". You embrace what's happening to you at the time. You embrace what's in front of you. You can look at it as a positive thing, going forward, or you can reflect on it as things being not what they used to be. That's human nature.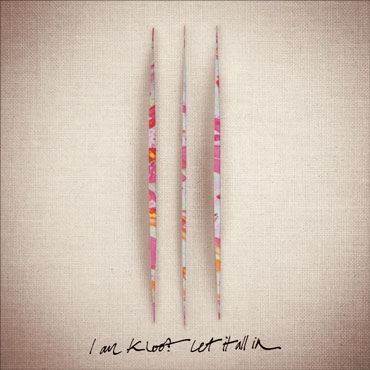 It's an unusual song, composition-wise. It's the most minimal kind of way of writing. There's two chords in that song and you could pretty much do without one. The bass is playing pretty much one note. Then you've got a harmonica that sounds like a sitar, piano lines are taken from things like Booker T and the MGs, a jazzy theme, some Beatles references and a string and guitar hook inspired by Hawkwind.
You mentioned the Beatles: how did the song "Masquerade" end up sounding so much like them?
We are all massive Beatles fans. When Johnny was a kid he thought the Beatles were like another country, a magical thing. Since he was a teenager he had this Rubber Soul, Revolver interest. Somebody showed him an open tuning on a guitar, and he fiddled about with it. Over the course of time the guitar went out of tune. Of course when you first pick up a guitar you don't know how to tune it. You have to get somebody to show you. So when he lost the tuning he lost the song. But another time he picked up the guitar and it was in this Keith Richards-style, country music tuning and that melody came back.
'Hold Back The Night', the first single from Let It All In
Talking about John's younger self, the song, "Mouth on Me" sounds like a confession. Do you remember a younger, gobbier John?
You need a certain level of attitude to say, "I'm going to do music and I'm going to make a living out of it." To be bold enough to be taken seriously, and progress and stick around. You need a certain attitude to front a band as well. Johnny's got that attitude in spades. He's forthright in his opinions and is a very ambitious person. He has his opinions and will force them through if need be. That's what the song is about.
You'd get beaten up for having the Specials next to the Sex Pistols, and get crap fromthe punks for having the Specials there
But it's also like a lot of things we have in common to our childhood. In your formative years you're always looking to fit in: with your friends, at school, and then at work. But it's also OK not to fit in. There's a verse, "And then he laughed along to the park bench craic." You laugh along with people but you're not necessarily fitting in with them. That comes out in being a bit opinionated and a bit gobby. If you're outside the circle you can be perceived as a bit weird. I remember when I was a kid and patches were popular, you might have one on your back with The Sex Pistols on it, and another on the same jacket with The Specials on it. And you'd get beaten up by the guys in the two-tone crowd for having The Specials next to The Sex Pistols, and get crap from the punks for having The Specials there.
What bands are you listening to or enjoying at the moment?
I went to see Rodriguez last night, the guy they make a film about: The Sugar Man. Are you familiar with this chap? The stories incredible as is the LP. In the Sixties when he was going to be the next Bob Dylan. The lyrics are just amazing. I thought the gig was incredible last night. I'm also amazed by the Jake Bugg LP. When I was in the womb apparently my mum used to hold a speaker to her stomach and play me Elvis Presley records to make me calm down. I think somebody must have done the same thing with Jake Bugg. Somebody's been playing him Buddy Holly/Elvis Presley/Johnny Cash. For a young lad from Nottingham to be able to take that on board and put his own slant on it with real soul and real grace, almost like Lonnie Donegan stuff - it's timeless and it's absolutely superb. I listen to the LP loads on Spotify and I think it's incredible. I think he's going to make many more good LPs. Time will tell. His debut LP is fucking amazing.
I just heard Guy from Elbow is going to be taking a sabbatical to write a musical about King Kong. Are there any interesting side projects you guys have coming up?
When you've been doing your own music so long, it certainly can be interesting to do something new. We've recently been putting some music to one of John Cooper Clarke's famous poems, and I think we are going to do some gigs with him. Our Johnny played with John back in the day in Manchester quite a lot. It would be really interesting to see if we could do something with him. He's peerless, absolutely out there on his own.
What would the format be?
It would be whatever it is. On his first LPs there was a band behind, with him mainly talking. I'm a big fan of spoken word with music behind it. It would be very interesting to do something with him. And the Brighton band Maccabees sent some music up to us for John to put some lyrics to. That's something on the cards at the moment, but there's nothing set in stone.
Have you got your eyes on any prizes next year?
No, you can never expect anything like that. We're finding the response to this new LP is better than anything with that before. It's just brilliant to be played on the radio in this country. Awards are just a sort of treat, if they come along and they help a great deal. But if there's any motto about Kloot, it's just you work hard, and you record your best stuff and as long as we three agree then that's good enough for us. The nicest things that have happened to us have always come as a surprise. We're very hard-working and ambitious about what we do but I think it would be foolish to expect that you're going to get accolades. The music is kind of its own reward as far as I'm concerned, even if it sounds a bit cliché.
Watch a video on the making of "Let It All In"

If there's any motto about Kloot, it's just you work hard, and you record your best stuff and as long as we three agree then that's good enough for us
Explore topics
Share this article