Miitomo |

reviews, news & interviews
Miitomo
Miitomo
Nintendo makes a surprising choice for its first mobile app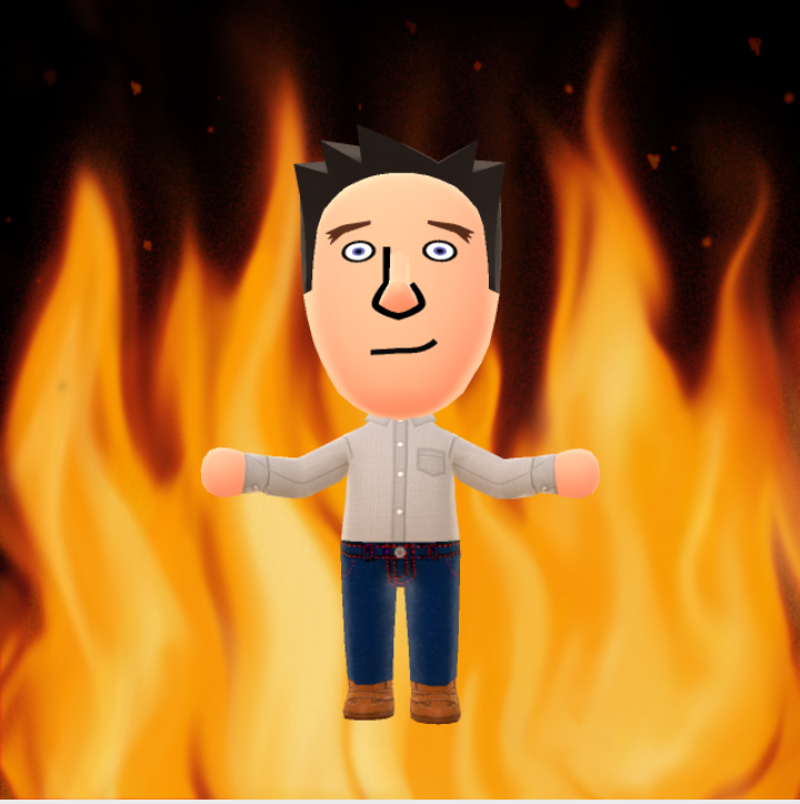 Where will Nintendo take this unique and quirky little app?
So... what the hell is Miitomo? When Nintendo announced it was moving into mobile apps, the smart money seemed to be on iOS and/or Android ports of choice titles from the company's deeply-stacked library of classic games. Maybe a mobile Super Mario Bros conversion, a phone-sized dose of Super Metroid or the chance to re-live The Legend Of Zelda on your iPhone.
But no. Nintendo has released Miitomo - a title that is sorta, kinda, possibly a game but in fact is something closer to a social network. In some ways, it is a sort of spiritual successor to the old Everybody Votes opinion poll channel on the Nintendo Wii.
In Miitomo, you create a Mii – the little humanoid avatars that you might remember creating on your old Nintendo Wii – who will act as your surrogate and help you interact with your friends through the medium of slightly incongruous questions and idiosyncratic outfit choices. You can design your Mii from scratch or let the app use your front-facing camera and try to come up with a cartoon version of your real face.
Your Mii walks around a tiny, sparsely furnished room and is occasionally interrupted by a visit from one of your friend's Mii's who will ask you a question ("What song is stuck in your head?" "Which is better - cats or dogs?") that you can ignore or answer. Answering questions earns you in-game currency (about which more later), but you can also keep chatting and let that question spark a conversation thread to which you can both return later. You can choose to visit a friend's Mii by tapping their icon in your Friends list.
There are also regular Everybody Answers events which pose the same questions to all Miitomo users in return for some Platinum My Nintendo points. These points are one of two currencies in the game. The principal currency is gold coins, which you can earn by doing pretty much anything – playing a game, answering a question, even changing your clothes. Coins are used to buy new outfits for your Mii from an ever-changing selection that ranges from jeans and T-shirt to animal costumes and silly hats.
You also need coins to play Miitomo Drop – a pachinko-like game where you drop your Mii down a board full of obstacles in an attempt to land on a prize, which could be a bag of coins or a sweet. Sweets can be used when visiting a friend's room, to see the answers to questions they may have kept hidden. Miitomo Drop is also the only way to get certain unique clothing items such as a ninja outfit or, er, a costume that turns you into a loaf of bread. If you run out of coins then you can always buy more via in-app purchase, but the app is pretty generous in dishing them out along with other gifts, like free play tokens for Miitomo Drop and items of clothing, for doing little more than showing up.
Platinum points however do have a real-world value. If you have a (free) My Nintendo account you can exchange them for in-game items or discounts on other Nintendo games as well as exclusive downloads and other perks. Not much use if you don't play other Nintendo games, but if you do then it's another good reason to give Miitomo a try.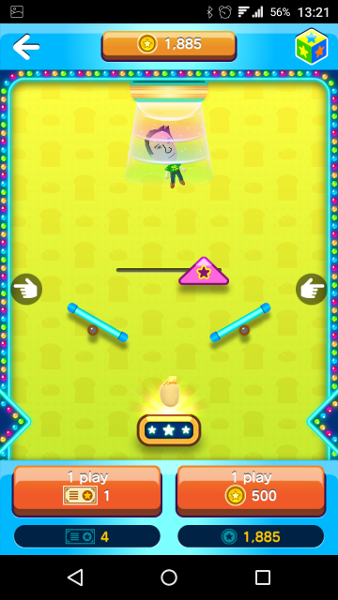 Miitomo is oddly engaging for something that is essentially a cross between (social network) ASKfm and a Tamagotchi. Other than answering questions and playing Miitomo Drop there isn't much to actually do at the moment, but Nintendo's marketing manager Bill Trinen hinted in an interview with IGN.com that there may be significant expansions on the way.
At the moment, Miitomo is a reasonably fun diversion. The "game" element of Miitomo Drop is barely more involved than those penny falls machines you get in amusement arcades, but you could argue that the app as a whole has managed to game-ify social media in a way that feels very, very Nintendo-ish.
However, unless you have a lot of friends who also use the app or you really, really want some Nintendo discounts then you probably won't spend much time on Miitomo. It does have potential though, and it will be interesting to see where Nintendo takes this unique and quirky little app.
Miitomo is out now for Android and iOS. Published by Nintendo.