Remote review - an irredeemably silly first feature |

reviews, news & interviews
Remote review - an irredeemably silly first feature
Remote review - an irredeemably silly first feature
An ill-conceived 'art' movie about overcoming loneliness
Saturday, 01 October 2022
A snip in time: Joony Kim plays the hostess of a dog grooming show
Remote is Mika Rottenberg's first feature film. The New York-based artist was commissioned by Artangel, an organisation renowned for its promotion of interesting projects. Support also comes from art institutions across the world – Beijing, Denmark, Korea, Louisiana, Montreal and Stockholm.
And to cap it all, the film is being premiered at
Tate Modern
during the week of Frieze, London's major international art fair.
With this level of global support, expectations are bound to be high – which makes it all the more shocking that Remote is irredeemably silly. Conceived during lockdown with writer and cinematographer Mahyad Tousi, the film offers idiotic sci-fi solutions to the important issue of loneliness.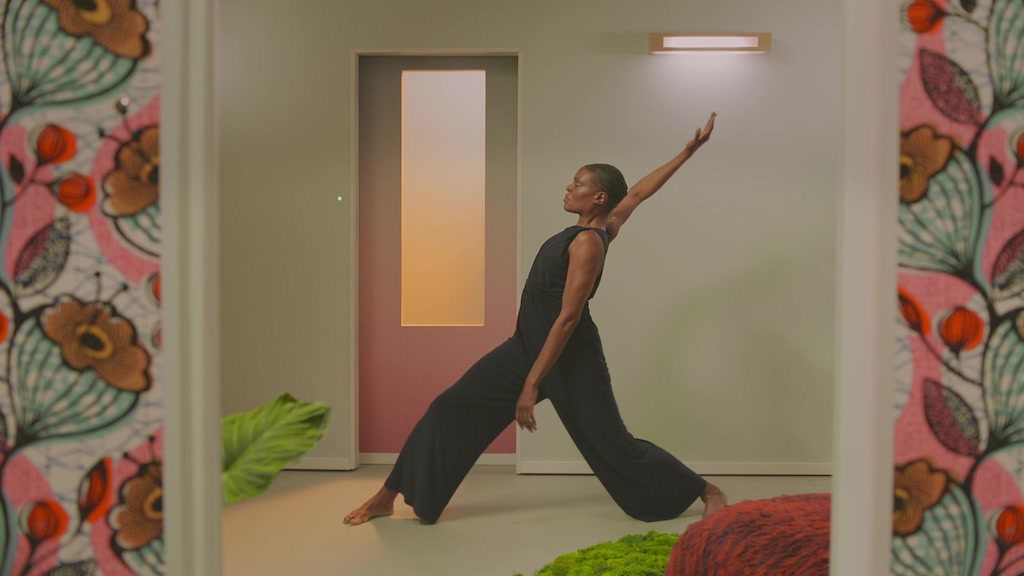 Unoaku (Okwui Okpokwasili, pictured above) is an architect holed up in her flat in Kuala Lumpur. She passes her time doing headstands and yoga, chatting on the phone and making soup for herself and a neighbour with vegetables harvested from her hydroponic garden. Once a day, she bangs on a saucepan in solidarity with those in earshot who are similarly stuck at home.
Otherwise she is completely isolated and, with television as her only companion, she develops a passion for a South Korean dog- grooming show. Cue aeons of kitsch nonsense, during which the show's preposterous doggy clock starts going backwards. This technical anomaly puts Unoaku in touch with four women from across the globe who have similarly spotted the reversal. Little by little, they discover they can make physical as well as virtual contact and bingo! – the problem of loneliness is solved.
An exercise in how to trivialise a serious issue, Remote gets increasingly daft as it disappears ever deeper down a sci-fi rabbit hole. Was no-one on hand to help salvage Rottenberg's ill-conceived project or, better still, to pull the plug on it altogether?
'Remote' gets increasingly daft as it disappears ever deeper down a sci-fi rabbit hole
rating
Explore topics
Share this article