The Real Charlie Chaplin review - not as revealing as its title suggests |

reviews, news & interviews
The Real Charlie Chaplin review - not as revealing as its title suggests
The Real Charlie Chaplin review - not as revealing as its title suggests
Watchable but unexceptional biography of the silent screen icon
Wednesday, 16 February 2022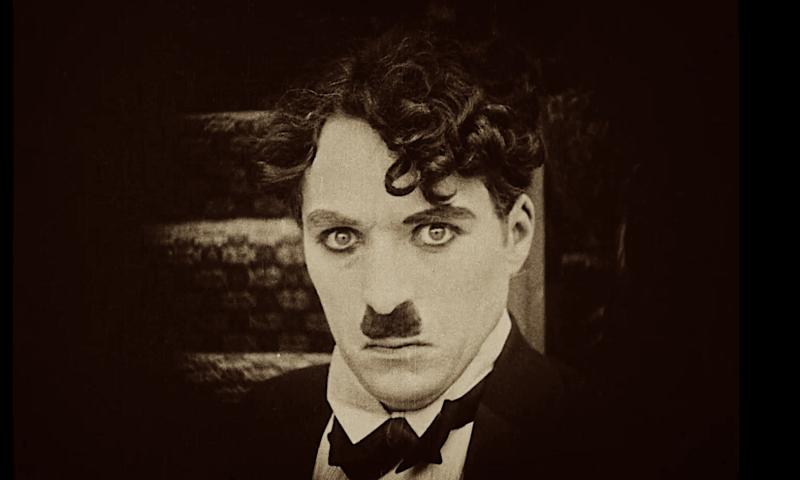 Chaplin: unknowable?
Even today, Charlie Chaplin still earns glowing accolades from critics for his work during the formative years of cinema, though a contemporary viewing public saturated in CGI and superheroes might struggle to see the allure of his oeuvre as the "Little Tramp".
Nonetheless, his films such as
City Lights
,
Modern Times
,
The Gold Rush
and
The Great Dictator
are built into the foundations of motion picture history.
As its title reveals, this new documentary, directed by Peter Middleton and James Spinney, pitches itself as a quest for the "real" Chaplin, surely something of a wild goose chase since it's impossible to pin down definitively the "real" anybody. It's a brisk and smartly edited narrative, illustrated with some evocative home movies and period footage (carefully spruced up for the occasion by the look of it), though Pearl Mackie's melodramatic narration can begin to grate. There are also some historic sequences which have been recreated for the film, such as film historian Kevin Brownlow's interview with Effie Wisdom, who knew Chaplin when they were both children in Lambeth back in the 1890s.
Here, actors lip-sync the audio recording of Wisdom's voice, and the film quality mimics the 1980s when the interview was conducted. Again, the notorious 1947 press conference in New York when Chaplin was attacked for his supposed communist sympathies – spurred by his anti-capitalist film Monsieur Verdoux – is recreated and fitted to the authentic audio recording, including the woman who tells Chaplin that "you have stopped being a good comedian since your pictures have been bringing messages." These scenes are painstakingly constructed, though the fact that this isn't made clear makes you feel slightly cheated (pictured below, the young Chaplin).
Though we're now accustomed to an interminable production line of globe-spanning celebrities, Chaplin's ascent to household name status during the First World War era, after he'd originally come to America with impresario Fred Karno's Mumming Birds, still feels extraordinary. Chaplin imitators proliferated around the world, imaginary sightings of him were reported as though he were some kind of spectral Messiah, and newspapers raved about Chaplin-itis and Charlie Mania. His Tramp persona resonated as a downtrodden Everyman, callously abused by the rich and powerful, and his painful and impoverished upbringing fuelled his powerful sense of social injustice.
Still, Chaplin fans will know all this already. Where this film sheds a brighter light than previous Chaplin docs is on his dubious history of ill-treating women. His image took a battering when Joan Barry filed a paternity suit against him, and it emerged that he'd forced her to have two backstreet abortions. There's an interview here with his second wife, Lita Grey, whom he cast in The Gold Rush when she was 12 and married when she was 16 (he was 35). This ended in a bitter divorce, and Grey described how Chaplin was controlling, abusive and adulterous. Her revelations about him earned her an onslaught from the tabloids, who described her as "slut", "gold digger" etc.
Still, his marriage to 18-year-old Oona O'Neill when he was in his mid-fifties lasted until his death and produced eight children. Not that Chaplin, who'd moved to a lush lakeside estate in Switzerland after being ostracised from the USA, proved to be the easiest of fathers. "I was kind of frightened of my father – you couldn't argue with him because he couldn't be wrong," says his son Michael.
"When you ask for the real Charlie Chaplin, 1000 voices reply," witters the voice-over rather bathetically. Are you sure about that title, guys?
His image took a battering when Joan Barry filed a paternity suit against him
rating
Share this article