Oscars 2014: All that glitters is not Gravity |

reviews, news & interviews
Oscars 2014: All that glitters is not Gravity
Oscars 2014: All that glitters is not Gravity
Surprise-free ceremony struggles to achieve lift-off in an evening full of love for 'Gravity'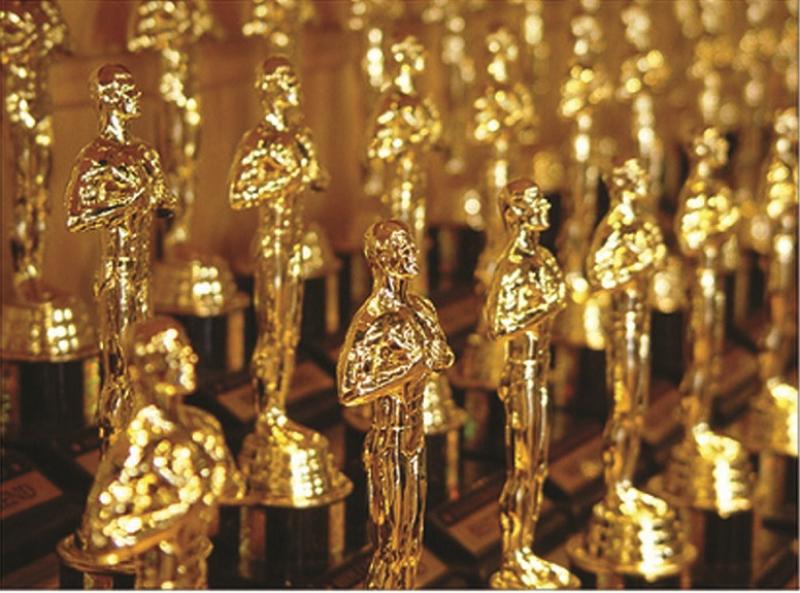 And the Academy Award for safest ceremony goes to...
If ever an Oscar ceremony pointed to the fundamentally schizoid nature these days of Hollywood's defining love-in, the 86th annual Academy Awards was it. On the one hand, you had an out-gay host in Ellen DeGeneres taking selfies, ordering pizza, and generally trying to treat the crowd at the Dolby auditorium as an extension of her own funky, vaguely edgy persona.
On the other, you had a running theme about heroism in the movies that landed as limply as leading actor Matthew McConaughey's cringe-making acceptance speech, an extended paean to God and to the actor himself that seemed utterly oblivious to the world of the film (Dallas Buyers Club) of which his winning performance was a part. Among other things – and in marked contrast to the eloquent words of his prize-winning fellow actor, Jared Leto – McConaughey made no mention whatsoever of the landscape of HIV/AIDS traversed by one of this past year's genuine celluloid Cinderella stories.
Some unseen playwright had neglected to write the evening's second act
And so it was across a surprise-free Oscars that had to rely on DeGeneres's quick wit, and a brace of very fine acceptance speeches early on, to sustain interest and keep viewers at home (and online) from tuning out. Gravity as expected won the most prizes (seven in all), while 12 Years a Slave and Dallas Buyers Club each took three, Steve McQueen's epoch-making film nabbing the top prize against those prognosticators who thought Gravity or even American Hustle might grab the Best Picture slot. (In the event, the David O Russell film went home entirely empty-handed, its best shot – for Original Screenplay – surrendering at the final hurdle to Spike Jonze's brilliantly realised Her.)
But any real frisson or sense of fun was scuppered in favour of a ceremony that began brightly but after the first hour seemed to run out of steam, rather as if some unseen playwright had neglected to write the evening's second act. This was nowhere more evident than in DeGeneres herself, who got things off to a sparky start with a neat jab at Hollywood racism but seemed less naturally herself – and more harassed – as the night went on.
As so often at this event, a good idea on paper wore thin in practice. It was cute for a while to find DeGeneres popping up here and there in the audience, corralling a cluster of A-list stars to pose for a picture with her and providing a running commentary on the Twittersphere which, so she claimed, the ceremony at one point crashed. And if indeed the pizza delivery boy who showed up somewhere near the halfway mark to placate a hungry gathering's culinary needs was indeed the real McCoy and not a jobbing Hollywood extra, there's one young man who will have something to tell his grandchildren about in time: the night he fed a clutch of Hollywood notables (Leto among them) in front of a billion people worldwide.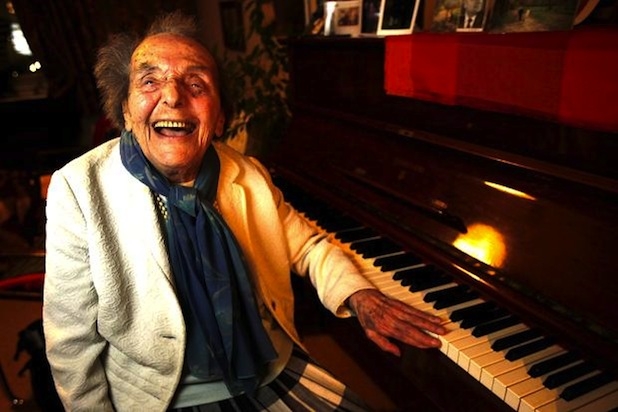 I can't say there was much nourishment elsewhere, especially for viewers weaned on the sorts of Academy Award upsets (Marisa Tomei or Adrien Brody, say, winning in their respective years) of which legendary Oscars are made. This year's recipients for the most part followed a much-anticipated roll call extending from the technical categories (largely swept by Gravity and The Great Gatsby) through to the prizes for animated film (Frozen), song ("Let It Go"), and Foreign Language Film (The Great Beauty) and both documentary prizes, which included a trophy for the acclaimed short, The Lady in Number 6: Music Saved My Life, about Alice Herz-Sommer, the oldest Holocaust survivor who died last week in London at age 110 (pictured, above right).
Indeed, the Supporting Actress prize brought a genuine lift to the proceedings not least because here at last was a perceptibly tight race between Lupita Nyong'o and Jennifer Lawrence, both of whom had won multiple awards in the pre-Oscar cavalcade of gongs that now threatens to swamp the Main Event. That Nyong'o prevailed was made doubly exciting by this film newcomer's supremely well-judged speech, which paused en route – theatre people take note – to take in her Yale School of Drama training in much the same way that the evening's inevitable Best Actress, Cate Blanchett, made extensive mention in her remarks of the Sydney Theatre Company.
Blanchett, for her part, sidestepped the Woody Allen imbroglio by thanking the writer-director of Blue Jasmine and moving swiftly on, her emotional largesse in marked contrast to McConaughey's arrival at the podium, which seemed to be all about the Texan actor's own sense of his emerging greatness. (On this evidence, I'd say he's blown his chances of an Emmy for his and Woody Harrelson's new TV series, True Detective, no matter how accomplished that performance.)
Enough of all this, what about the frocks, I hear you ask? Keener judges of couture than I will note their own favourites and faux pas, though for my money Amy Adams looked especially sleek and svelte. Far more unsettling were some of the faces paraded before us, the trophy for most unrecognisable mug a three-way tie between presenters Kim Novak, John Travolta, and an especially bizarre-looking Goldie Hawn who, at 68, could take lessons from the likes of fellow presenter Glenn Close in the art of ageing with grace and style.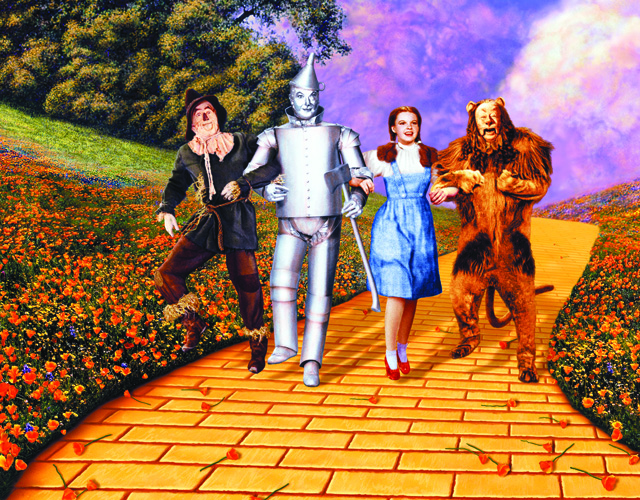 The entertainment portion of the evening fed multiple standing ovations – one for almost all the nominated songs – and a further one for Bette Midler that, truth to tell, wasn't especially deserved except that it followed the yearly In Memoriam sequence that came to rest, as expected, on a lingering image of the late Philip Seymour Hoffman. A tribute to the 75th anniversary of The Wizard of Oz found Alecia Moore – better known as Pink – offering up "Over the Rainbow" in the presence of its originator Judy Garland's three children – though whether that was actually Liza Minnelli in the house or a Minnelli impersonator was a matter of some (comically intended, one assumes) debate from DeGeneres early on. I'm not sure I would have known one way or the other had Minnelli's half-sister Lorna Luft not been seated next to her.
Come the ceremony's pell-mell end, all DeGeneres's earlier invention and spark looked to have been sacrificed on the altar of bringing the damn thing in at the three-and-a-half hour mark: far from the longest Oscars ever but among the safest and most reined-in. Maybe next year the Academy can heed the exhortation of this year's Oscar-winning song and learn somehow, some way, to let go.
Overleaf: the full list of winners
86th Academy Awards winners
Best Picture: 12 Years a Slave
Best Actor in a Leading Role: Matthew McConaughey (Dallas Buyers Club)
Best Actress in a Leading Role: Cate Blanchett (Blue Jasmine)
Best Actor in a Supporting Role: Jared Leto (Dallas Buyers Club)
Best Actress in a Supporting Role: Lupita Nyong'o (12 Years a Slave)
Best Animated Feature: Frozen (Chris Buck, Jennifer Lee, Peter Del Vecho)
Best Cinematography: Gravity (Emmanuel Lubezki)
Best Costume Design: The Great Gatsby (Catherine Martin)
Best Directing: Gravity (Alfonso Cuarón)
Best Documentary Feature: 20 Feet from Stardom (Morgan Neville, Gil Friesen, Caitrin Rogers)
Best Documentary Short: The Lady in Number 6: Music Saved My Life (Malcolm Clarke, Nicholas Reed)
Best Film Editing: Gravity (Alfonso Cuarón, Mark Sanger)
Best Foreign Language Film: The Great Beauty (Italy)
Best Makeup and Hairstyling: Dallas Buyers Club (Adruitha Lee, Robin Mathews)
Best Original Score: Gravity (Steven Price)
Best Original Song: "Let It Go" (Frozen)
Best Production Design: The Great Gatsby (Catherine Martin, Beverley Dunn)
Best Animated Short Film: Mr Hublot (Laurent Witz, Alexandre Espigares)
Best Live Action Short Film: Helium (Anders Walter, Kim Magnusson)
Best Sound Editing: Gravity (Glenn Freemantle)
Best Sound Mixing: Gravity (Skip Lievsay, Niv Adiri, Christopher Benstead, Chris Munro)
Best Visual Effects: Gravity (Tim Webber, Chris Lawrence, Dave Shirk, Neil Corbould)
Best Adapted Screenplay: 12 Years a Slave (John Ridley)
Best Original Screenplay: Her (Spike Jonze)
As so often at this event, a good idea on paper wore thin in practice
rating
Explore topics
Share this article