The Ones Below |

reviews, news & interviews
The Ones Below
The Ones Below
Neighbours from hell and pregnancy nightmares in effective suburban thriller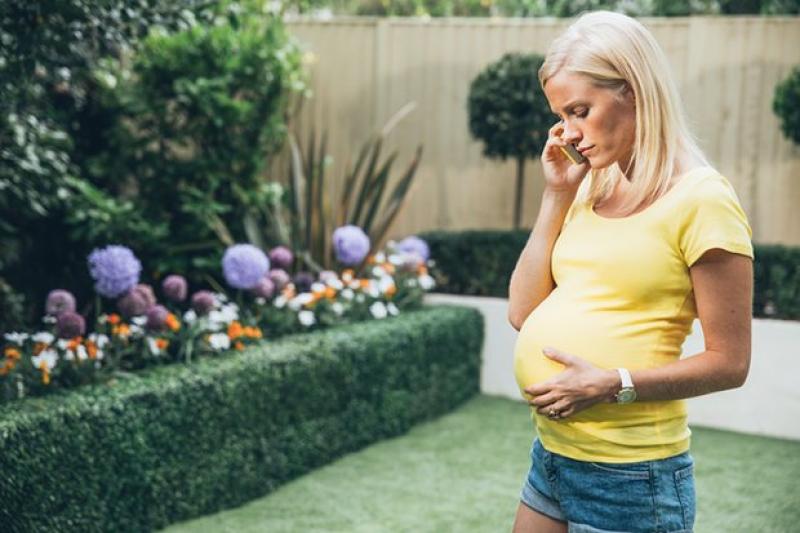 Cuckoo in the nest: Theresa (Laura Birn)
Home can be the most horrifying place, especially when you're pregnant. Kate (Clemence Poesy) isn't even sure she wants the kid that's on the way to disrupt life with fellow arty professional Justin (Stephen Campbell Moore). That is, until a couple move in below their Islington flat, and she's befriended by Theresa (Laura Birn), an exotically glamorous Finn evangelical about her own pregnancy, who Kate finds herself fascinated by.
The sounds drifting through the floor of Theresa's vigorous sex life with Jon (David Morrissey), the banker husband she's happily kept by, add to Kate's suspicion she's doing something wrong. Thanks to the ones below, suspicion becomes her waking companion.
We see the briefest glimpse of our couple's social life, an upper-middle class Islington night out which can't help but look smugly self-satisfied. "We've run out of saffron," Justin panics, before the neighbours pop up for dinner (pictured below right: Stephen Campbell Moore as Justin with Clemence Poesy as Kate). If only that had stayed the problem, and the lightbulb in the hallway they haven't time to replace, the cat that darts under their feet and the missing spare keys didn't conspire into horror instead, with previously chummy Theresa's bellow that Kate's a "cunt...you don't deserve your baby". This signposting of thriller mechanics is a weakness in writer-director David Farr's script, combining slickness and clunkiness, when the acting and situation slide so much deeper under the skin.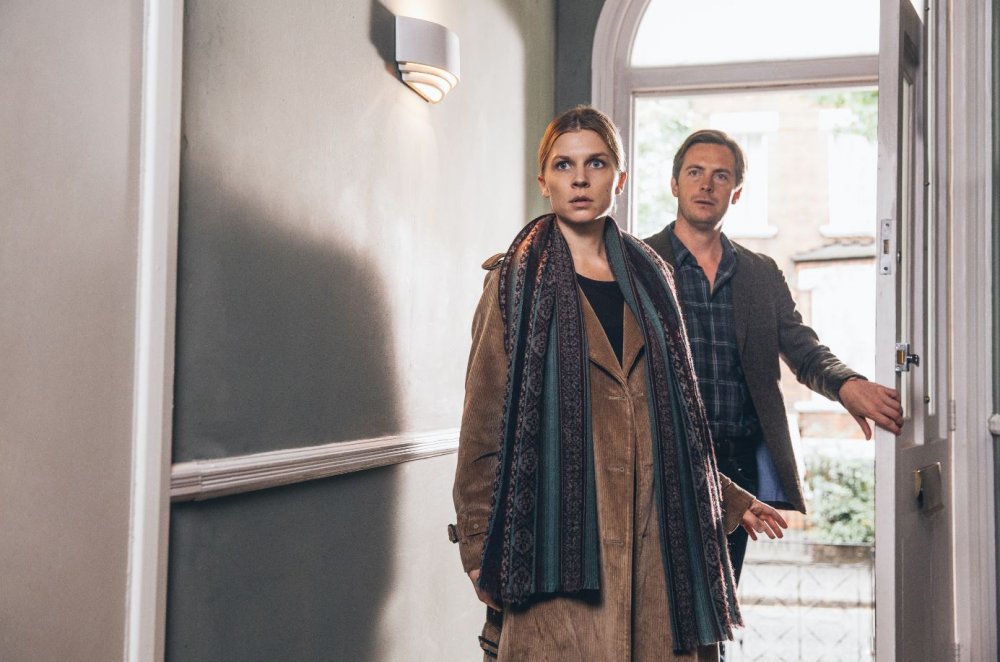 But then, there's a feeling that everything about the couple downstairs is slightly off and fantastical. Morrissey (pictured below with Birn), is fearsomely aggressive, blunt and narrow in focus, leaning his head in as if inspecting prey, his glaringly bright jumpers like a wasp's danger-signalling stripes. He and Theresa fascinate for being predatory neurotics, not simple psychos. What sticks in the head is what isn't explained, in Theresa especially, with her Finnish hippie family background and social ease Kate envies, and her secret drinking at dinner and fearful looks of strain, as if her marriage is secretly monstrous. They're capable of so many layers of deceit that only a glimpse of pregnant Theresa in the shower assures us there isn't an even darker, deeper web being spun. And what of the corpse Justin and Kate's last neighbour became, and her suicide brother?
Polanski's Repulsion set the template for London flatland horror a half-century ago. There are new details to observe now, like the way an apparently very wealthy banker can only afford an Islington flat cramped by inescapable neighbours and shoes in hallways, as if he should really be in Polanski's The Tenant. Like modern haunted house films – endemic lately – films such as this are partly about property. Presented with an escape from their torment, Justin's worry about extra expense cuts it off.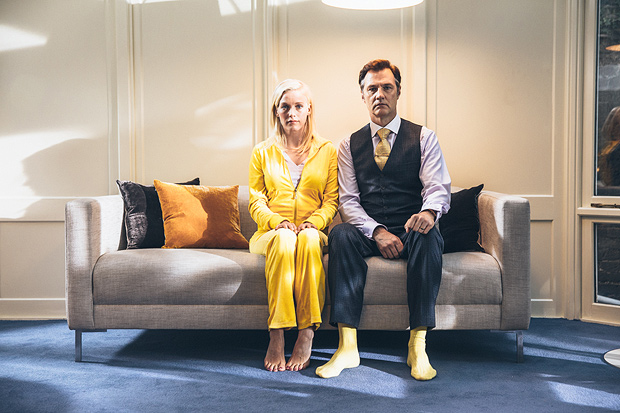 The enclosed space of this chamber piece is very different from Farr's screenplay for The Night Manager, and perhaps more akin to the RSC Associate Director's heavy-duty theatrical background. There's potential dread which isn't reached, location and situation not conspiring enough. It's best taken as a dark psychological fairy tale, with the ones below as complex goblins or trolls. A glimpse of David Morrissey typing an email with monstrous certainty, a Rumpelstiltskin from the City, haunts me more than anything else.
Overleaf: see the trailer for The Ones Below