My Name Is Alfred Hitchcock review - a sly primer |

reviews, news & interviews
My Name Is Alfred Hitchcock review - a sly primer
My Name Is Alfred Hitchcock review - a sly primer
The master of suspense surveys his cunning craft from beyond the grave
What's it all about, Alfie?: Hitchcock during the London filming of 'Frenzy' (1972)
Mark Cousins pulled off a coup for his latest film history documentary, My Name Is Alfred Hitchcock, by getting the great director to narrate it. In his catarrhal East London drawl, Hitchcock parses dozens of the brilliant visual techniques he used to elicit emotional responses in his movies' audiences, as Cousins cuts rapidly from one memorable excerpt to another. Quite a feat since Hitchcock died 43 years ago.
The conceit mostly works well thanks to the unseen Alistair McGowan's impersonation of Hitchcock. Insinuating and sardonic (not least in his fleeting observations about the speeded-up, 5G phone-distracted lives we live now), this Hitch makes us his confidants, his repeated rhetorical emphases – "Do you see?" "Don't you think"? – building the intimacy. Not only an incisive critic, Cousins has a good ear: his Hitchcock monologue is as persuasive as McGowan's mimicry.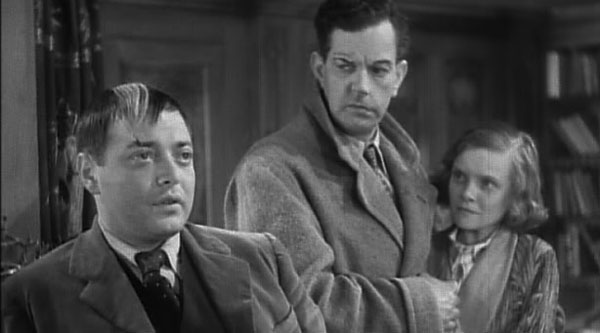 The doc's playfulness is problematic, however – the irony not only palls over the two-hour running time but ultimately trivialises the film's expert forensic analyses. Its yen to entertain undercuts the dark power and pathological complexity of Hitchcock's oeuvre – the films' under-scrutinized political alertness, their oneiric quality, the sadism behind the sexiness. Given his access to Hitchcock's entire filmography, Cousins' might have made a much more substantial documentary.
The film is arranged in chapters themed to Hitchcockian preoccupations ( "escape", "desire", "loneliness", 'time", "fulfilment", and "height"). But the achronological arrangement of the clips chosen to demonstrate Hitchcock's manipulations of images and sounds preclude Cousins showing how he evolved as a filmmaker over time. What was the source of his early virtuosity, as revealed in the British silents? Why did Hitchcock regard his 1934 The Man Who Knew Much (pictured above) as so much better than the 1956 one?
There's an internal logic in the film's organization, but for all of McGowan/Hitchcock's deliberation as a commentator, the clips come too thick and fast, and are unhelpfully abstracted from the social or historical circumstances in which they were made. (An exception is Hitchcock's contribution to the 1945 Holocaust documentary Memory of the Camps.) Brief interpolations filmed by Cousins – shots of an enigmatic young Asian woman, a black hand caressing a white back – feel like modish attempts to add a strain of contemporary multiculturalism.
Still, as a primer on the master's ingenious methods, My Name Is Alfred Hitchcock is a treat. Cousins should be applauded for his discretion: in showing over and over again how Hitchcock creates and defies expectations in scenes, he never reveals the outcomes. Those viewers must discover for themselves – and many will.
The film's yen to entertain undercuts the dark power and pathological complexity of Hitchcock's oeuvre
rating
Explore topics
Share this article